BuzzFeed News spotted a very similar design this week, across the tracks from Melbourne's Jewell train station.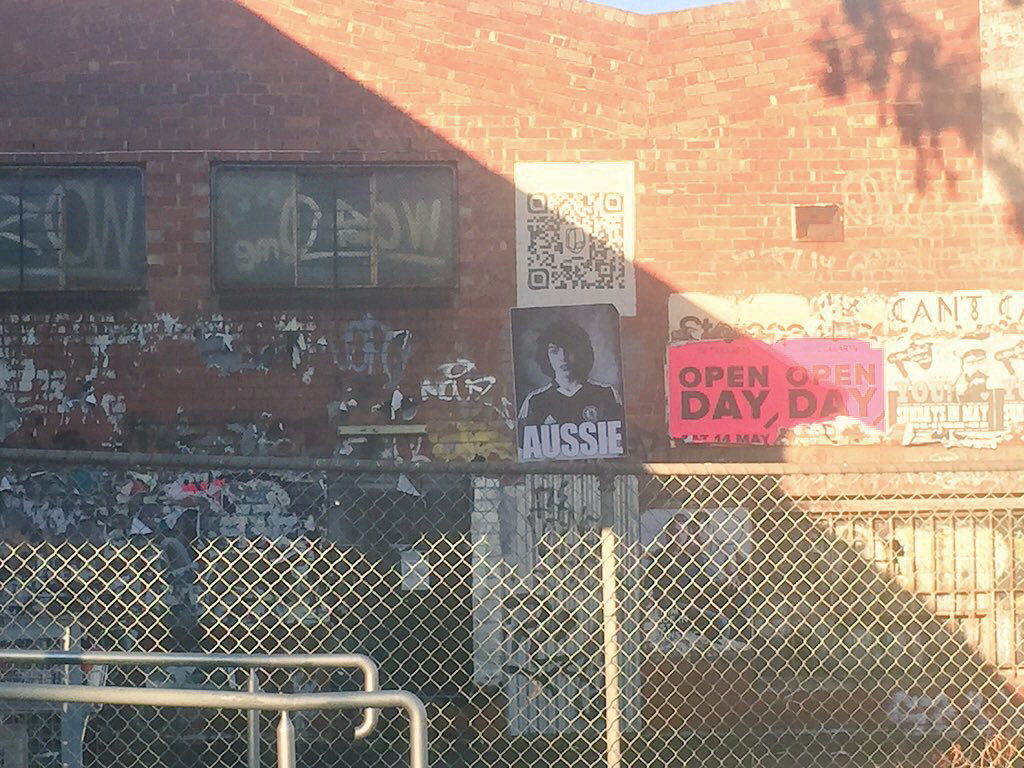 The poster depicted the 18-year-old Melbourne teen known as "Jihadi Jake", who purportedly ran away to Syria to join ISIS and died in a suicide bombing last year.
A few hours later, among graffiti and posters for gigs, BuzzFeed News spotted the same chilling image on a wall in the nearby Melbourne suburb of Carlton.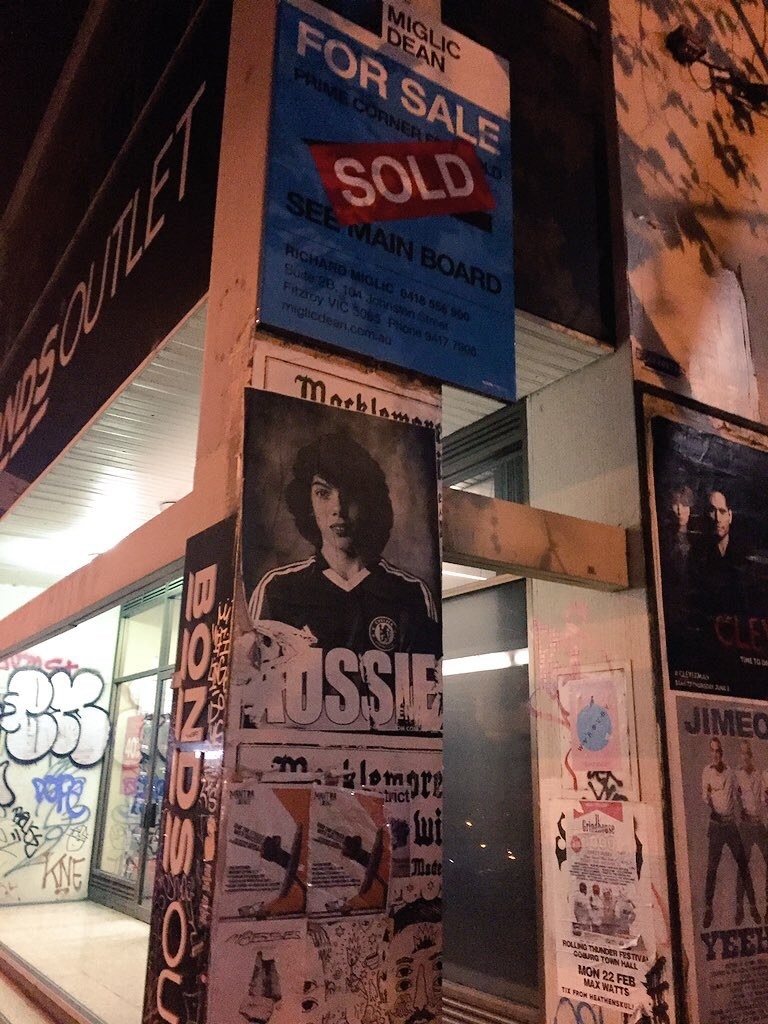 There's another on a wall near Northcote Town Hall. This one covered one of the original "AUSSIE" posters and hung near another featuring convicted pedophile Rolf Harris.