Australia's environment minister, who scrapped an emissions trading scheme and approved mining threatening the Great Barrier Reef, has been named the "Best Minister in the World" in the United Arab Emirates.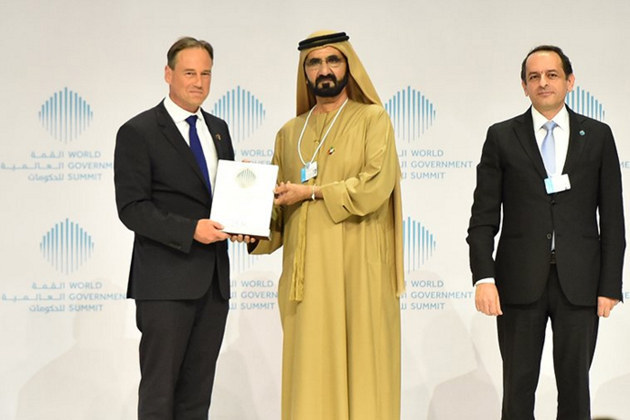 Greg Hunt said he was "genuinely humbled" by the inaugural award from the World Government summit: "I am however deeply proud that this inaugural award is being presented to an environment minister," said Hunt.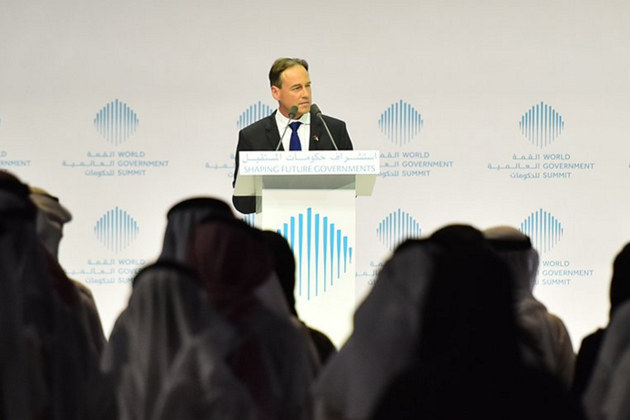 UAE prime minister Sheikh Mohammed Bin Rashid Al Maktoum said Hunt was given the award for reducing emissions. The summit takes nominations from 80 countries and is hosted by one of the world's top oil producers.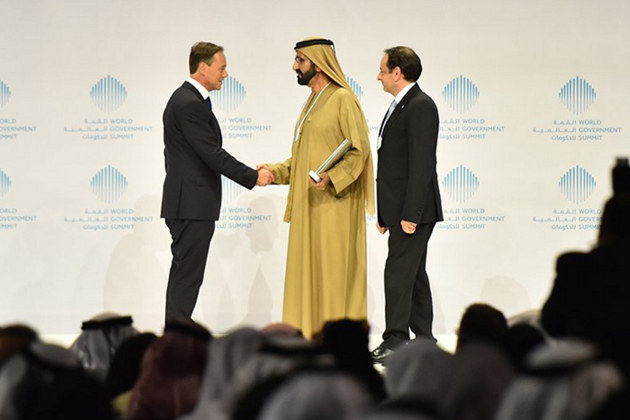 The World Government Summit was opened with a keynote address by US president Barack Obama via video link earlier this week. The United Nations is a partner to the summit and media organisation Thomson Reuters sponsored the new "Best Minister in the World" award.
Some of the ideas presented include speeches titled, "Future of the Future", "The Future of Internet of Things" and "Zombie Apocalypse Preparedness".
Hunt made sure to thank his hosts: "We all learn from each other and perhaps there are some policies and programmes we have in Australia that maybe can be implemented domestically and internationally."
In Australia, Labor leader Bill Shorten sarcastically asked, "I'd like to see what competition he was up against".
"(Hunt and the government) pays big polluters to keep polluting. We see the rate of emissions going up, not down. The only way we are going to tackle climate change isn't by giving awards to ministers in Dubai, it's by having a focus on renewable energy."
Greens leader Richard Di Natale likened the news to satire.
Others drew the same link to Monday's news that Philip Ruddock had been named Australia's first ever Special Envoy on Human Rights.
And the news of the awards was being celebrated across the country.
At least Hunt had a hilarious new title that no one could take that away from him.