On Monday's Q&A Labor senator Penny Wong asked the most basic question about the government's approach to housing affordability: Why is the current tax system favouring property moguls over first home buyers?
So Wong homed in on the issue, asking a really simple question about how the current system is set up for young first home buyers.
Q&A host Tony Jones turned to senator Fifield for a response, who just sat there, gave a bit of a wiggle and a smile while the audience applauded.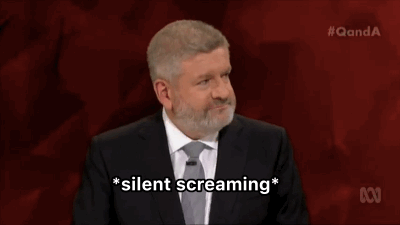 No but really why though?