As Tony Abbott strode into the prime minister's courtyard on Tuesday to announce details of the government's citizenship proposals, he was flanked by no fewer than 10 (!!) Australian flags.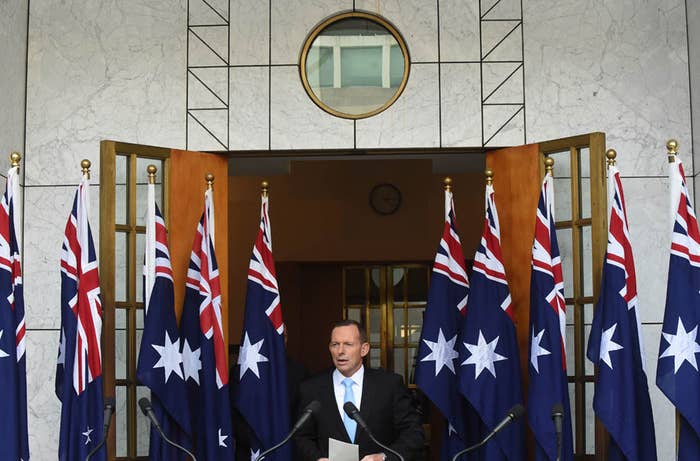 The multiplying flags have become a recurring joke for political tragics and, according to The Guardian Australia, yesterday's "10-flagger" was an all-time high.
And in a pool somewhere in Hawaii, comedian Wil Anderson was watching. Apparently he was also drunk and ready to unleash a titanic stream of tweets from the comfort of his sun bed.
1.
2.
3.
4.
5.
6.
7.
8.
9.
10.
11.
12.
13.
14.
15.
16.
17.
18.
19.
20.
21.
22.
And he comes home with a belter...
Let that be a listen to us all... drinking unlocks the creative process.