When David Latham hurled a glass of sauvignon blanc into the face of one of Bill Shorten's most senior advisers last Saturday it was the final act of a man fed up with the NSW Labor party.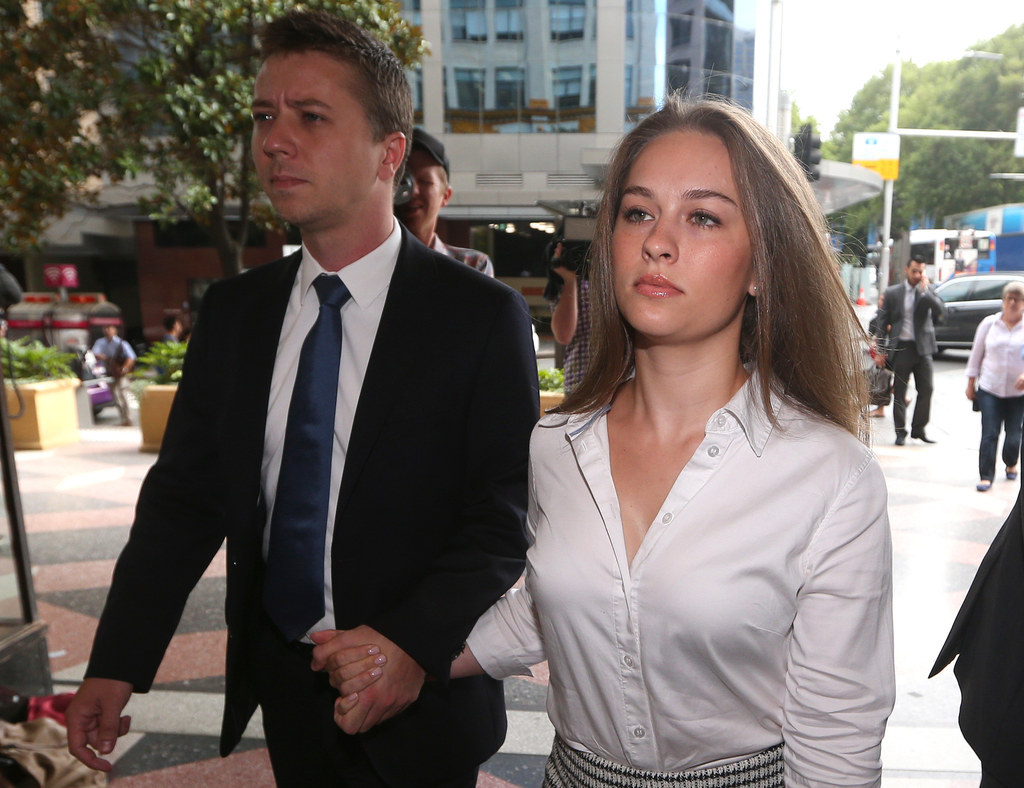 Latham (left) is the fiancé of Stefanie Jones (right) who is the woman who broke ranks and called out NSW ALP general secretary Jamie Clements for allegedly sexually harassing her in the workplace.
The scandal splashed on the front pages of the Daily Telegraph last month with the headline "Party of Filth". Jones claimed the party was led by sexist men. Bill Shorten's office had a simple message to the NSW ALP office on Sussex Street: make this go away.
Hours later Clements resigned and BuzzFeed News understands he was left with a redundancy package equivalent to 18 months pay on a backbench MP's salary... more than $180,000.
Many people thought the embarrassing soap opera had ended but at last weekend's NSW labor conference it reared its head in dramatic fashion.
The incident, first reported by Crikey earlier this week, took place at a dinner for Labor's right faction on Saturday night. It was a boozy catch-up. Earlier in the day it had been revealed that Jones' fiancé Latham would leave his influential role as State Organiser and that he and Jones would be looking for new jobs.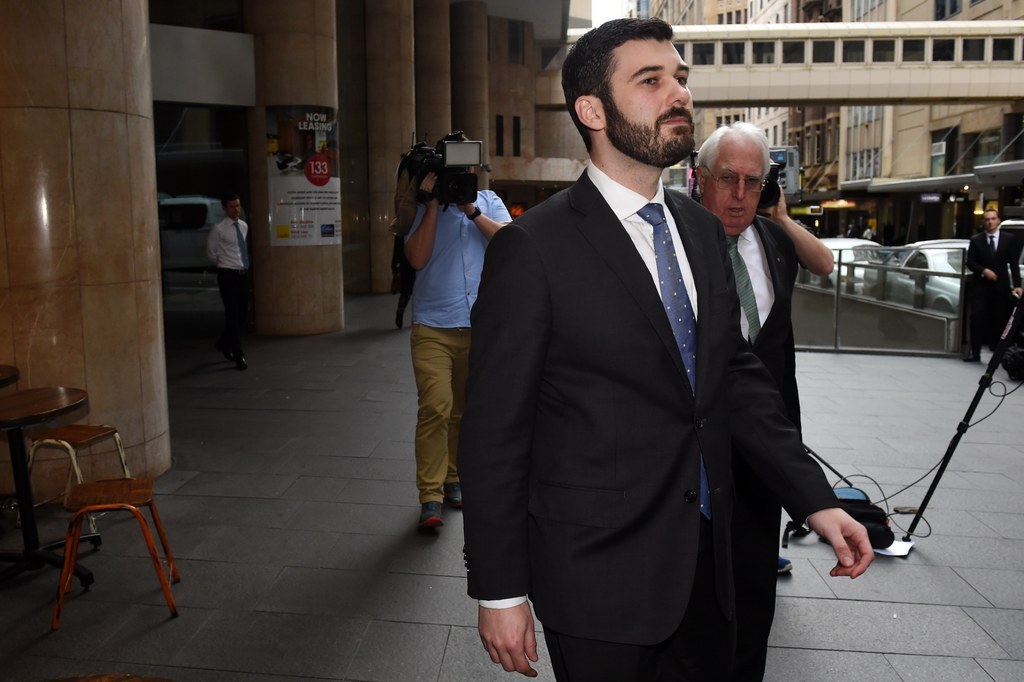 In walked Ian McNamara (above); Bill Shorten's Director of Strategy. McNamara made comments to Jones that he thought she'd been acting for her personal/political benefit in revealing the harassment scandal.
Latham who was nearby decided at that point, he'd had enough and decided to throw what was left in his wine glass right into the face of McNamara.
BuzzFeed News understands that when the wine-chucking incident got back to Bill Shorten he was livid at the news. Shorten had said there was no place for what happened to Jones in a modern Labor party. Here was one of his top lieutenants confronting a woman who'd been allegedly harassed at one of the most public party events of the year.
Why McNamara went after Jones appears simple to some... As one senior Labor figure told BuzzFeed News, McNamara and Clements are "tip top best mates" and apparently it's a friendship that some in Bill Shorten's office find uncomfortable.
McNamara's appointment last year was met with skepticism from some within the office. He had earned the nickname "Joe Triprotege" during his time in state politics (the nickname was coined after disgraced NSW minister Joe Tripodi who'd been kicked out of the party). The so-called "Triprotege" even became embroiled in scandal at the Independent Commission Against Corruption.
According to one Labor MP the recent scandal around Clements-Jones-Latham-(and now McNamara) has seen the party "cut to ribbons". Take for instance the top six positions in the party....
Clements and Latham have resigned. Dom Ofner is also leaving and there are question marks around the future of assistant general secretary John Graham.

Graham, whose wife is federal Labor senator Jenny McAllister, is looking for a parachute out. It's a remarkable collapse that one Labor MP called "more than a bit of a joke", especially in a federal election year.
The total shambles has been left at the feet of 29-year-old Kaila Murnain who last Saturday became the first ever woman to become general secretary of the party.
BuzzFeed News called Murnain and left messages asking for an interview about this story. An hour later a consultant for Essential Media (Labor's favourite media agency) called to distance the new party boss from last Saturday's events. The consultant said Murnain would "probably not want to talk about it."
Meanwhile Bill Shorten's office turned down the chance to comment on the record about the white wine incident or the actions of its Director of Strategy, Ian McNamara.
As Labor embarks on the "highly unlikely" task of toppling a first term federal government, it appears the NSW Labor sickness still lingers. The party has a leader whose approval rating hovers around 19% and who believes "focus" and "discipline" are the only things that'll give them a fighting chance in an election against Malcolm Turnbull.
A senior Labor MP could only joke when asked about the soap opera and the collapse of the NSW ALP party.
"Look there's no use crying over spilled sauvignon blanc."