The Prime Minister Wants Police To Have Easier Access To WhatsApp And iMessage
Facebook and Apple on notice.
In the wake of the latest London terror attack, prime minister Malcolm Turnbull has expressed the need for police to have easier access to encrypted messaging services such as WhatsApp and iMessage.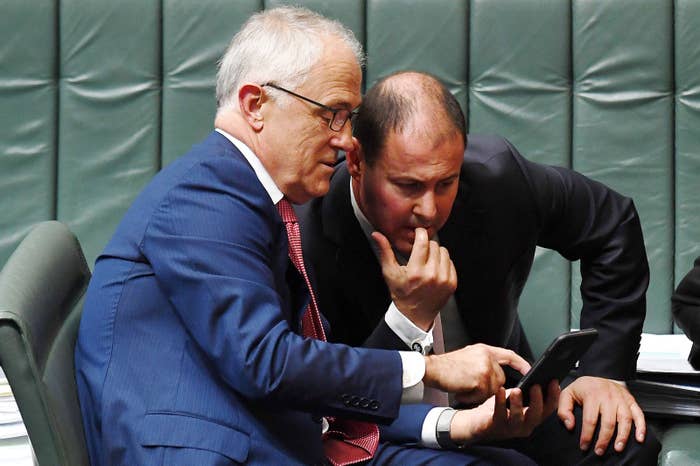 On Monday, Turnbull said the large American companies that owned messaging services - in this case Facebook and Apple - needed to assist security agencies by "providing access to encrypted communications".
"The other area where we need these global social media messaging companies to assist is in providing access to encrypted communications which are used by billions of people, of course, and applications like WhatsApp and Apple iMessage," Turnbull said.

"But the security services need to get access to them. So we need to have a full court press against violent extremism."
His comments come after UK prime minister Theresa May again called for regulation of the internet during her speech in the wake of the London attacks.
May suggested "big companies that provide internet based services" hosted "safe spaces" for terrorists and extremists, before raising the possibility of a new "international agreement" to "regulate cyberspace".

Unlike the UK, Australia has not yet started a national debate around the unregulated use of services including WhatsApp and iMessage.
Turnbull wasn't willing to go into further detail about what changes the government may request of the internet giants when it comes to extremism and terrorism, but flagged it as priority for Australia and its Western allies.
"They are headquartered in the United States and it is one of the priorities that we have and our friends in the UK have, as we work as part of the five eyes intelligence community, which, of course, includes the United States, Canada and New Zealand as well, to get a more responsible approach taken to this type of material," Turnbull said.

It was revealed last year that Turnbull, senior cabinet ministers and government staffers were themselves using WhatsApp to talk to each other in private chat groups.