There's currently a massive national debate about "negative gearing" going on and today's Australian Financial Review splashed with the new Aussie face of investing: a young, "self-made", property tycoon.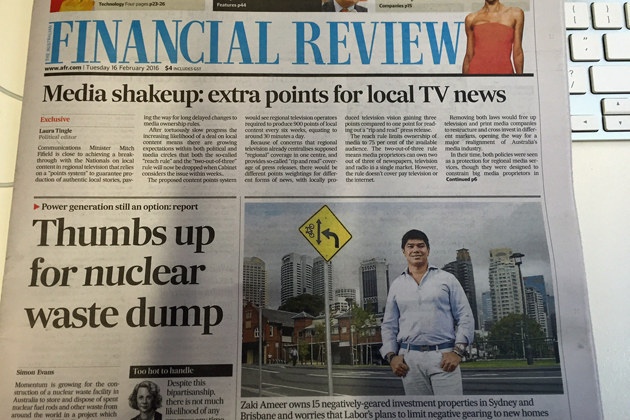 It's the story of Zaki Ameer who owns 15 negatively geared properties. Ameer makes the argument that Labor's new proposal to place restrictions on negative gearing would lead to ~mass panic~ of Australia's all-powerful property investors.
"Investors buy properties in run down areas and improves them. This creates construction jobs and rental accomodation. The Labor plans would really scare people. My clients are freaking out," he told the AFR.
tl;dr negative gearing is a big government tax scheme that allows people to use losses on home investments to reduce their income tax bill. Labor has laid out a plan that would mean Australians could only "negative gear" on brand new homes.
Ameer assured the paper: "I haven't bought properties just to negatively gear them and get the tax refund."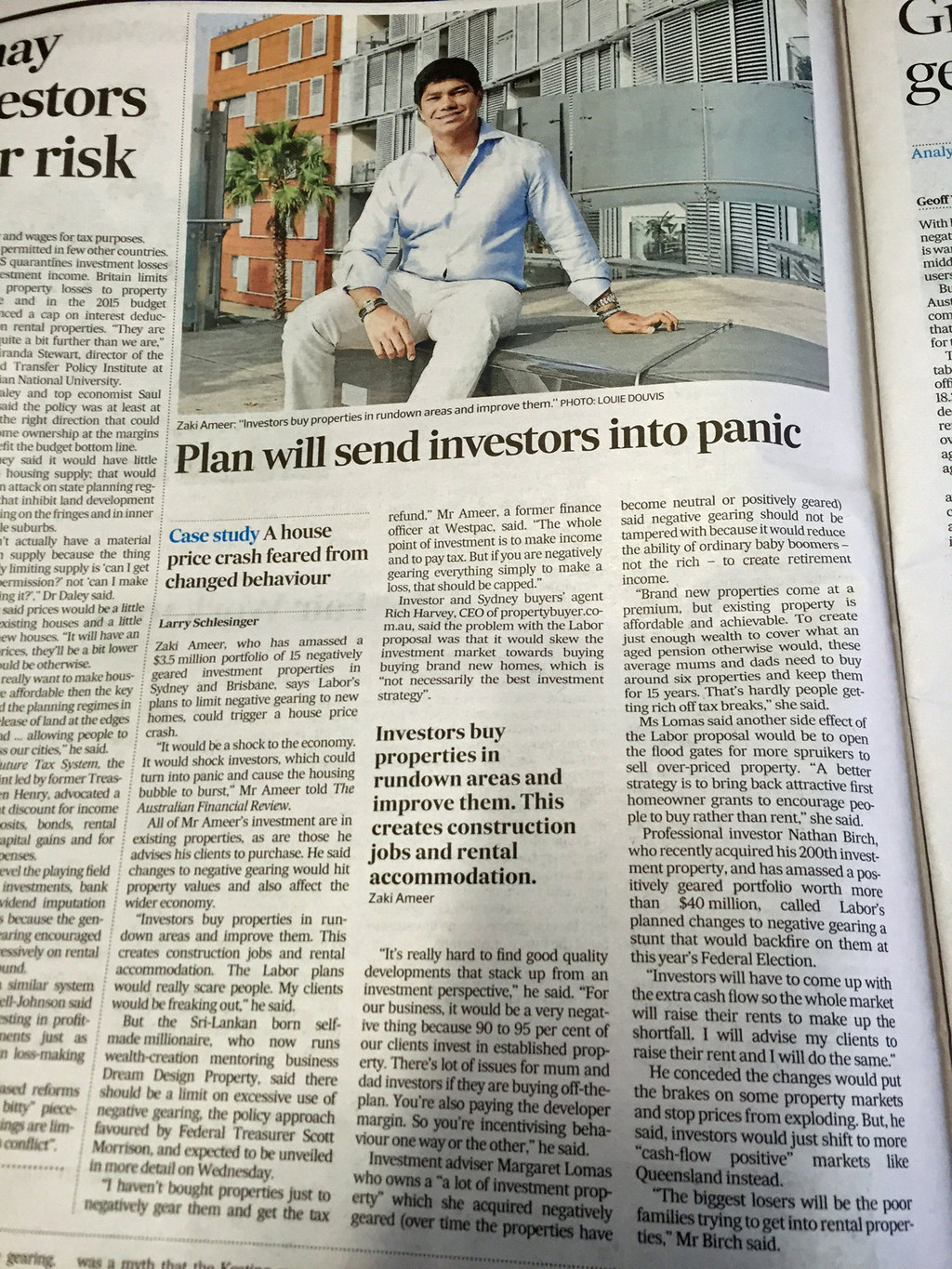 Instead he thinks the Liberal government's suggestion to rein in the "excessive use of negative gearing" is the way to go. He points to treasurer Scott Morrison's plan, which is set to be unveiled next week at the National Press Club.
But really, there might be a pretty simple explanation for Ameer's desire to put across the Liberal plan on tax reform.
Here is Ameer with former Prime Minister Tony Abbott at a Liberal party fundraiser in Sydney last year.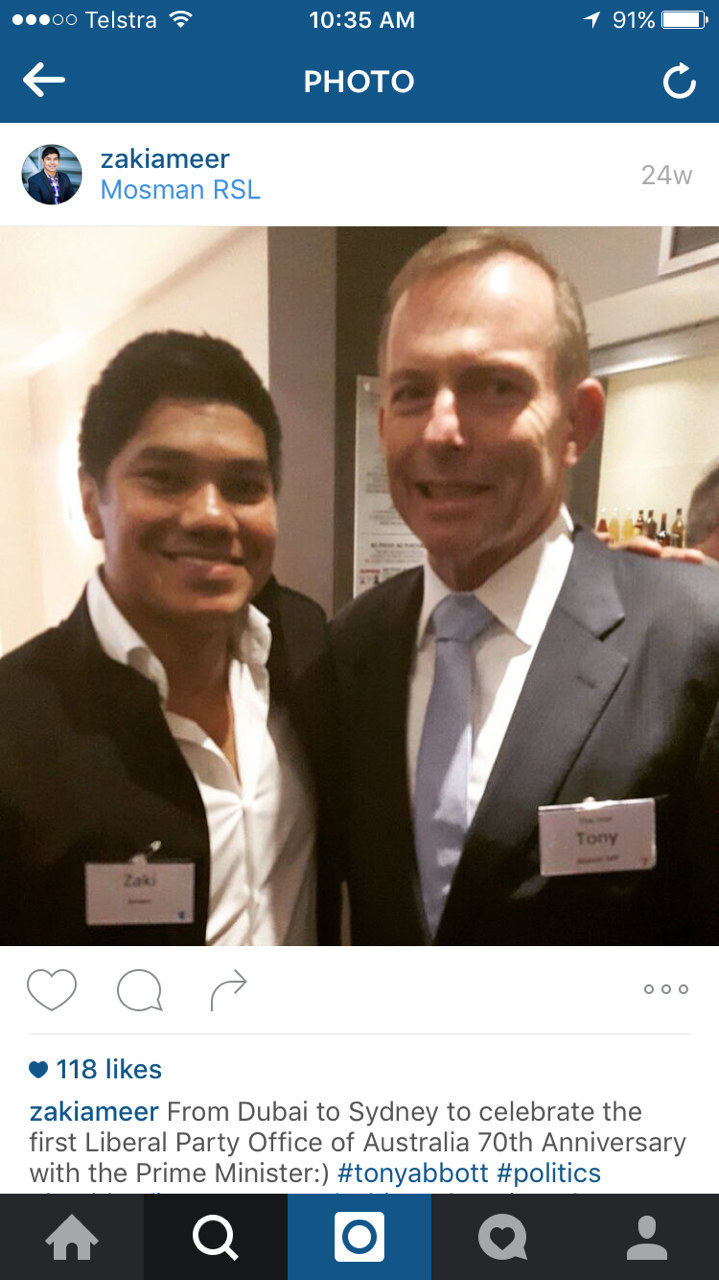 According to the Mosman Daily, Abbott was at the local Liberal branch's 70th Anniversary at the Mosman RSL club just days before being dumped last year.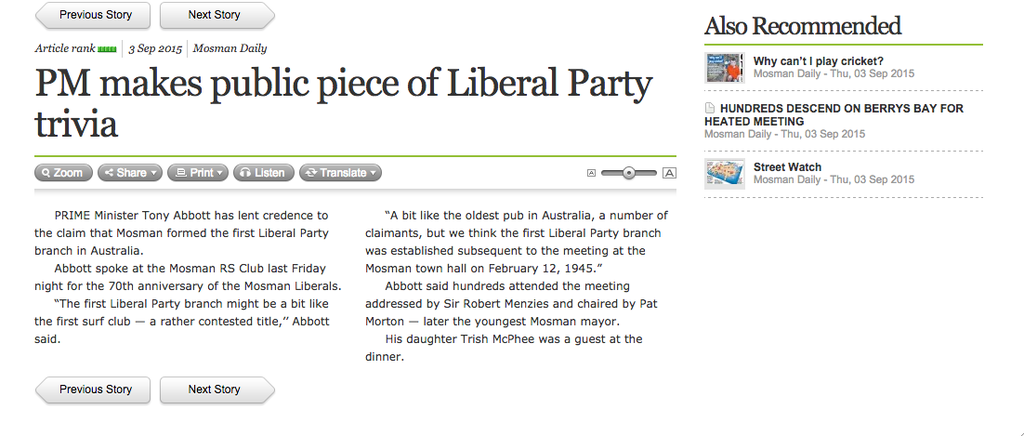 And Ameer was also there with fellow property investors to mark the anniversary of the Mosman Liberal party.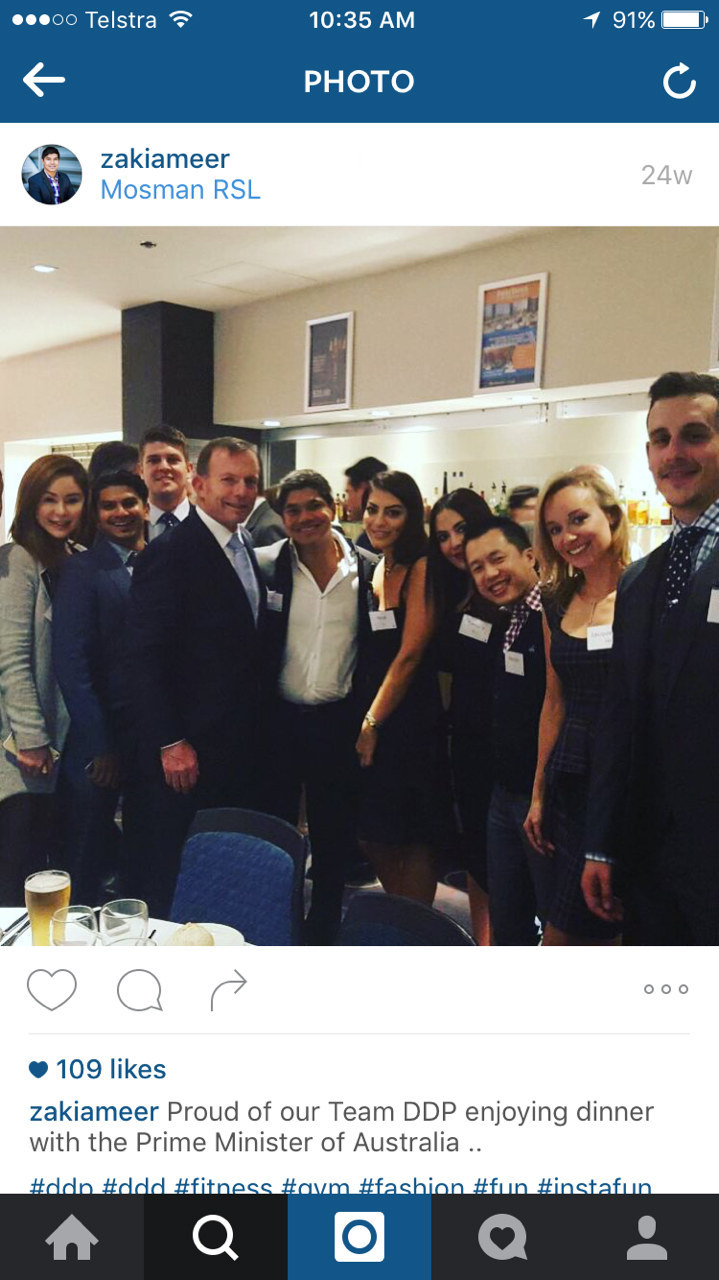 That's not all. The property tycoon's links to the Liberal party can also be found in his recent "Throwback Friday" video posted on Facebook last week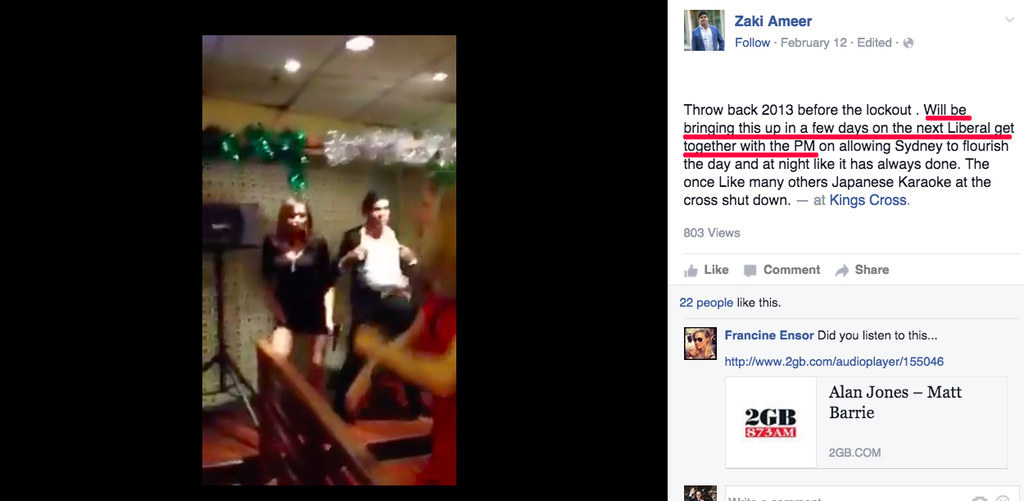 Ameer's post complains about Sydney's lockout laws and is seen in the video belting out a karaoke rendition of Psy's classic "Gangnam Style" while ripping open his shirt.
"Will be bringing this up in a few days on the next Liberal get together with the PM," reads the caption.
BuzzFeed News has sent Zaki Ameer questions about his links to the Liberal party and whether he has talked to the PM about negative gearing or lockouts this week.
Looks like there are no comments yet.
Be the first to comment!