If you dig into the pages of the University of Adelaide's newspaper On Dit you'll find this amazing ad for future education minister Simon Birmingham.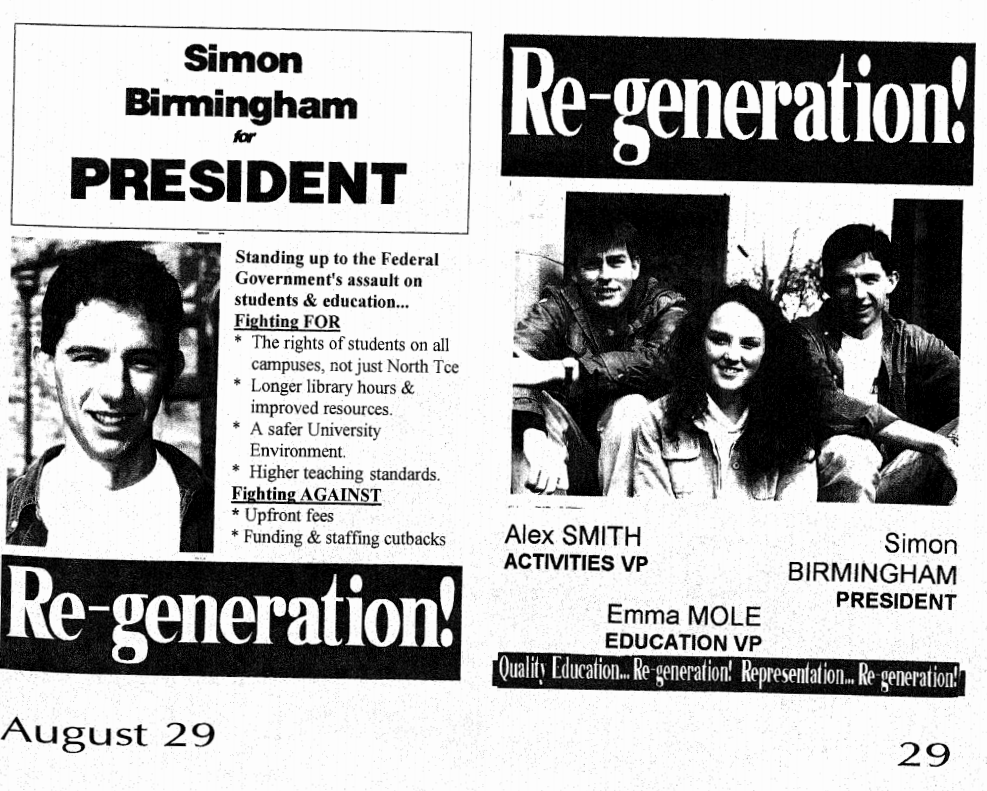 In the August 1994 election special, young Simon Birmingham is running for the university union presidency under the slogan "Regeneration!"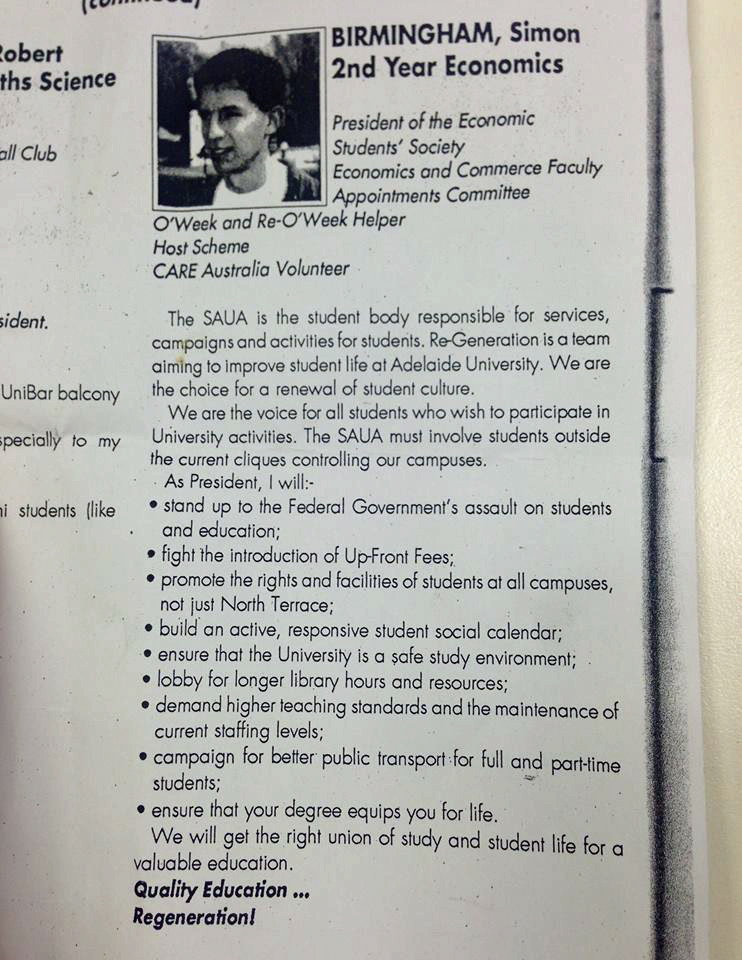 But it's the campaign promises that are very funny considering the current debate about university funding in Australia:
As President, I will:

– stand up the Federal Government's assault on students and education;
– fight the introduction of Up-Front fees;
– promote the rights and facilities of students at all campuses, not just North Terrace;
– build an active, responsive student social calendar;
– ensure that the University is a safe study environment;
– lobby for longer library hours and resources;
– demand higher teaching standards and the maintenance of current staffing levels;
ensure that your degree equips you for life.

We will get the right union of study and student life for a valuable education.
Quality Education ...
Regeneration!
And 22 years later, Birmingham is spruiking the federal government's plan to deregulate university fees, which many suggest would lead to spiralling levels of student debt.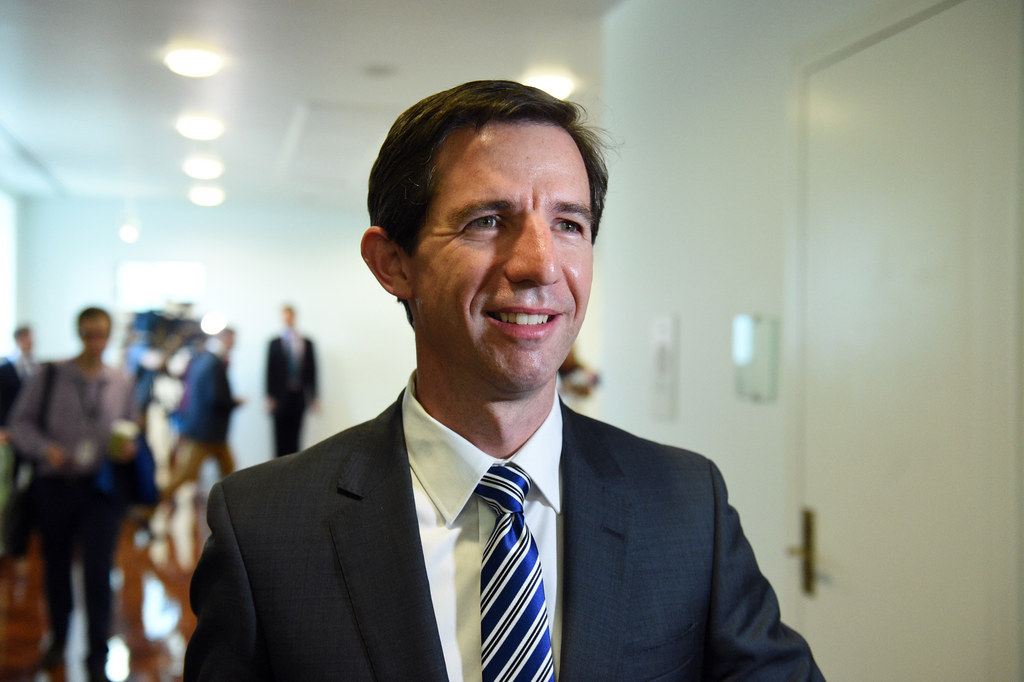 For the first time Birmingham has faced violent scenes on university campuses, with students who claim he is the very face of the "federal government's ~assault~ on students and education". Sweet irony.