The prime minister hosted a campaign lunch in South Australia on Monday, five days from the election, and among dozens and dozens of middle-aged Liberal party supporters were two teenagers.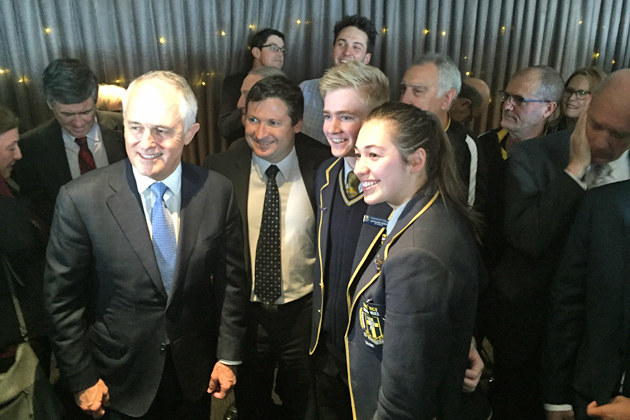 They were two prefects from Adelaide's Immanuel College, Lachlan Prider and Benita Helmore, and despite the fact that they can't vote this election because they are 17, they gushed over Malcolm Turnbull and the Liberal party.
"I think he's a natural born leader," said Prider. "What he is doing now with a strong economic plan, it's going to create a strong future for me. I'm excited."
Helmore agreed. "He seems to have a lot of strong plans and we've heard a lot from him. Whereas on the other side of Labor, all I hear is them attacking the Liberals. They have some plans, not just shooting down the other team," she said, glancing occasionally at the school's chaperone who was closely watching our interview.
Young people in Australia traditionally vote on social issues such as marriage equality, housing affordability and refugees, so it's the Labor party and the Greens who usually fight over their votes.
But back in Adelaide, there are at least two teens who like what Turnbull's putting out.
"A lot of young people do vote Labor. But I'd vote Liberal," said Prider.
"They have a lot of plans for the future, which is ultimately going to impact us the most," said Helmore.