Cricket is a slow game. No one can argue with that. So it's no surprise the crowd was getting antsy when Australia's formidable cricketers were bullying English county, Kent in the first Ashes warm-up game.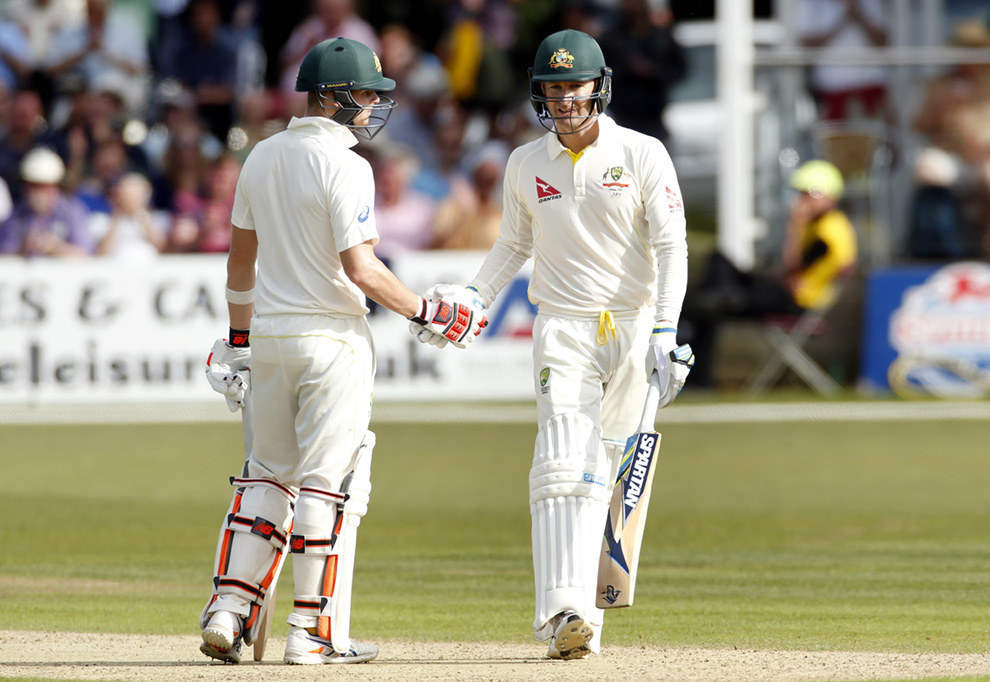 Oh, no, wait, WE HAVE A STREAKER.... in a tent??!!!
Oh dear yes, it's a streaker in a tent.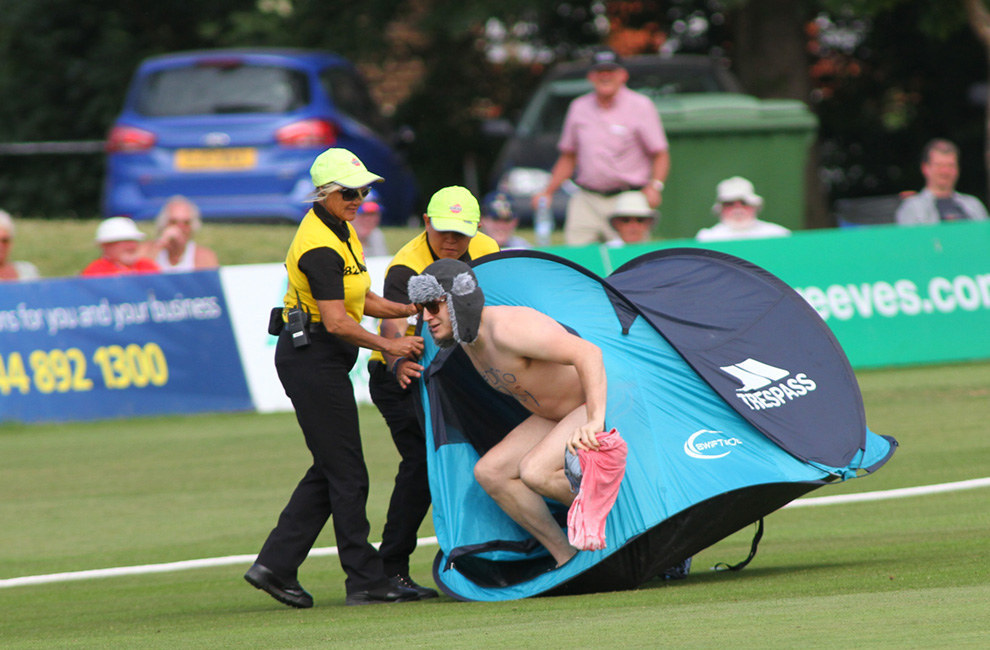 It's not so much that self-styled "prankster" Disco Boy not even nude, it's that he was wearing the uniform of every terrible bloke at a festival.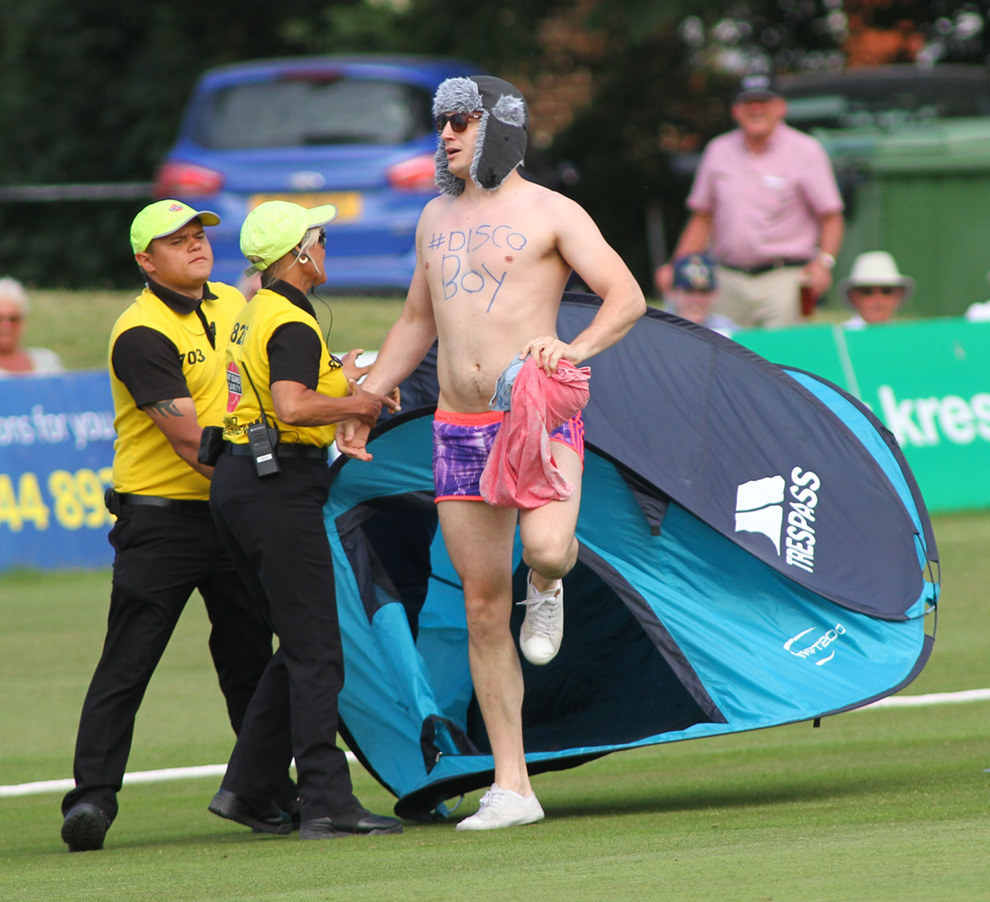 Canvas shoes, ear-flap beanie, bare-chested, gym shorts, dad bod... look you couldn't make this up.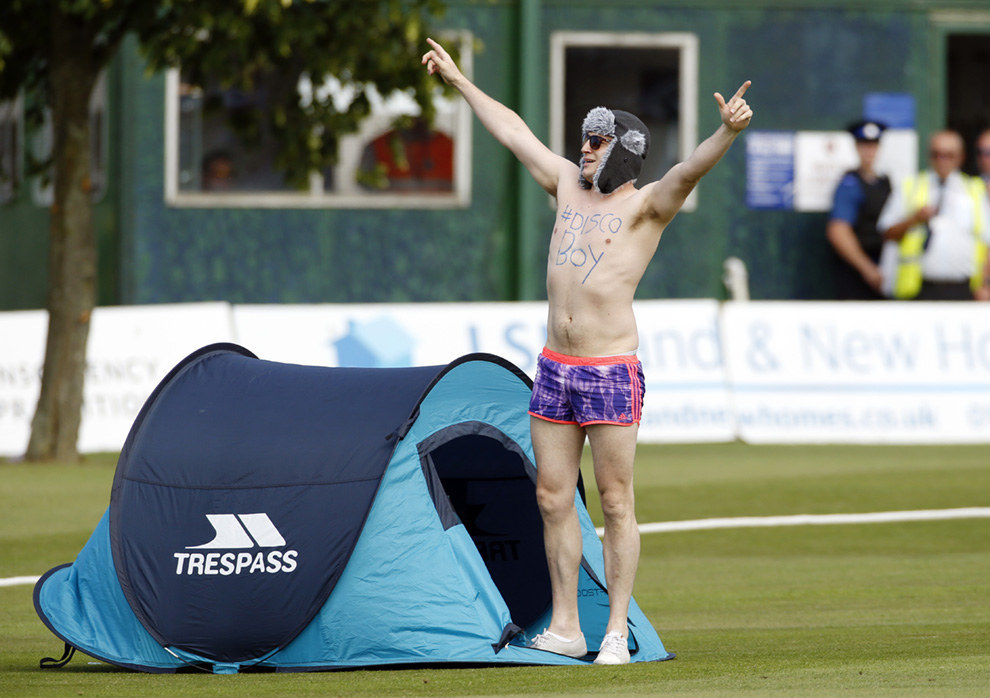 You know them. We all do. Throw them in the mud.