UKIP Supporters Turn On Journalist Who Asks Why There's Only One Black Person In The Party's Manifesto
"Are you happy that the only black face in the document is on overseas aid..." asked a journalist. UKIP supporters weren't happy.
The Telegraph's Christopher Hope asked the question at the launch of the party's manifesto in Thurrock on Wednesday
He asked: "Are you happy that the only black face in the document is on overseas aid there?"
After the event, some of these candidates gathered on stage for a photo.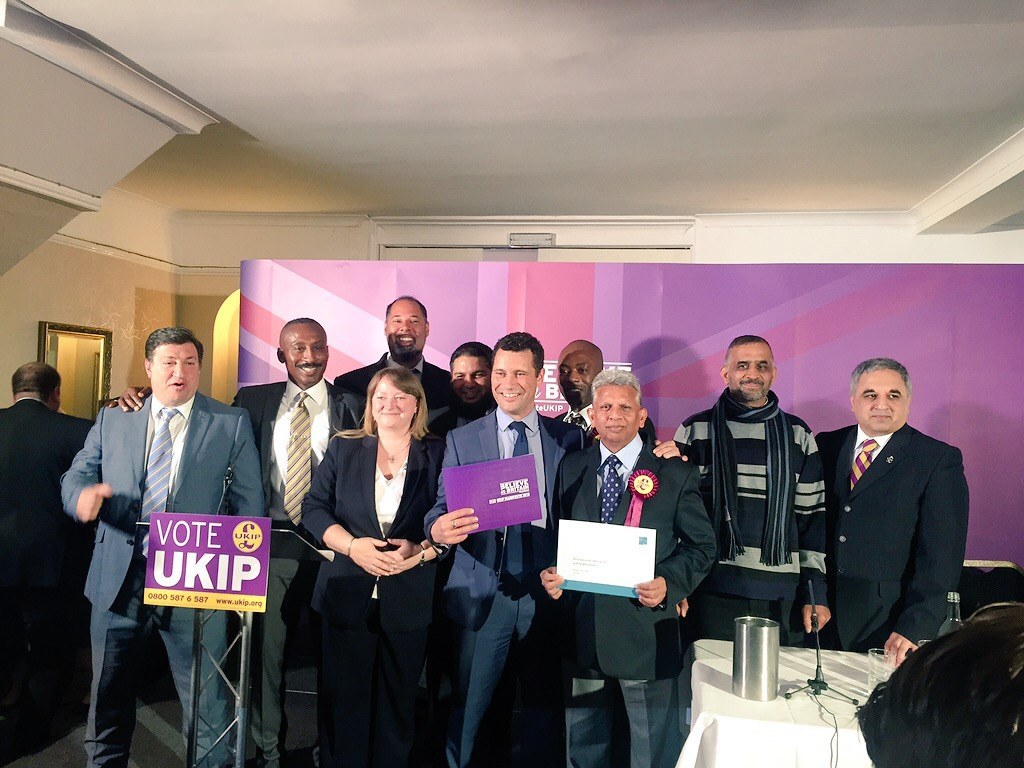 Owais Rajput (left), UKIP's candidate for Bradford East, told BuzzFeed News the question angered him and claim his anti-immigration party is "colour blind" to race.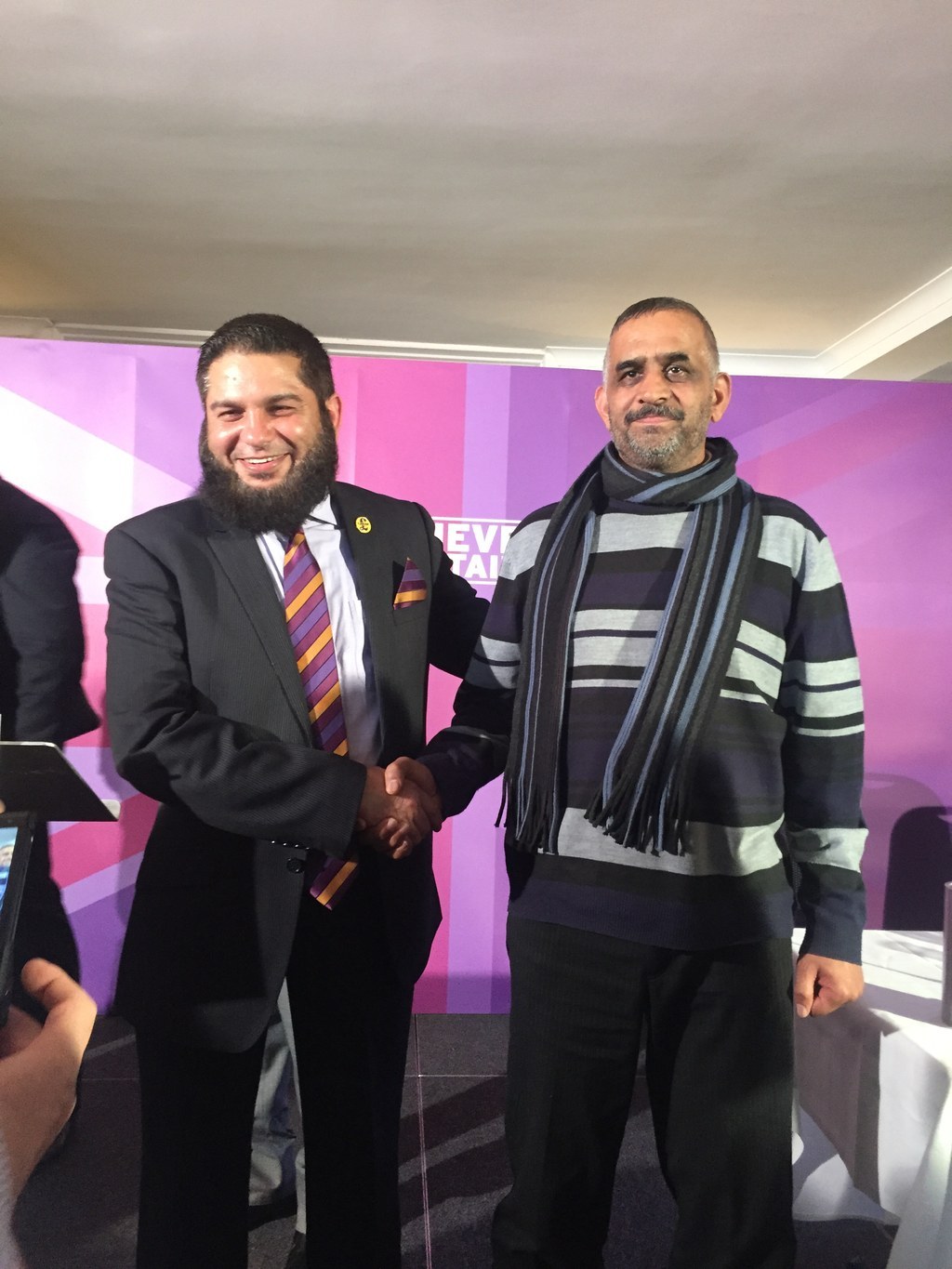 "This is an intercultural country, as Nigel said, we're colour blind. Colour for me is not a big difference. Honestly I never accept that somebody can wrongly label my party which is not based on truth based facts. So that made me show my face and say, 'hang on a second," he said.
Mr Rajput insisted UKIP were a group of ethnically diverse people, pointed to other people around him at the end of the conference.
"[UKIP is] not dividing communities in sections they are actually bringing communities together so why this allegation? So that's why I showed my respect to my party."
The journalist at the centre of the row, Christopher Hope, said he was disappointed at their reaction.
"The left often criticise UKIP for saying they're racist that's an accusation that UKIP deny. But then look at the manifesto and where are the black faces that aren't on the aid page. I thought they should address that, they didn't answer the question and I got shouted down."
He said the commotion was over the top, especially from officials at the back of the room: "I didn't know who they were. I was just trying to hold it all together quite frankly. I couldn't see who was shouting at me."
"I thought it said it all, they couldn't answer the question"