Tony Abbott Just Took The Most Hectic Selfie In Political History
"txt ur MPs, see who's keen."
by
,
,
Prime Minister Abbott was being toured around a Victorian timber yard on Friday when he ran into a young chippy with some truly incredible sunnies. The Age's Richard Willingham was there to take this glorious picture.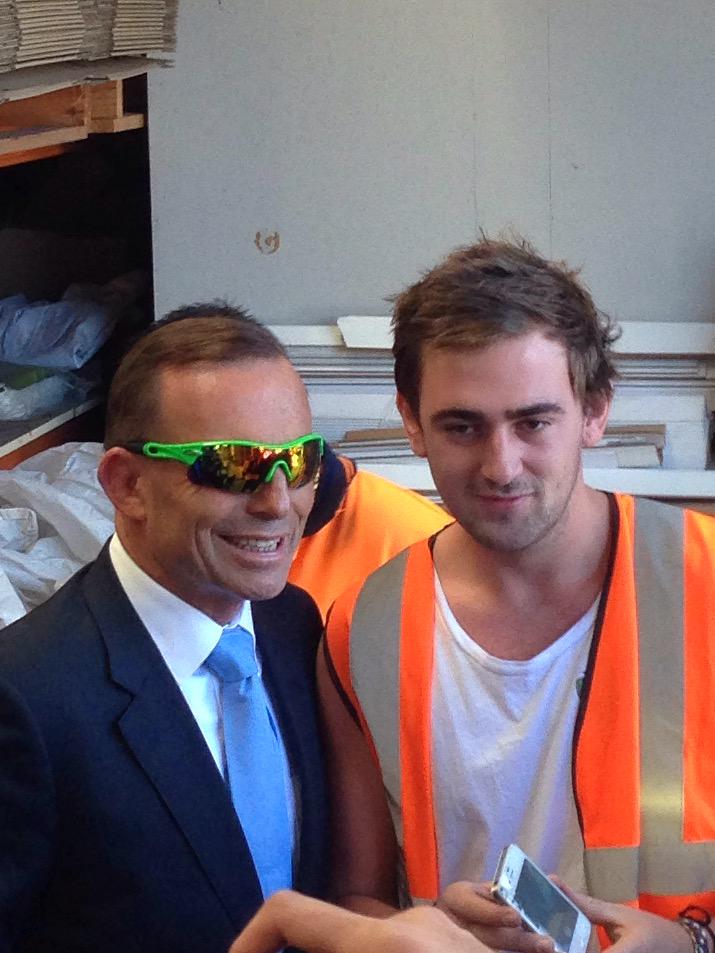 The chippy asked for a selfie, as is the custom of the day.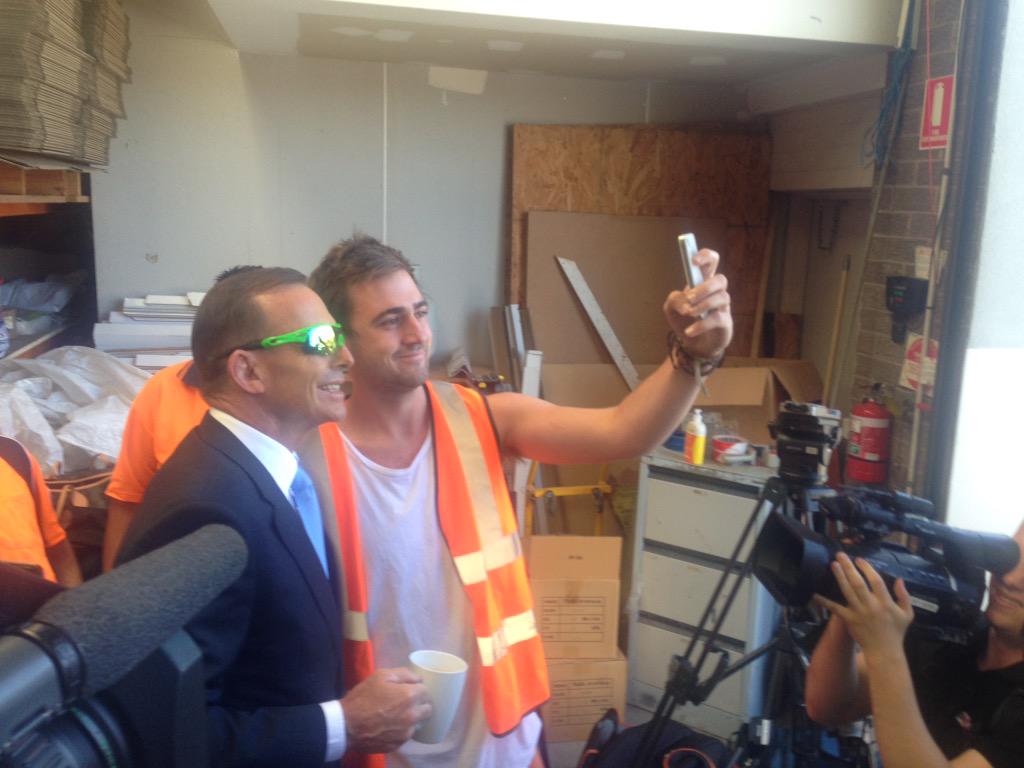 The young man can also be seen stalking Mr Abbott in the lead up to the selfie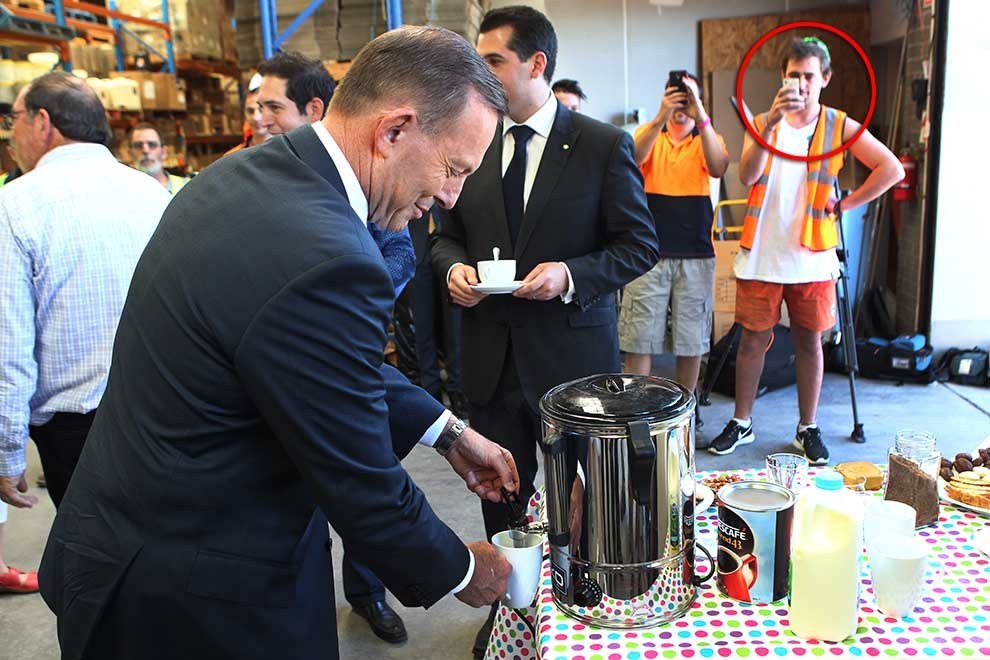 People on Twitter got to work churning out some quality situations for Tony Abbott's new alter ego.
With Mr Abbott's leadership under siege, it raises the question about whether this move is a vote winner.