Two five metre great white sharks have been spotted off Newcastle, closing beaches along the Australian east coast for a record seventh day in a row.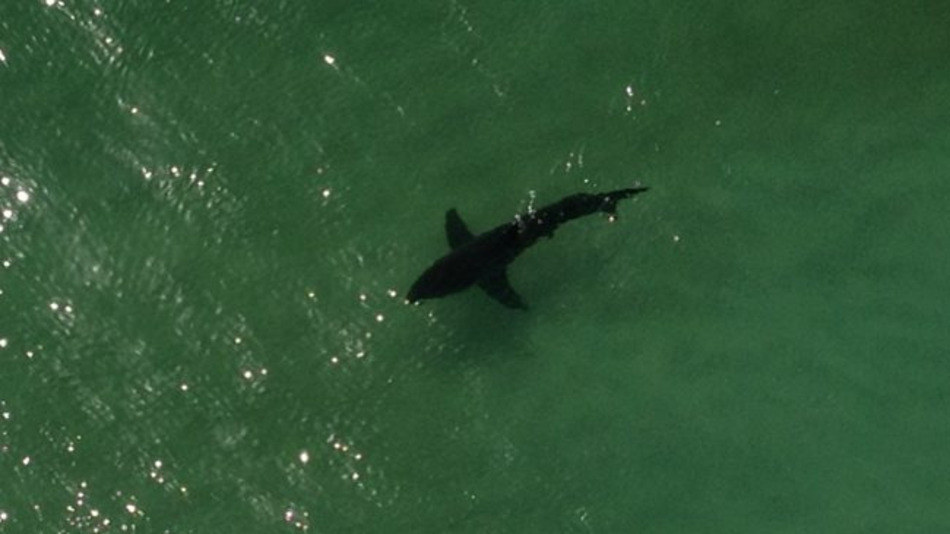 The Daily Telegraph also caught one of the 1.7 tonnes beasts mauling a passing dolphin just off Burwood Beach on Thursday.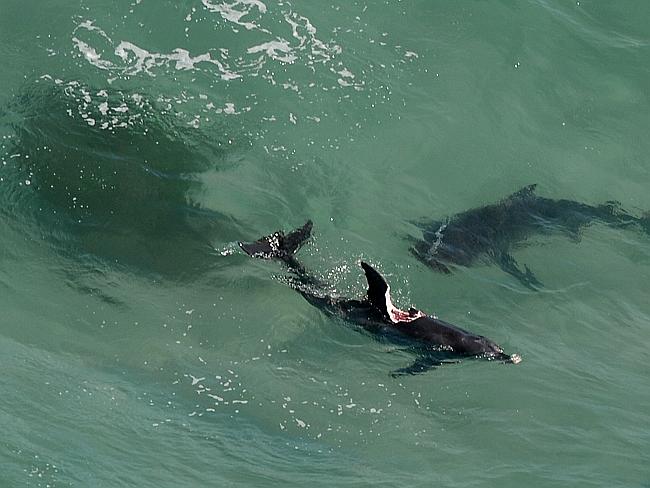 Photos caught the moments after the attacks, which took place about 50 metres off the coast of the public beach. Poor dolphin.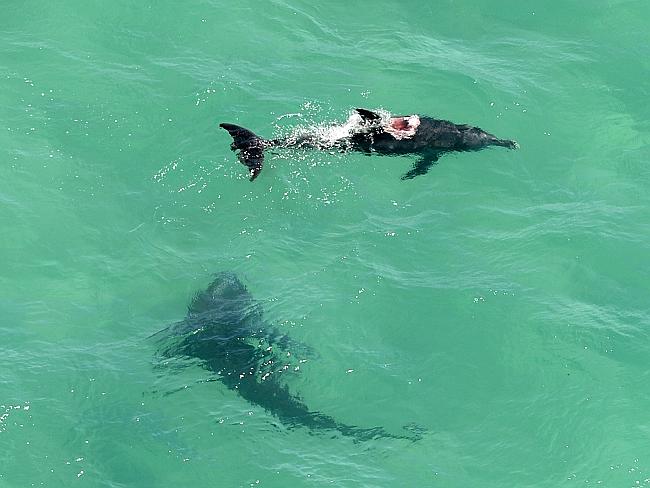 Despite all the beaches being closed, local surfers ventured into the deep, and reported sightings of the animals.
"Yesterday morning there were five surfers over at Stockton [Beach]. They all saw a shark. And the next report we had was by a fellow in a gyrocopter. He spotted the big shark, five metres long, out at the southern end of Merewether ocean baths," Peter Whiters from Newcastle Council told ABC News.
"(Lifeguards) also saw a dolphin that had been attacked. It had some injuries and some bite marks out of it."
Meanwhile further south on Friday, a 17-year-old was bitten by a separate shark on the hand while fishing at Mollymook Beach. He is being treated in a Sydney hospital with serious cuts to his hand.
CSIRO marine scientist Barry Bruce told ABC News the appearance of the huge sharks "is not at all unusual" because there is a shark nursery in the area.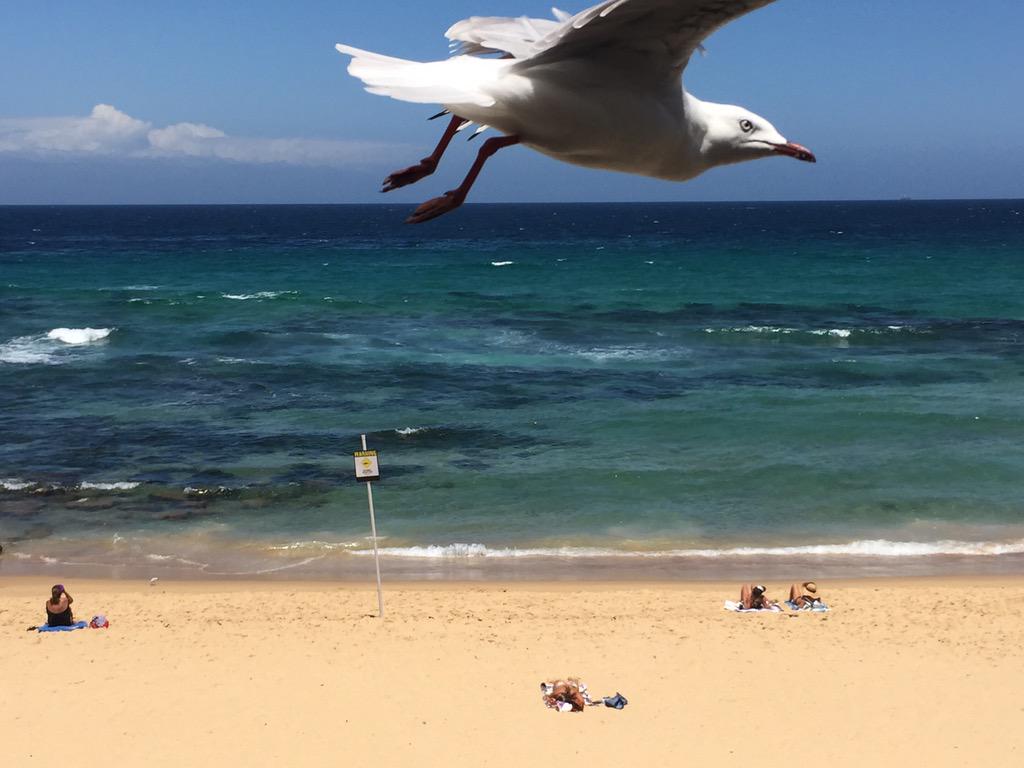 The Newcastle beaches will remain closed throughout the weekend. Stay out of the water.