In the latest development to the court proceedings which could threaten the Coalition's slim majority, tweets posted by senior MPs in which they criticised Victorian judges have been scrubbed from their Twitter timelines.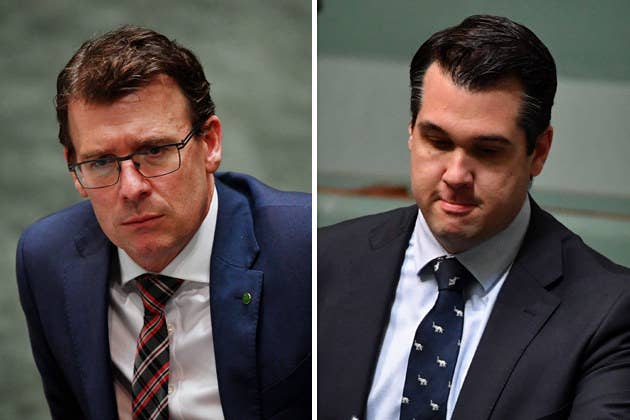 Human services minister Alan Tudge (top left), assistant treasurer Michael Sukkar (top right) and health minister Greg Hunt have been hauled before a Victorian court after the trio criticised judges while hearing an appeal last week.
In a hearing last Friday Commonwealth solicitor general Stephen Donaghue, representing the senior MPs, said that the men withdrew comments they'd made about judges previously published in The Australian.

The MPs had criticised the judges for comments they'd made in relation to the Anzac Day terror plotter Sevdet Ramadan Besim, whose case remains before the Victorian Court of Appeal.
Donaghue told the court, the MPs now withdrew their comments and expressed regret for making them while the appeal was ongoing.
In the wake of the court hearing, BuzzFeed News can report that tweets were removed from the accounts of Tudge and Sukkar.
According to Politwoops, which stores politicians' deleted tweets, Tudge's account deleted this tweet aimed at Victorian judges.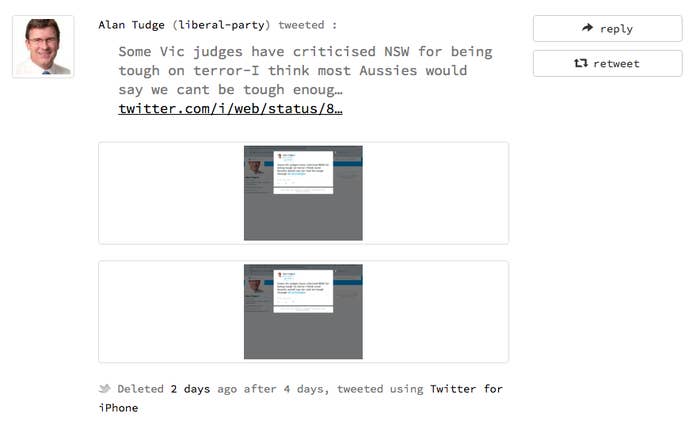 "Some Vic judges have criticised NSW for being tough on terror - I think most Aussies would say we can't be tough enough," read the tweet, which was also retweeted by fellow Victorian Liberal MP Sarah Henderson.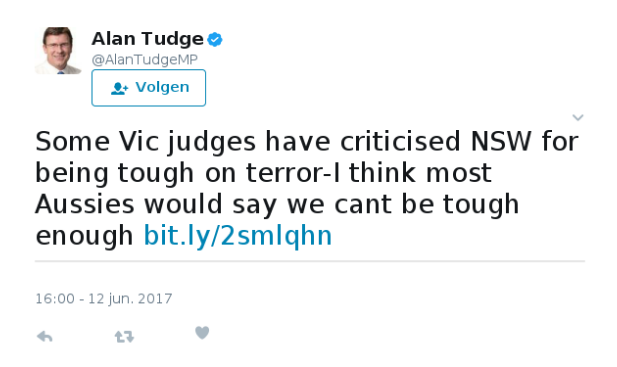 Around the same time this tweet from Michael Sukkar's account - also retweeted by Tasmanian Liberal senator Eric Abetz - was also deleted.
"Some Victorian judges have unbelievably said we should have softer penalties for terrorists," read the now deleted tweet.

A spokesperson for Tudge confirmed to BuzzFeed News the minister deleted his tweet criticising the Victorian judges.
"The minister deleted the tweet in line with our decision to not make any further comment as this issue is currently before the courts," they said.

The three MPs facing possible contempt charges are all qualified lawyers. If they're charged and then convicted they could be disqualified from the parliament, which would put the Coalition's slim majority at risk.