During Malcolm Turnbull's refugee speech at the UN last September, the PM spent considerable time talking up the inspirational story of AFL player Aliir Aliir.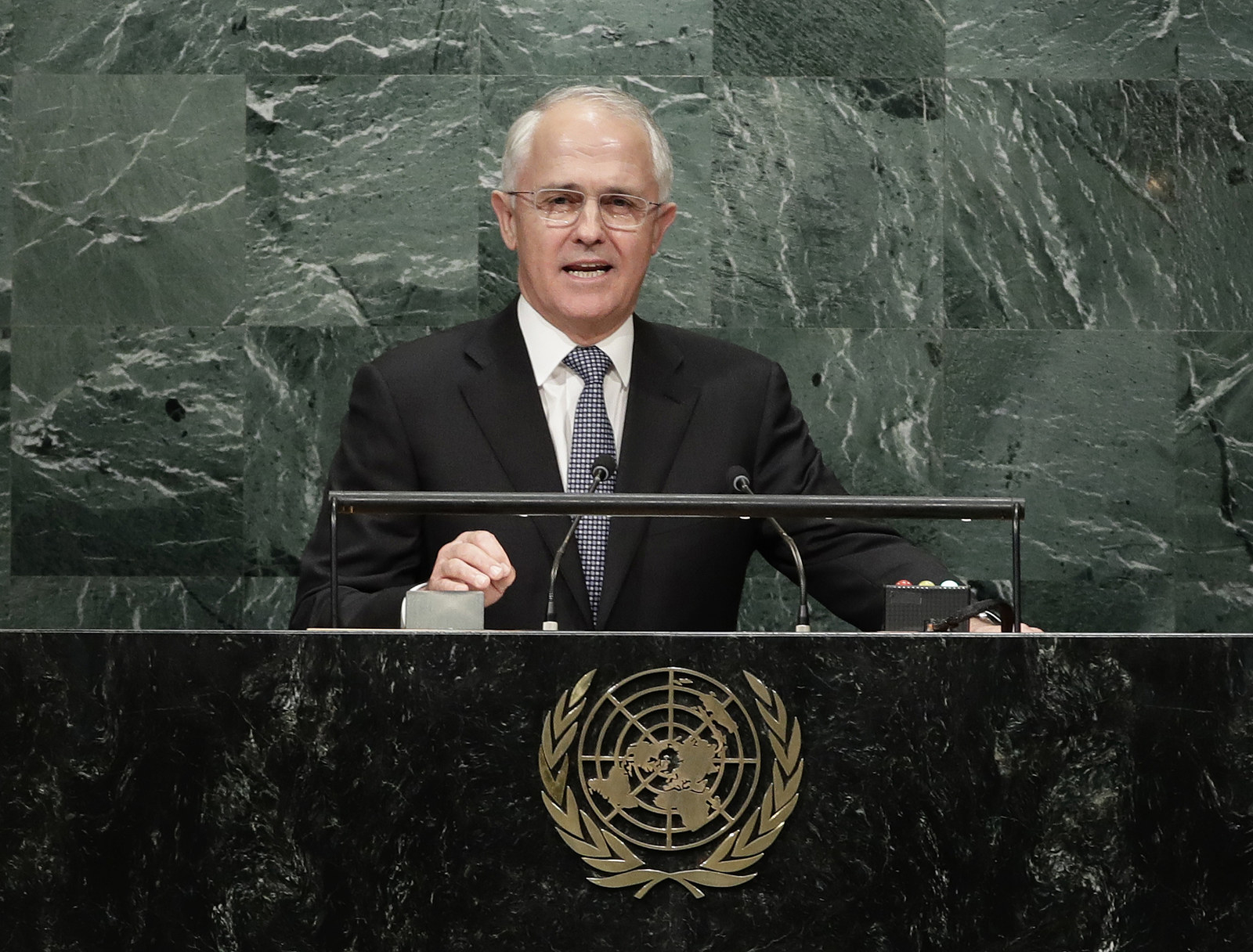 "He was seven when he and his family came to Australia," Turnbull told the General Assembly. "Tall, fast and agile, Aliir was a natural for Australian Rules Football and once he took up the game, hasn't looked back."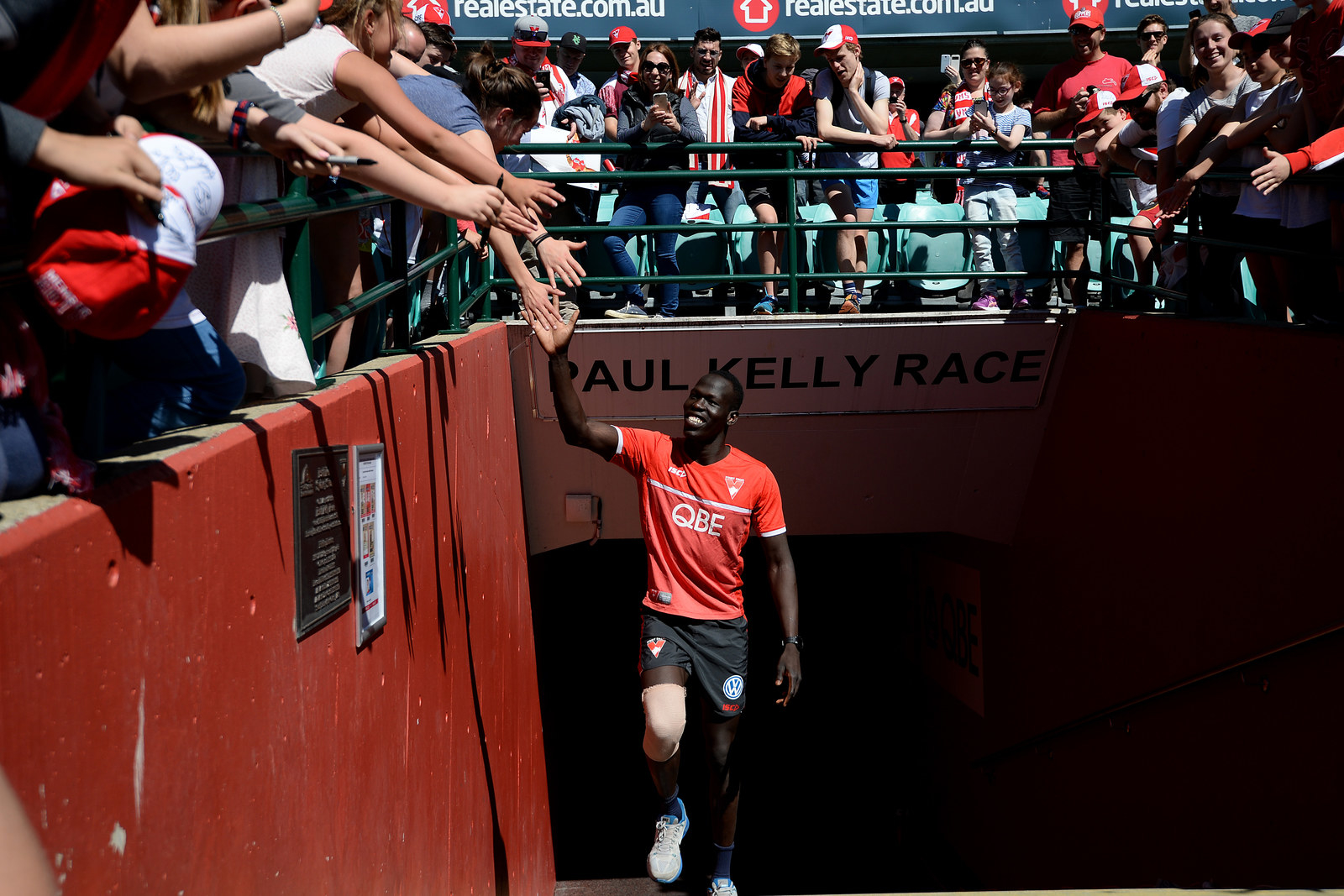 "Earlier this year, I was delighted when Aliir debuted for the AFL team I support, the Sydney Swans."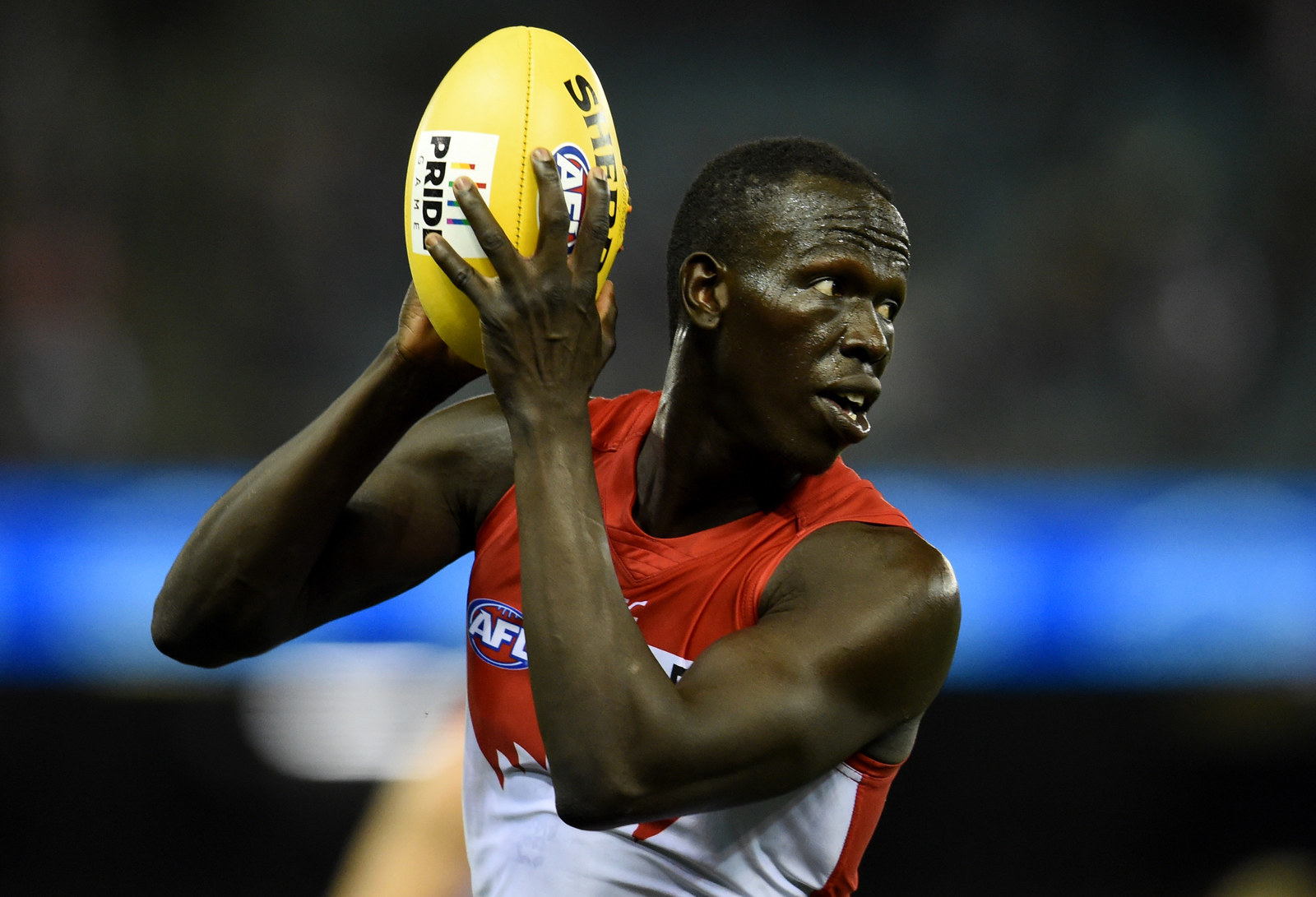 Turnbull said refugees like Aliir made Australia great.

"There are thousands of migrant stories like Aliir's: leaders of government, of business, of science, of the arts.

"Australia would not be the country it is today without their contribution."
There is one thing about Aliir, and Turnbull's focus on him, that is particularly relevant now.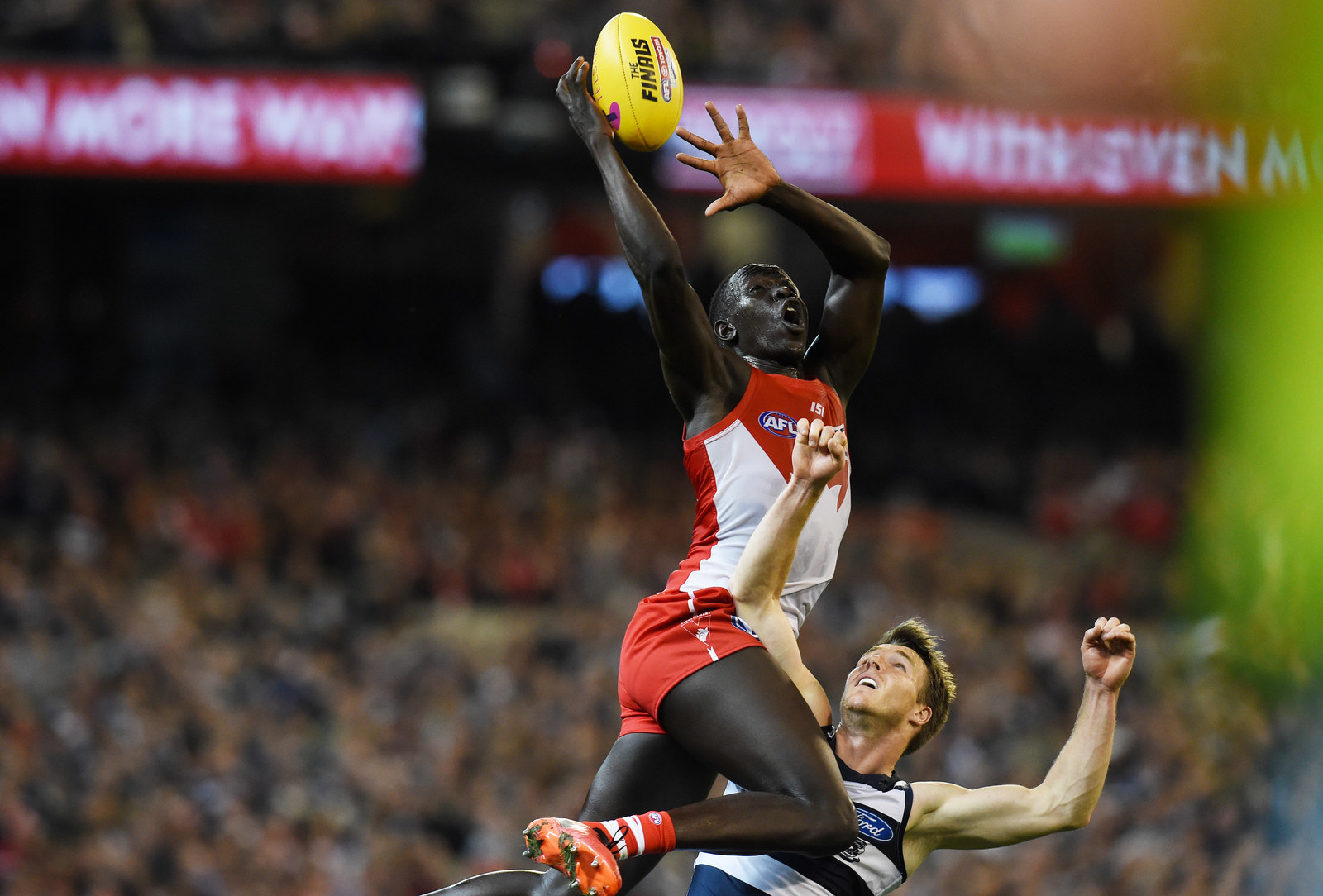 Last week, US president Donald Trump not only suspended his country's refugee program, but temporarily banned all Sudanese citizens from entering the Unites States.
Aliir is not the only Australian-Sudanese success story potentially caught up in this mess. Here's Aliir pictured with Milwaukee Bucks star rookie Thon Maker, who has an Australian passport.
Maker is based in the US and Bucks officials had expressed concern that the rookie would not be able to get back into the country when he travelled internationally for games. (Luckily for Aliir and Maker, it was confirmed on Tuesday that Australian passport holders would be exempt from the ban.)
But Turnbull has still refused to denounce Trump's controversial executive order.
"It is not my job as prime minister of Australia to run a commentary on the domestic policies of other countries," he said on Monday.

In fact, he likened the US president's approach to the Australian government's brutal crackdown on asylum-seekers in recent years - and invited other countries to follow Australia's lead.
"We have, here in Australia, border security arrangements which are the envy of the world… if others wish to emulate what we're doing, they're welcome to do so."