Malcolm Turnbull has announced an agreement has been reached between Facebook and news.com.au to host Australia's first ever online-only election debate.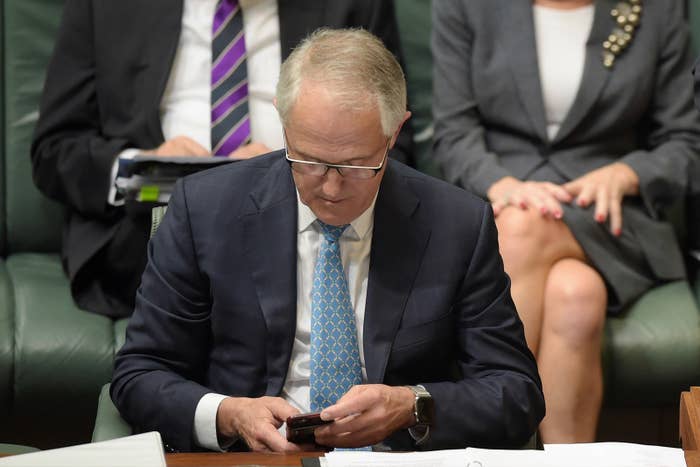 The prime minister had been asked to attend another of the Sky News "People's Forums" in Brisbane tomorrow night. Instead, he officially rejected the request on Tuesday, announcing he'd be taking part in a Facebook debate next week.
"What I can say is that we've reached agreement - subject to Mr Shorten participating of course - we've reached agreement with news.com.au and Facebook to hold the first online leaders' debate," said Turnbull.
"These are the platforms that many people, many would say most Australians see most of their media or news on. I think it's important that we have an innovative election and use the platforms that Australians use."
Asked by a Sky News reporter about why he'd not attend tomorrow night, Turnbull said the network decided to negotiate in public, without asking him first.
"Look, the answer is your network, your company Sky News, announced they were inviting me and Bill Shorten to attend a debate on a particular night. What we've said, normally you would have approached us and sought to come to some arrangement," said Turnbull.
"You chose not to do that and to issue in effect a decree, and we've said 'no'."
The Labor camp is yet to publicly respond to Turnbull's invitation to the Facebook debate.
This is the first time we have heard of this debate proposal. There's no doubt Mr Turnbull isn't comfortable talking to ordinary Australians It is remarkable that the man who promised the NBN would be finished by the end of 2016 yet has delivered it to less than 20 per cent of Australia would propose an online debate. It is clear that Malcolm Turnbull's second rate NBN is not up to scratch.Having said that, we're happy to agree to this debate, as well as the one in Brisbane on Wednesday night. Mr Turnbull should do the same.
The first-of-a-kind debate received a mixed reception – and lots of jokes – on Twitter.