President Donald Trump has told Australian Prime Minister Malcolm Turnbull his administration would honour a deal struck under his predecessor to resettle refugees currently living on Manus Island and Nauru, according to an Australian government source.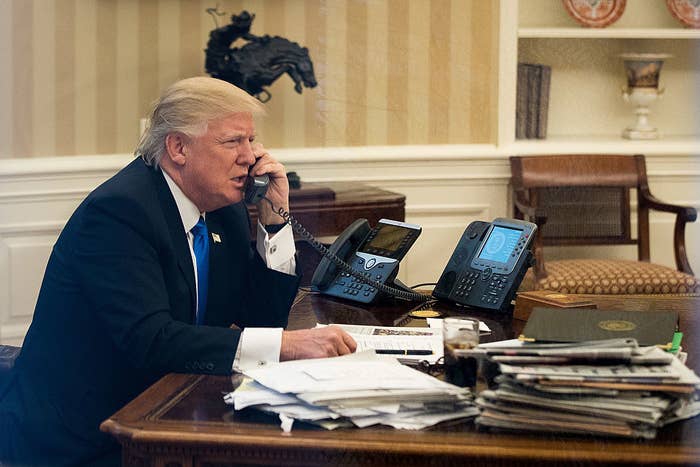 Trump reassured Turnbull during a phone call on Sunday the landmark deal made last year under president Obama would be honoured.
It will see hundreds of refugees, mostly Iranians and Iraqis, currently living in Australia's controversial offshore detention network on Manus Island and Nauru resettled in the United States.
The news came as Trump's executive order on immigration saw the country's entire refugee program suspended and a 90-day ban put in place for citizens from seven predominantly Muslim countries.
Last November, Turnbull announced that he had struck a deal with Obama to resettle the more than 1,000 refugees on Manus Island and Nauru in the United States.
"It is a one-off agreement. It will not be repeated. It is only available to those currently in the regional processing centres. It will not be available to any persons who seek to reach Australia in the future," Turnbull said.

Since then US officials have reportedly been in Australia assessing the refugees' claims.
On Sunday, Trump and Turnbull's phone conversation went for 25 minutes. It's understood both leaders spent time talking about their shared interest in stopping illegal migration.