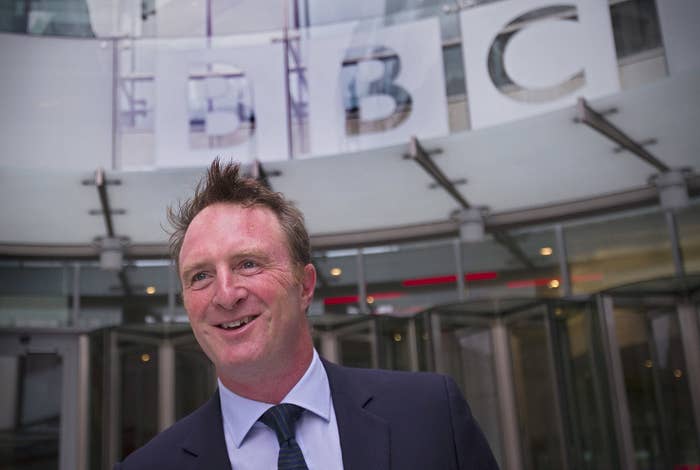 Former BBC News boss James Harding, who came up with the anti-fake news concept of "slow news", has set up a new company called Tortoise, BuzzFeed News has learned.
Media industry insiders have been speculating about Harding's next move since he resigned as the director of BBC News — one of the most prominent jobs in journalism — at the end of last year.
The decision by Harding, who previously edited the Times, to leave the BBC took media watchers by surprise, since many had tipped him as a leading contender to take over as director general of the BBC when Tony Hall stands down.
The 48-year-old gave a hint about his next move when he resigned at the end of last year, saying: "I am going to start a new media company with a distinct approach to the news and a clear point of view."

BuzzFeed News can reveal that Tortoise Ventures, which appears to be the corporate vehicle for Harding's new online project, was incorporated in December.

Harding is registered as the person with significant control over the company, with ownership of 75% or more of the shares.

Media sources told BuzzFeed News Harding's new venture will focus on what he calls "slow news" — hence the name Tortoise.
Harding defined "slow news" during his time as BBC News director at start of last year: "Slow news means weighing in on the battle over lies, distortions, and exaggerations in the news."
"We need slow news, news with more depth – data, investigations, analysis, expertise – to help us explain the world we're living in," he said.
Harding didn't return BuzzFeed News' requests for comment.
He won't be the first person to roll the dice at a UK media startup that isn't focused on breaking news – and one that draws inspiration from an animal mascot.
The conservative website UnHerd was established last year, with writer Tim Montgomerie as editor. It has a cow for its logo.