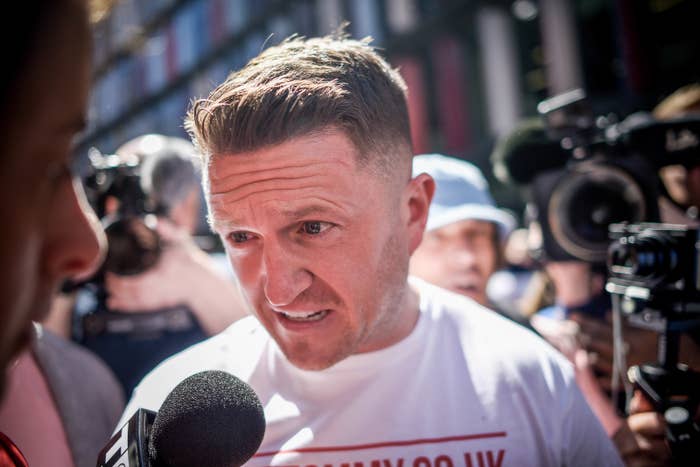 Tommy Robinson — one of the UK's most prominent far-right political figures — will face fresh contempt of court proceedings over his filming outside a child grooming trial last year, High Court judges have ruled.
Robinson, the anti-Muslim activist whose real name is Stephen Yaxley-Lennon, was jailed for 13 months after livestreaming on Facebook Live outside the ongoing trial at Leeds Crown Court.
The decision was quashed in August on appeal but, this year, attorney general Geoffrey Cox said there were "grounds" for fresh contempt of court proceedings against him.
On Tuesday, High Court judges gave the green light for Robinson to face contempt of court proceedings at the Old Bailey in July, according to BBC News.
The development comes as the divisive political activist tries to win election to the EU Parliament.
Speaking outside the court, Robinson called the outcome "ridiculous".
Robinson has been touring the country in recent weeks in the run-up to this month's EU elections, where he's standing as an independent candidate in the northwest of the country.
This is a developing story. Check back for updates and follow BuzzFeed News on Twitter.‏