Tom Watson Said YouTube's Restrictions On Tommy Robinson's Videos Don't Go Far Enough
YouTube removed comments, likes, and livestreaming from Robinson's channel after consulting third-party extremism experts.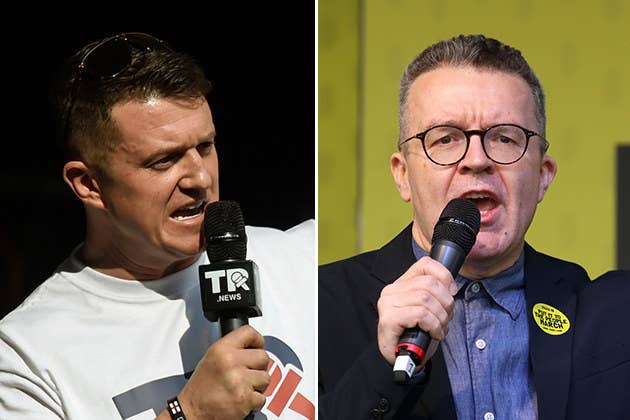 UK Labour deputy leader Tom Watson has savaged YouTube's unwillingness to ban Tommy Robinson's channel, calling the company's latest effort to restrict the far-right activist's videos as "a clear example of market failure".
As BuzzFeed News revealed on Tuesday, YouTube placed new sweeping restrictions on Robinson — whose real name is Stephen Yaxley-Lennon — which, among other things, banned him from livestreaming and removed his videos from search results.
YouTube said the action was not taken because of a specific incident, but after consulting third-party experts and academics about extremism.
The move comes weeks after senior UK MPs from both major parties called for Google, YouTube's parent company, to ban Robinson over an incident which saw the activist film outside the house of journalist and historian Mike Stuchbery.

On Tuesday afternoon, Watson told BuzzFeed News he wasn't satisfied with the company's actions.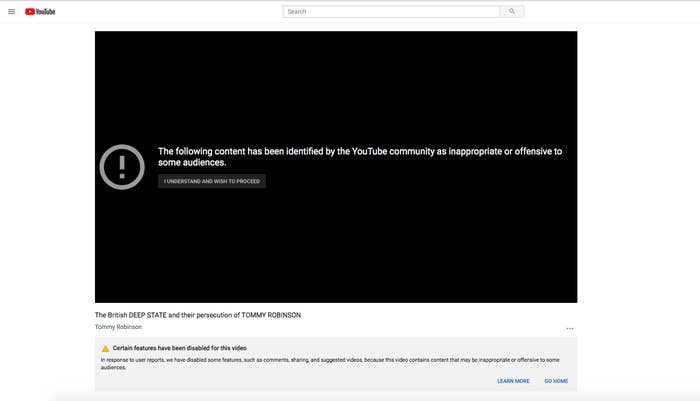 "This announcement does not go far enough; hundreds of thousands of people will still have easy access to Stephen Yaxley-Lennon's Youtube channel," Watson said in a statement.
He went on: "Google is an overpowered monopoly that creates and enforces its own frameworks, standards, and tests.
"Within this framework, Stephen Yaxley-Lennon can still upload videos and fascists can still use Google's platforms to organise."
He also said YouTube's action showed the need for a new online regulator in Britain: "This is a clear example of market failure. That's why Labour's calling for a robust regulator to enforce a legal duty of care on the tech giants and help stamp out online harm."
Robinson, who recently joined anti-immigration party UKIP as an informal adviser, has been fighting a public battle against the US tech giants for over a year. Earlier this year, Facebook banned Robinson's page and Instagram account, claiming the activist posted material which called for violence against Muslims. Last year, Robinson's Twitter account was permanently revoked for breaching the company's "hateful conduct policy".
YouTube's changes mean videos on Robinson's channel — which has almost 390,000 subscribers — will not show comments, likes, or suggested videos, making them essentially "undiscoverable".
Anti-racism campaigners Hope Not Hate said YouTube restricting Robinson from being on the platform's "suggested videos" was "a good start".

CORRECTION
Mike Stuchbery's name was misspelled in an earlier version of this post.