People looking for a place to stay in Papua New Guinea yesterday were confronted with the option of "seeking asylum?" and an official listing for the Manus Island detention centre.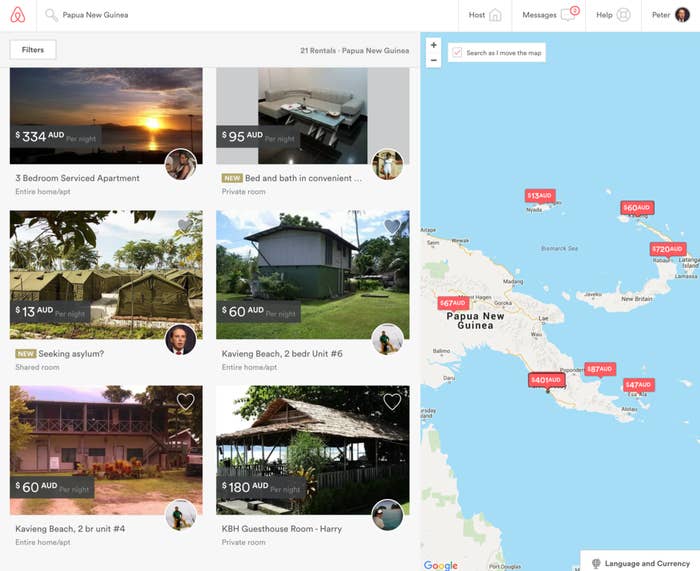 The PNG prime minister had earlier announced that it would officially close the offshore detention centre where asylum-seekers who try to get to Australia by boat are held behind razor wire in torturous conditions.
In a stinging court judgment this week, PNG's supreme court found that more than 800 men on the island were being "held against their will" and the centre must close. Australia is yet to fully outline what it will do with the asylum-seekers.
But the confronting Airbnb listing offered people a place to stay for $13 a night in shared 16 person tents on the naval base of Manus Island.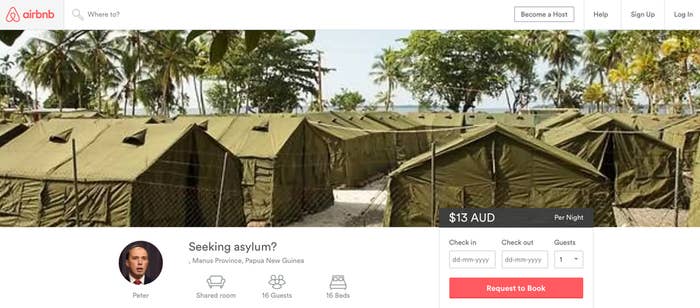 The description read: "If you're looking to get away from chilling acts of torture, civil war, death threats or unimaginable discrimination then you'll have to look a lot further than Australia's golden shores."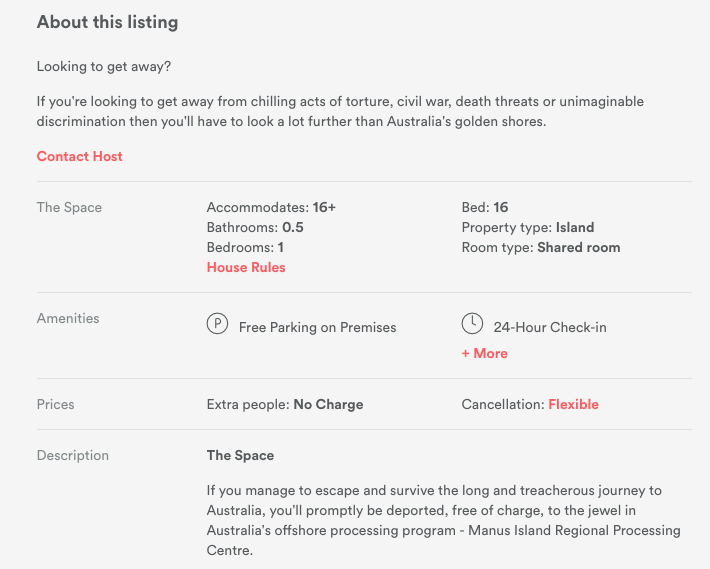 It even included some reviews about the fly-infested food and this dire warning: "Previously, guests have willingly died, starved, and set themselves alight during their stay here."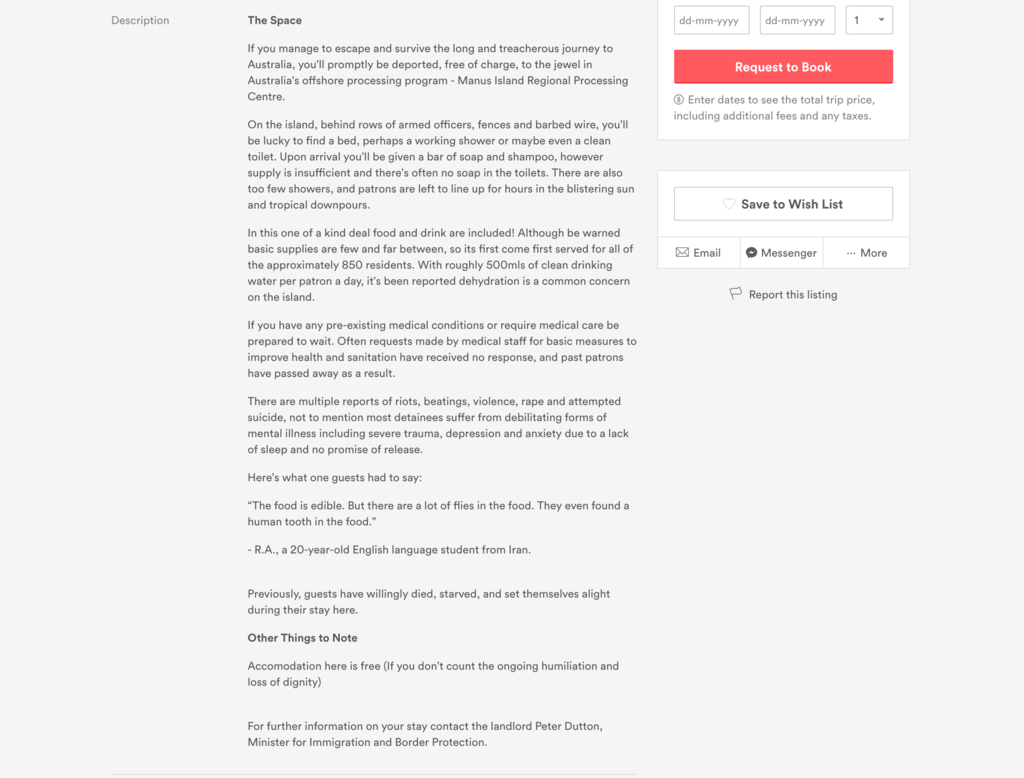 BuzzFeed News spoke to the woman behind the listing, Maya Halilovic, who said she wanted to shock people about the situation facing asylum-seekers on Manus Island.
She said: "I used a platform that everyone accesses every day (also searching for a home away from home) to point out just how terrible staying at Manus island would be, in the hope that people who aren't so engaged in Australian politics might be able to engage with the issue if they were able to see the conditions on the same level of detail one might look for in their own Airbnb home."
Halilovic told BuzzFeed News that Airbnb took down the listing, but she hopes it "starts a conversation" to people who aren't normally confronted with the situation in Australia's offshore detention centres.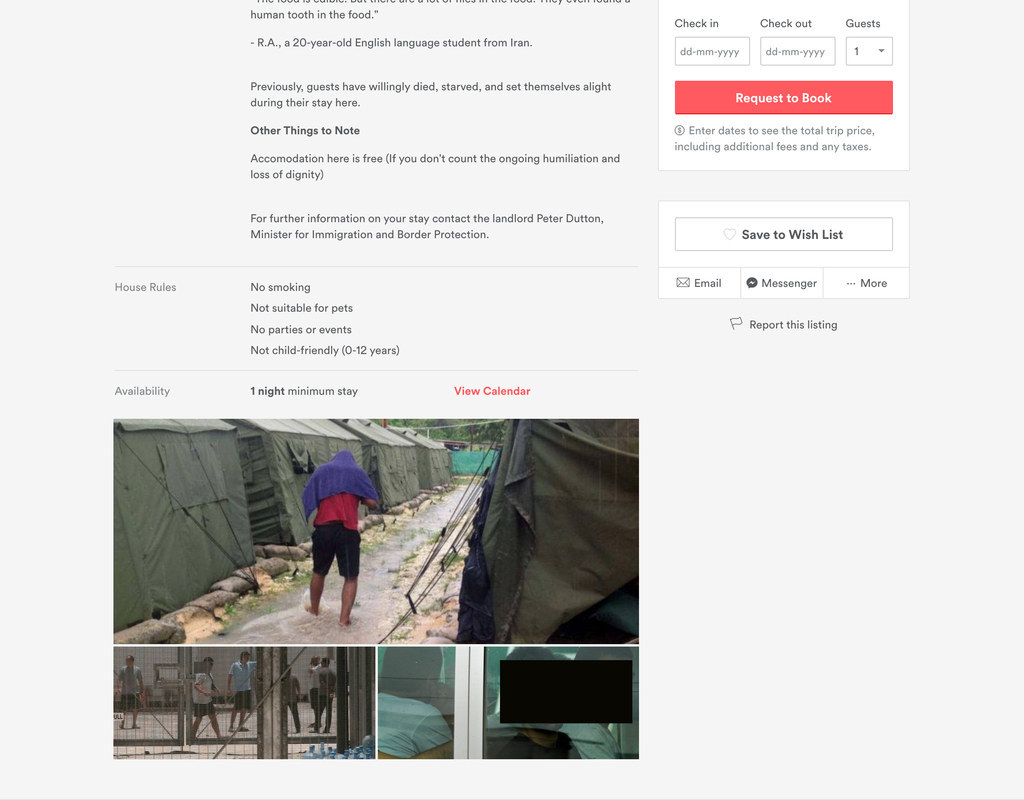 "With the recent PNG supreme court decision and the announcement by their prime minister that the facility should be closed, I thought that now was an ideal time to raise further awareness to these conditions," she said.
"To leave them languishing in inhumane conditions for an indefinite period of time is not a solution that as Australians we should be comfortable with or, by our silence on the issue, condoning."