And the show's creators and star Julia Louis-Dreyfus totally noticed.
Well it happened again. Yesterday, Malcolm Turnbull announced the winning bidder for Australia's biggest ever commercial contract: A $50 billion submarine program to be built on Aussie soil.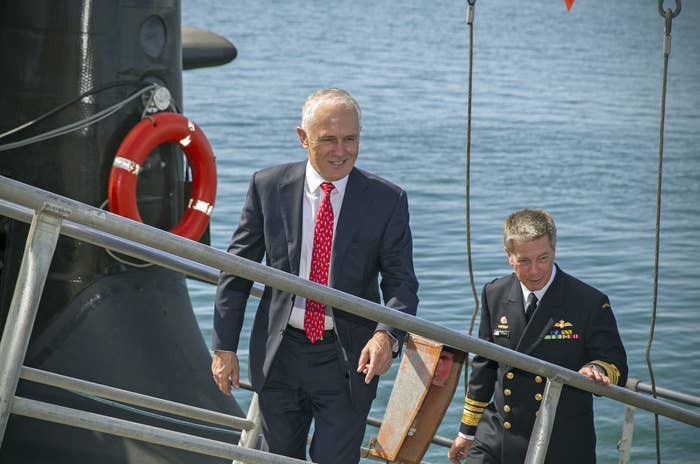 The $50 billion submarine decision has been dragging on for years, but Turnbull finally announced that French company, DCNS will build the subs out of South Australia.
"Australian built, Australian jobs, Australian steel, here right where we stand," said Turnbull.
Oh and of course, South Australia just happens to be one of the most crucial battlegrounds for the Liberal party this election. Several MPs including innovation minister Christopher Pyne face a tough local challenge because of big manufacturing losses in the state and the emergence of Nick Xenophon's new party.
The PM's announcement comes one year after an ~eerily~ similar storyline appeared during Veep's season four premiere, "Joint Session".
SPOILERS: President Selina Meyer gets told that she can make cuts to the defence budget, namely the Navy's submarines. And what's the value of the submarines?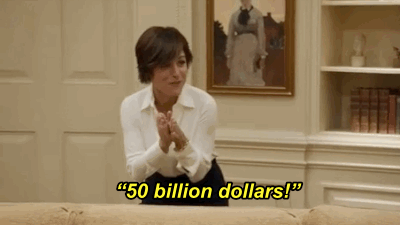 That's right, Meyer has the chance to ditch the submarine project giving her enough money to fund welfare measures in the budget.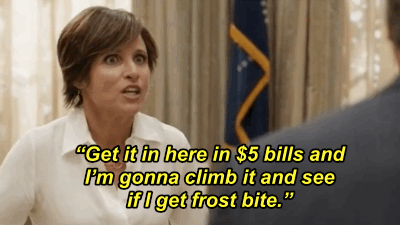 One BIG problem. Politicians and the "military industrial complex" come in at the last minute to scuttle plan.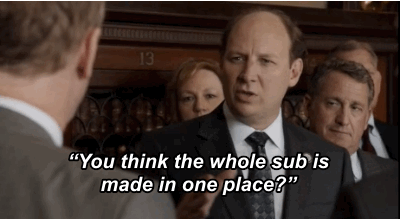 You think the whole sub is made in one place, because of the fin or whatever the fuck, it comes from one factory in one state. And then this little round fucking window comes from another place. And the fuel rods are from cheesedick Wisconsin.
Furlong warns: "Take the periscope out of your asses and look at the warhead of shit, that's coming at you!""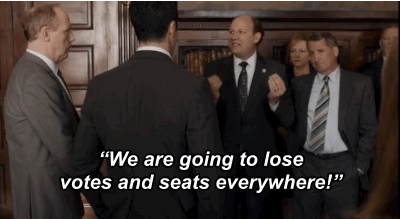 Finally in a glorious mic drop, the congressman ends "the lawmakers in these districts are going Vulcan death grip you to fuck. Live long and fuck off!"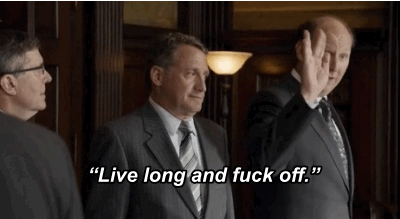 You can just imagine Christopher Pyne delivering the same speech to Malcolm Turnbull, right? Nah.
Veep's season four ends with a deadheat in the presidential campaign. Does that mean Australia will have a hung parliament by July???