Let's start with some context: the prime minister travels with a squad of Australian Federal Police agents who are around to make sure there aren't any threats to his safety.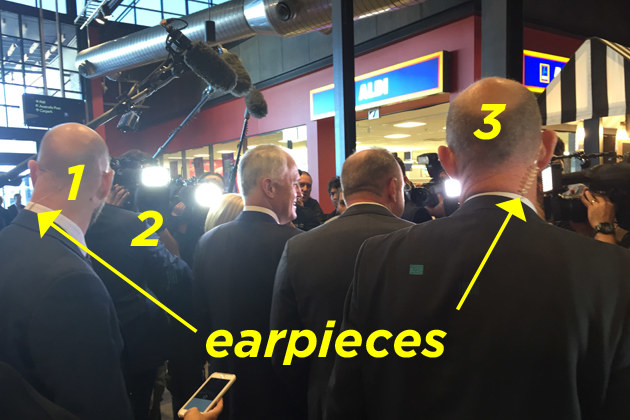 And they're pretty badass. They circle the PM at all times and even speak into microphones attached to their wrists, like in the movies.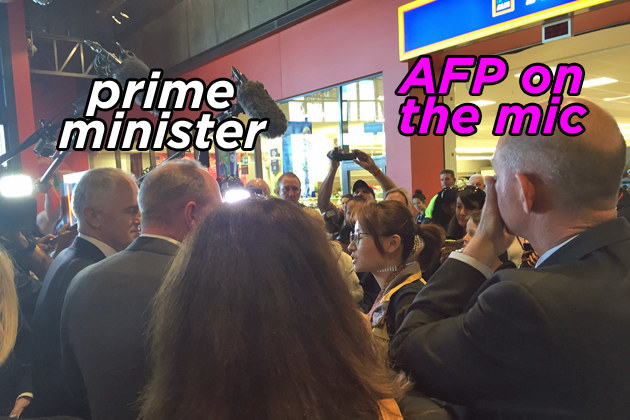 On Tuesday, young people from the Australian Youth Climate Coalition showed up to the prime minister's heavily stage-managed supermarket walk in Brisbane. They were dressed as Dory and Nemo.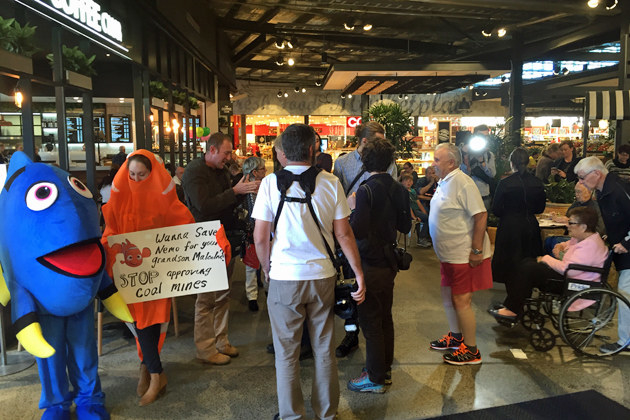 When Malcolm Turnbull arrived, Nemo and Dory shadowed the PM, quietly holding up signs calling for action on climate change.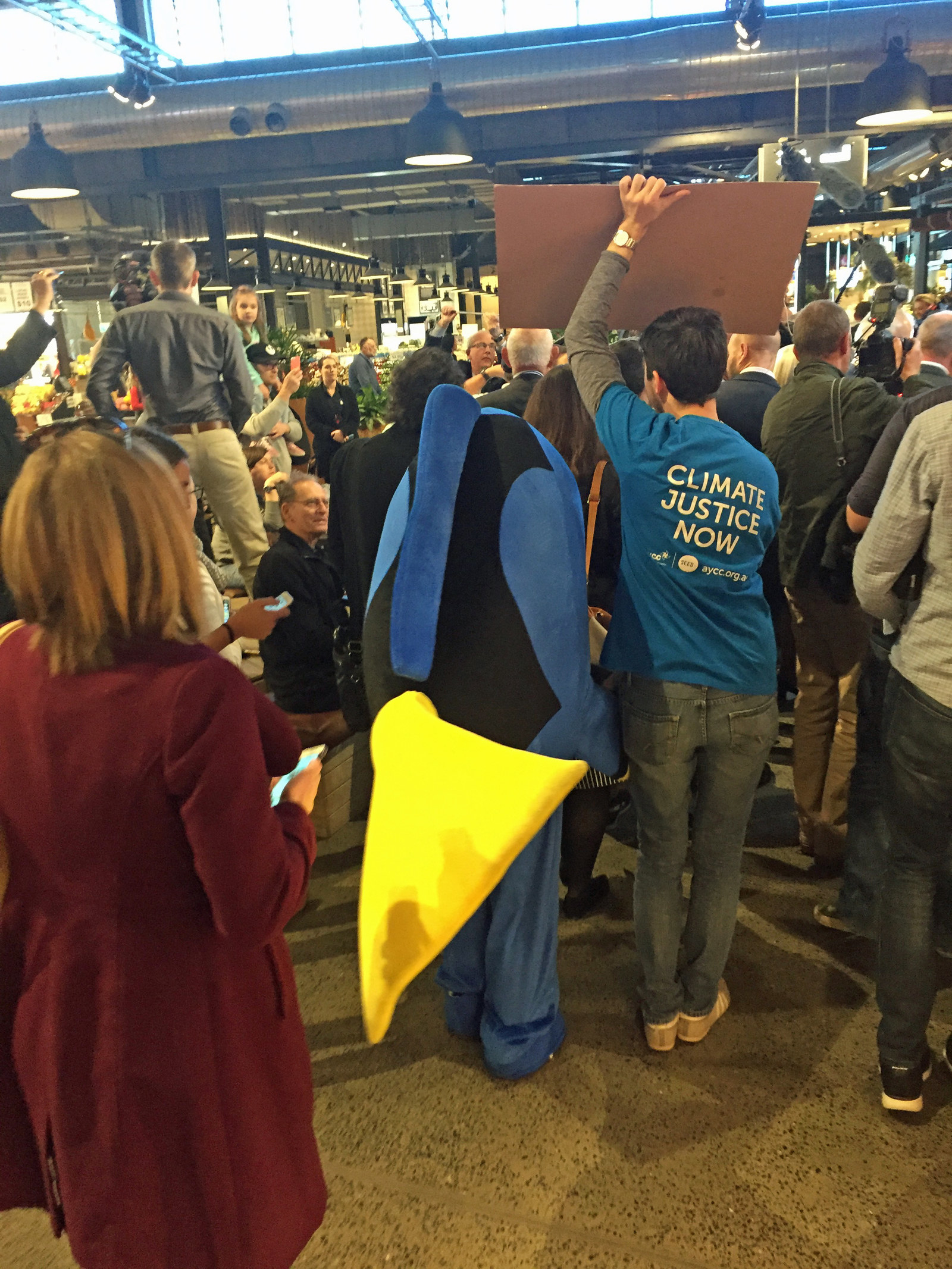 That's when the man with the most severe beard in Brisbane showed up, stepping across the young protesters. (Remember there are three lethal agents already protecting the PM.)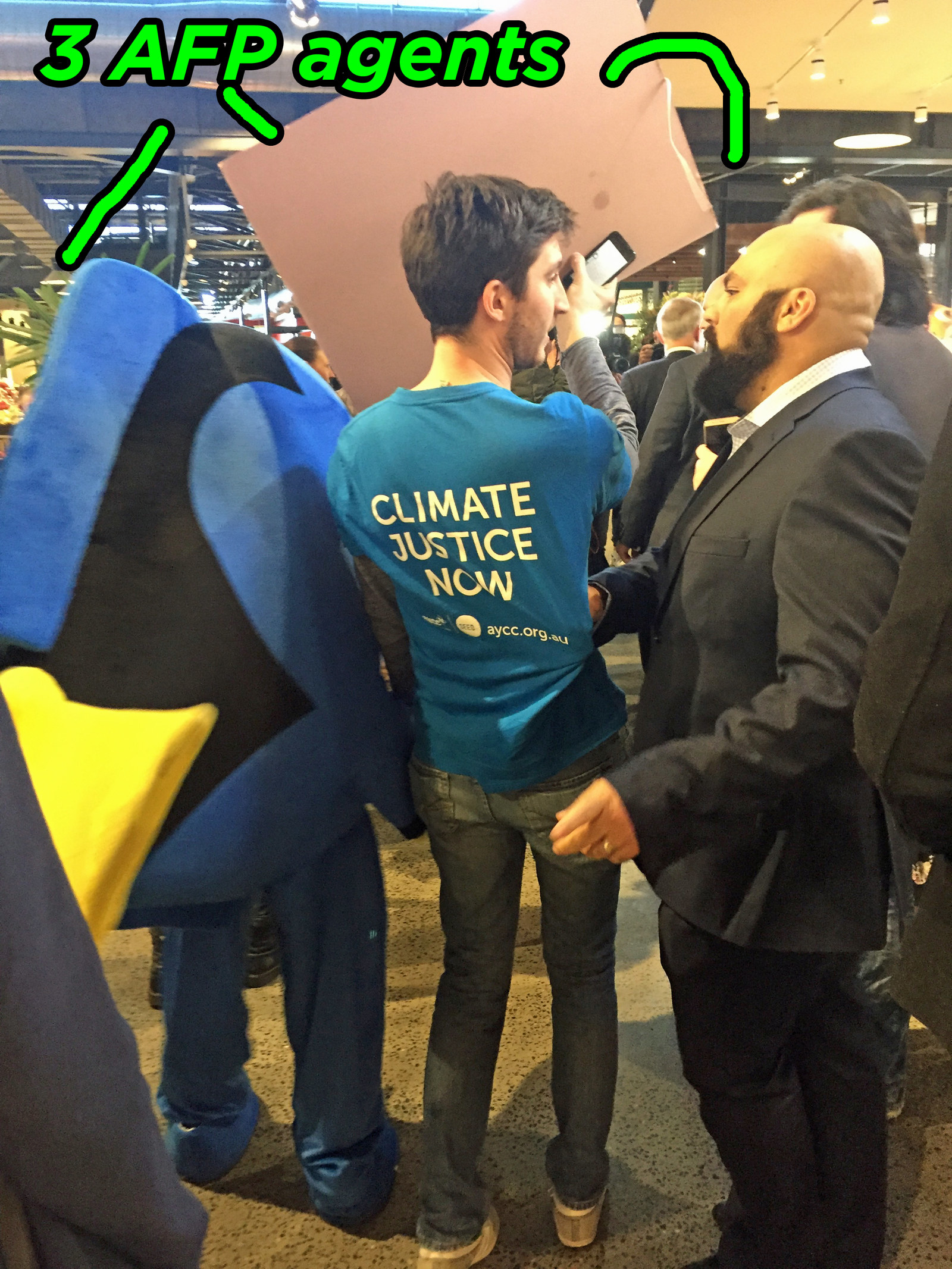 "I told you guys, you can't be here," said the bearded tough guy. The private security for the shopping centre was having none of it.
The young man in the photo, the AYCC's David Cazzulino, told BuzzFeed News the group were following Malcolm Turnbull to remind him of his previous position on climate change.
"Malcolm Turnbull has said in the past he is really keen on getting climate action and that he wouldn't lead a party that isn't as committed as he is," said Cazzulino.
"Yet now, he is not leading a party that is committing to climate action. We want the real Malcolm Turnbull to stand up for the home of Dory and Nemo, the Great Barrier Reef."
The peaceful protesters then quietly left.
So now you know why the election campaign has been so uneventful.