The world's top diplomat has used his first meeting with Australia's prime minister Malcolm Turnbull to encourage him to shut down the country's controversial asylum seeker operation.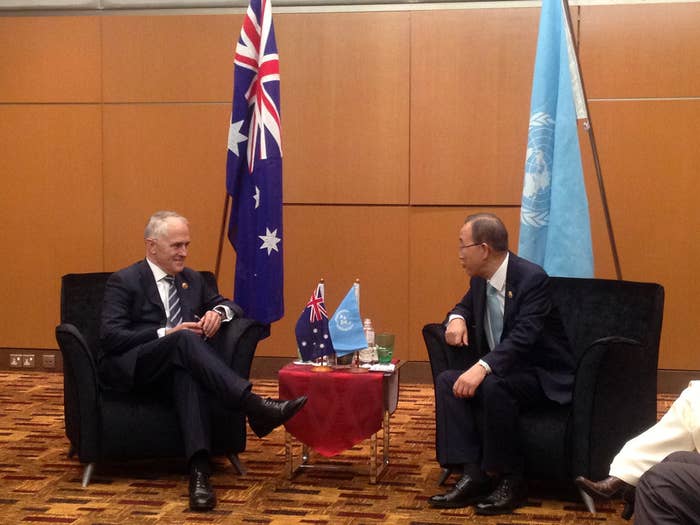 United Nations Secretary-General Ban Ki Moon had a private meeting with Turnbull in Malaysia yesterday. Along with encouraging Australia to take the lead in the global fight against climate change, the "Operation Sovereign Borders" policy came up.
"The Secretary-General expressed concern over the detention conditions in Australia's offshore processing centres," read a statement from the Ban Ki Moon's office in the wake of the meeting.
"(He) encouraged the Prime Minister to reconsider 'Operation Sovereign Borders.'"
"Operation Sovereign Borders" is a militarised strategy the federal government launched at the end of 2013 in response to asylum seeker boats trying to get to Australia.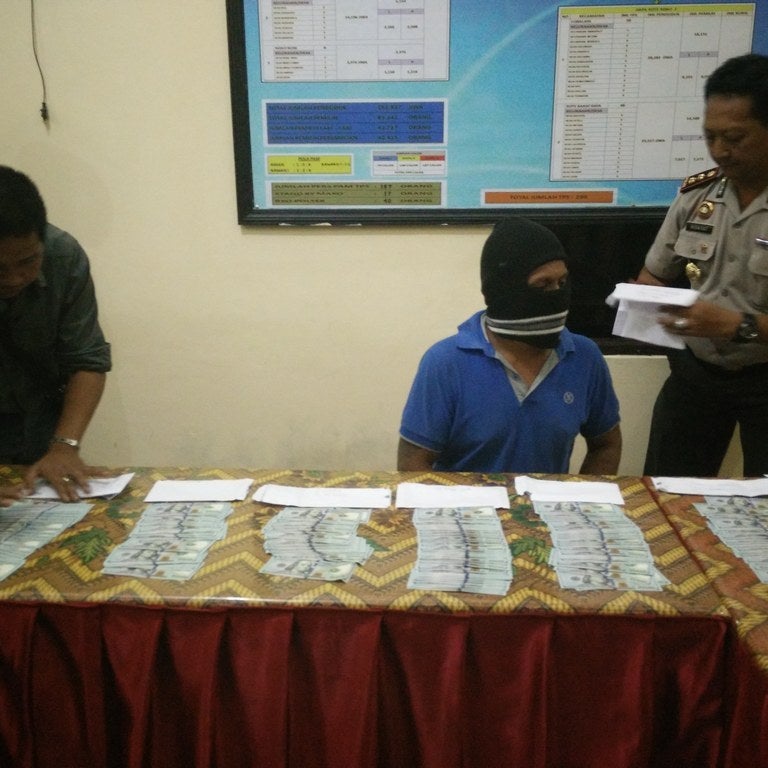 The policy involves the navy towing asylum boats back to Indonesia, reports that officials allegedly paid people smugglers bribes and a network of offshore immigration detention centres. The operation is designed to deter people making the perilous trip across the Pacific Ocean.
It has been successful in driving down the number of boats making the often dangerous trip to Australia. However there's been serious concern from some in Australia and around the world at the consequences of the policy which have included children spending years in detention camps and human rights abuses at the immigration centres.
But it's unlikely to discourage Australia from continuing with the hardline policies.
Back in March, then-prime minister Tony Abbott slammed the UN after it found Australia breached torture conventions in its asylum network.
"I really think Australians are sick of being lectured to by the United Nations, particularly given that we have stopped the boats, and by stopping the boats, we have ended the deaths at sea," said Abbott.
BuzzFeed News has questioned the Australian PM's office about the recent calls from the United Nations and whether Malcolm Turnbull will respond to the concerns.