Tom Watson Promises Supporters The Sun Newspaper Won't Decide An Election Ever Again
"And let me tell you, conference: It never will be The Sun wot won it again."
Labour deputy leader Tom Watson will use the closing moments of his conference speech to lash out at the UK's "biased media", specifically targeting Rupert Murdoch's newspapers.

According to his prepared remarks, Labour's secretary for the media will tell the party faithful that Jeremy Corbyn's 2017 election campaign used social media to get around a "dirty tricks" campaign from Murdoch's tabloid The Sun.
"At the election, Murdoch's papers did their best to start a Tory landslide," Watson will say. "They threw the kitchen sink at Jeremy.
"But this time the dirty tricks didn't work."
Murdoch's tabloid ran a whole host of front pages attacking Corbyn in the lead-up to the election this year, including one on polling day depicting the Labour leader in a bin.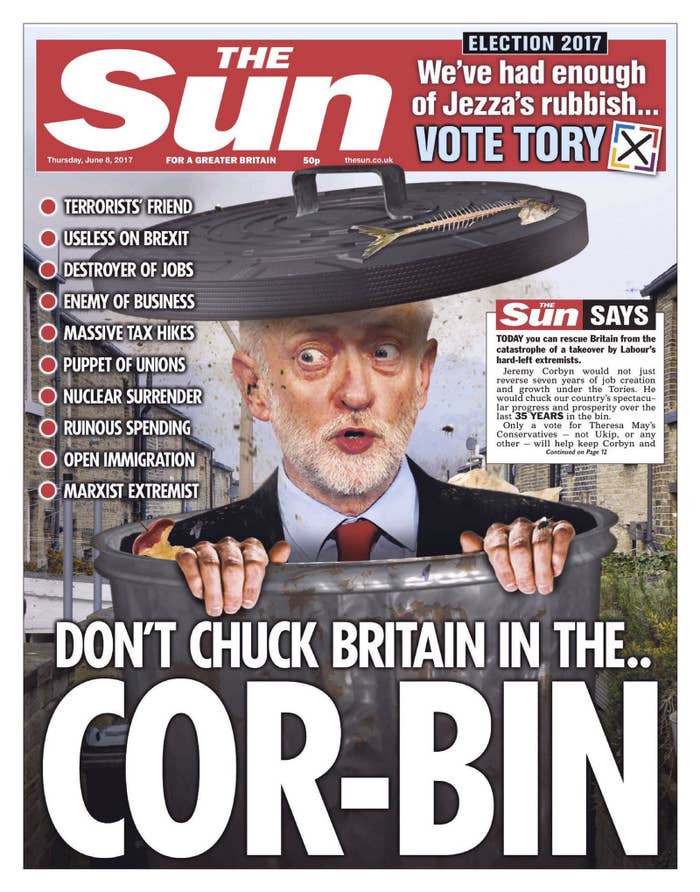 A day earlier the newspaper ran a front-page story about Corbyn addressing a 2002 Palestinian rally with the accompanying headline "Jezza's jihadi comrades".
"This time it was not The Sun wot won it," Watson will tell the Labour conference, invoking the newspaper's famous front page after the Tories' 1992 general election victory.
He will add: "And let me tell you, conference: It never will be The Sun wot won it again."
Watson has had a long-running battle with Murdoch, stretching back to the hacking scandal that consumed the media mogul's British papers.
Watson's effort to rub some salt into the wounds of the traditional media come as experts begin questioning the power and influence of Fleet Street on the public.
A spokesperson for The Sun told BuzzFeed News that Watson's speech would not win over the newspaper's readers.
"A third of our readers voted for Labour in June. If the Labour party wants to win over the other seven in ten of our readers who voted otherwise, they'd be better off writing to them – like the shadow foreign secretary did at the weekend – rather than having a pop in a room full of people that already agree with them."