On Monday, prime minister Malcolm Turnbull paid a visit to Sydney's Holsworthy army barracks to announce new powers for the military to be deployed during terror situations.
Like any good military photo op, Turnbull's announcement was full of pointing at intimidating-looking weapons, while soldiers, who were masked to remain anonymous, mingled in the background.
While this soldier re-adjusts his suit, let's run through what the new powers announced today will mean: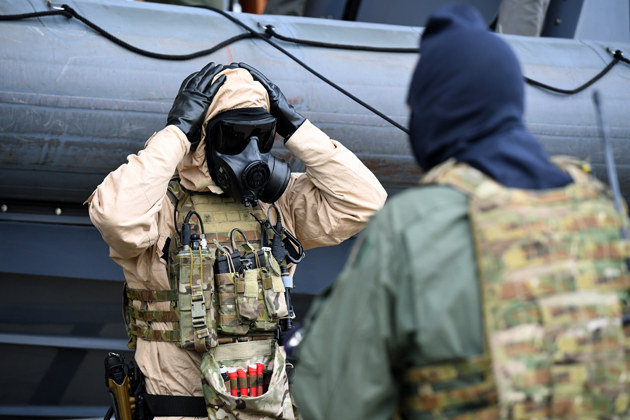 State police officers will remain the first responders to a terror attack.
But now the military, including the elite special forces, will be able to be deployed to the streets to support police.
"Defence must be able to contribute effectively to domestic counter-terrorism efforts, in addition to its offshore counter-terrorism missions and regional capacity-building activities," Turnbull said in a statement released before the press conference.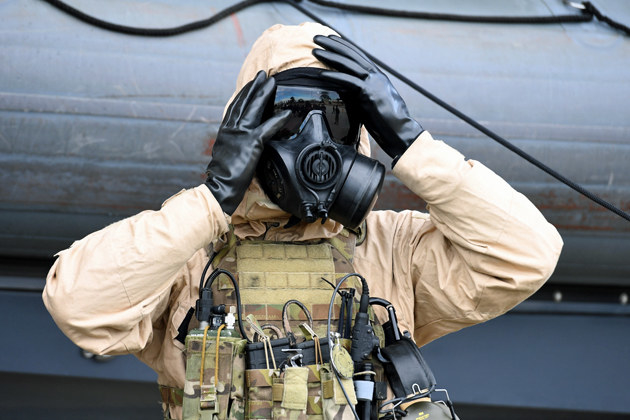 Many who watched the announcement thought the photo op was a little bit next level.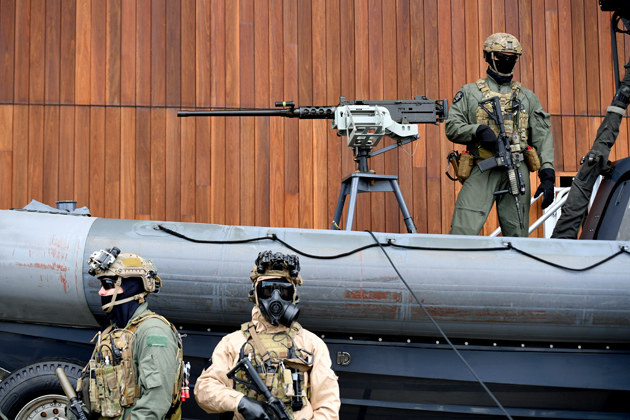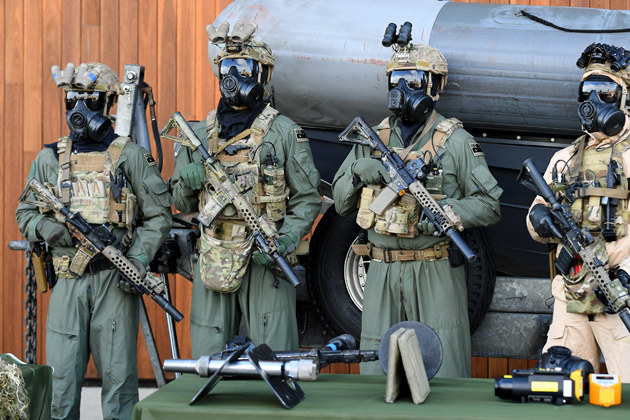 A lot of people reacted with humour when presented with the sight of the prime minister standing in front of masked soldiers carrying large weapons.
There was one bloke just over the prime minister's shoulder.
Several people couldn't help but draw comparisons to other leaders who've brought their own masked troops.
It's scary how good some looked on TV.
To be fair, Mad Max is pretty much an Australian film.
At least some other image-conscious leaders wanted in on the bizarre, militaristic photo op.