A few weeks ago London football team Tottenham Hotspur went to Cyprus to play against APOEL Nicosia in the Champions League. Spurs beat the home side 3-0.
You can read all about striker Harry Kane's hat-trick on the Independent website, which carried a match report filed by their man on the ground, sports writer Alan O'Brien.
Due to a licensing deal between The Independent and its former stablemate The i Paper, you could have also read Alan O'Brien's report in print the next day.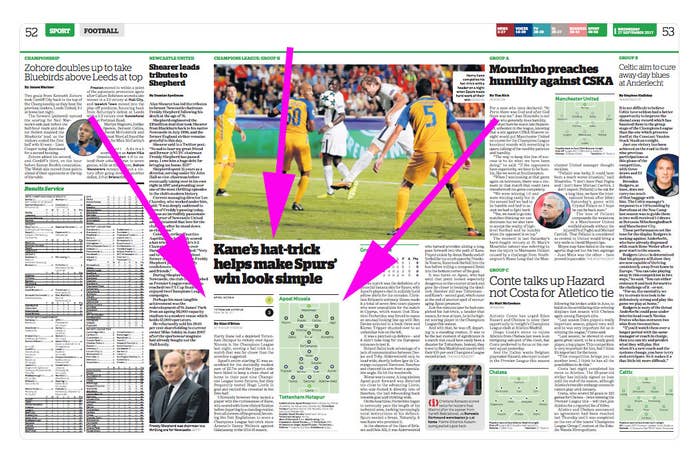 The i ran three paragraphs of Alan O'Brien's report, which as the byline suggests was filed "at GSP stadium".
But BuzzFeed News was told by a source that Alan O'Brien did not actually file the match report from the GSP stadium in Cyprus, as claimed online and in print.

In fact, the source said, Alan O'Brien does not exist.
To get to the bottom of the Alan O'Brien mystery, BuzzFeed News spoke to three British football writers from other news organisations who did travel to Cyprus with Tottenham Hotspur, and who all denied knowing of anyone named "Alan O'Brien".
About an hour after speaking to the writers, The Independent's match report was updated and the location "Nicosia" had vanished from Alan O'Brien's byline.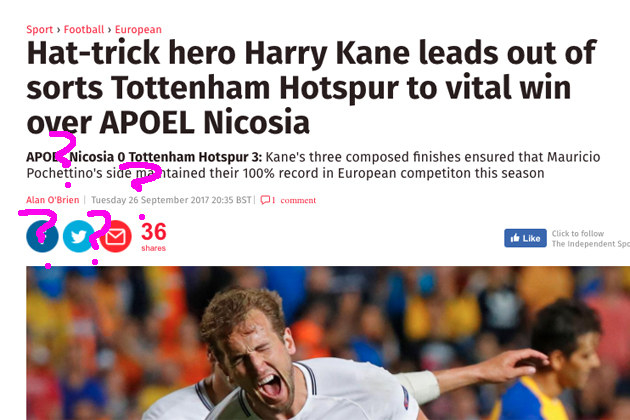 And yet "Alan O'Brien" still has two different author pages on the Independent website, which feature several match reports – apparently filed from stadiums around the UK – and miscellaneous opinion pieces.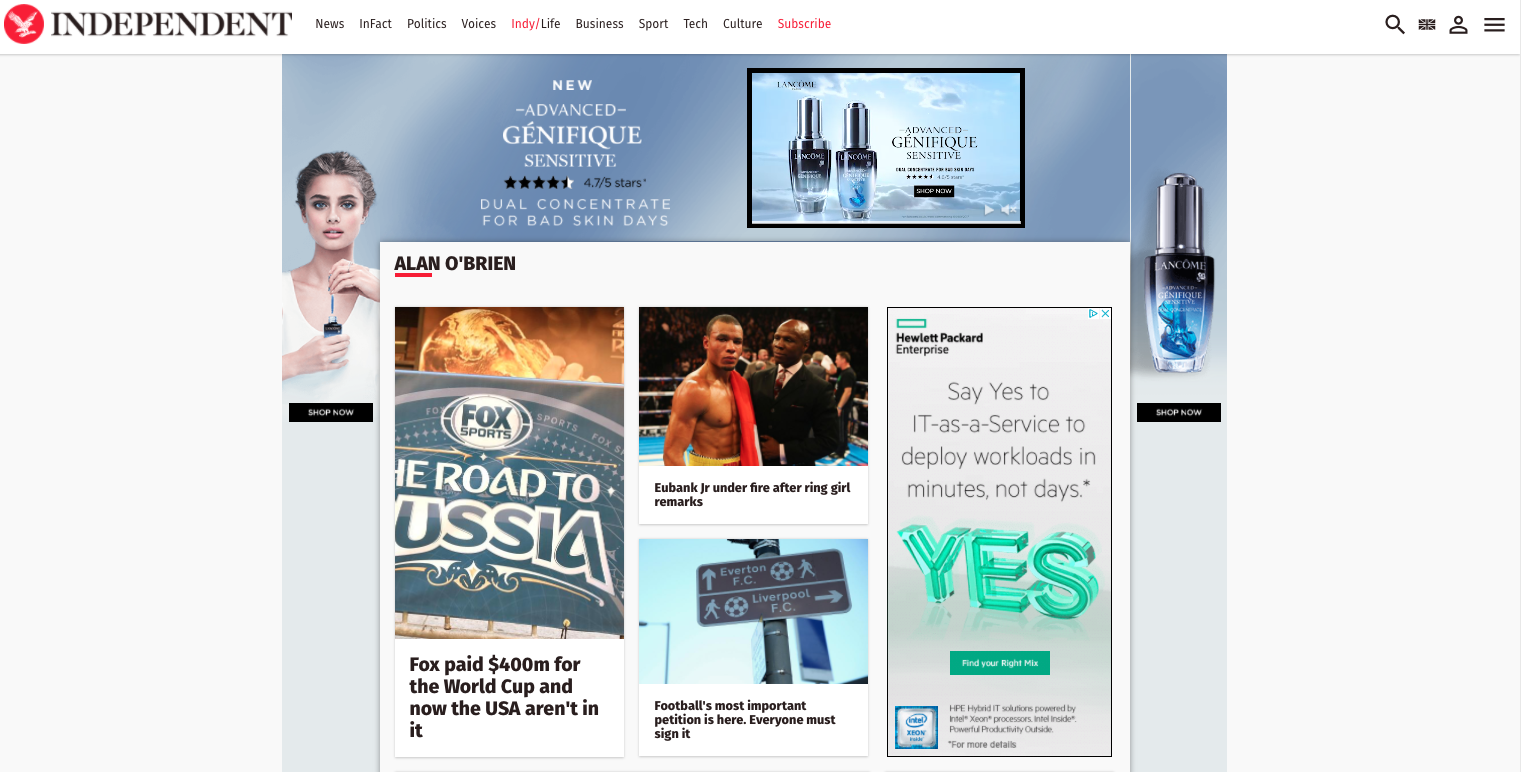 Unusually for a journalist in 2017, there are no traces of The Independent's "Alan O'Brien" on Twitter or LinkedIn. BuzzFeed News did find an "Irish football broadcaster" called Alan O'Brien with the Twitter handle @alanob2112.
"Unfortunately I'm not him," @alanob2112 replied over Twitter direct message. "Yet to receive anywhere close to that level of success, I'm afraid."

On Monday morning, one football writer came forward with a potential answer about the identity of "Alan O'Brien": It's what's called a "cod byline".
"There are quite a few [cod bylines] floating around what used to be called Fleet Street," said the writer. "It is usually done to disguise the identity of the author.
"For example a freelance journalist who has had his passage to Cyprus paid by another paper might want to make a little extra from the Indy but understandably wants his contribution not to be that public."
But source familiar with the original Alan O'Brien story told BuzzFeed News the report was not written by a freelancer in Cyprus – rather, it was filed from somewhere within the UK.

BuzzFeed News sent a series of questions to The Independent about "Alan O'Brien", which included whether the writers who had been using the pseudonym over the years had ever actually travelled to the football games.
A statement from The Independent's deputy managing editor Will Gore suggested the website's staff had been using fake bylines without the knowledge of management.
"Even though 'cod bylines' have long been widely used in sports sections of newspapers, The Independent stopped using pseudonyms some years ago – except where there is an overriding journalistic imperative, to protect the identity of a whistle-blower who has written for us, for instance, or to protect sources," Gore said.
"We are reviewing our guidelines to ensure there is complete clarity on this among all staff."
The i Paper was previously part of the same group as The Independent until being sold off to Johnston Press, and still runs stories from The Independent as part of a commercial deal.
In a statement to BuzzFeed News, a Johnston Press spokesperson described the fake Alan O'Brien as "unacceptable", and said it would investigate further before assessing its relationship with the website.
"We require all our partner agencies to uphold the highest professional standards and editorial integrity when they supply us with syndicated copy. We and our readers demand it," said the statement.

"Any inaccuracy in copy is an extremely serious matter and unacceptable. We are investigating today's report further before taking the next steps."