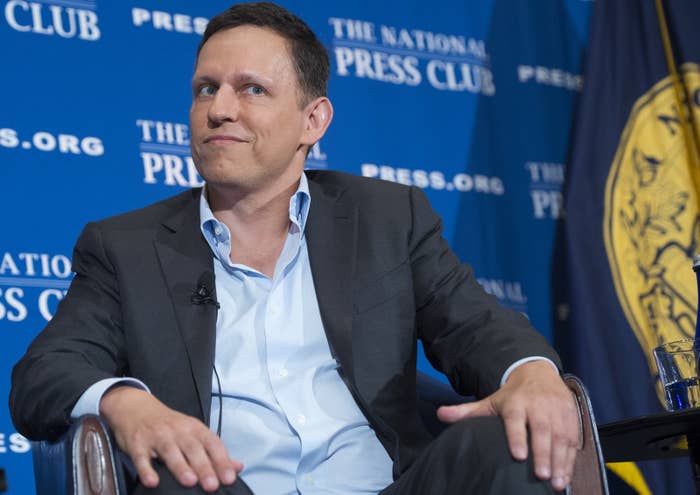 The secretive data company cofounded by Facebook board member Peter Thiel has been dragged into the widening Facebook data scandal, with the Cambridge Analytica whistleblower claiming "senior Palantir employees" were given access to the data firm's controversial data set.
Christopher Wylie has alleged Cambridge Analytica used the Facebook friends data of up to 50 million people without the users' permission.
At a marathon Commons select committee hearing in London on Tuesday, Wylie claimed Palantir — which counts the NSA and GCHQ among its clients — was also brought in and given access to the data. Palantir denied the allegations.
"We actually had several meetings with Palantir whilst I was there. ... There were senior Palantir employees that were also working on the Facebook data," Wylie said.
"That was not an official contract between Palantir and Cambridge Analytica but there were Palantir staff that would come into the office and work on the data."
"We'd also go meet with Palantir staff at Palantir."
"Palantir didn't officially contract with Cambridge Analytica , but there were Palantir staff who'd help build the models that we were working on."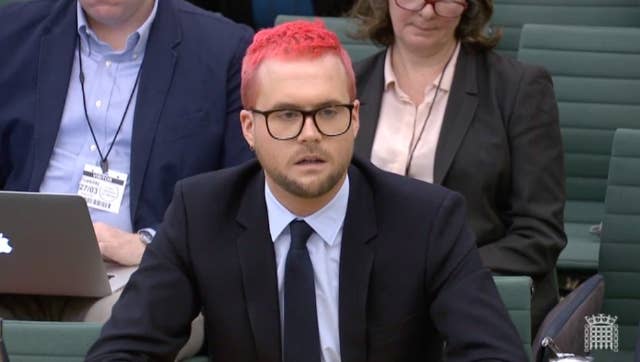 A Palantir spokesperson told BuzzFeed News: "Palantir has never had a relationship with Cambridge Analytica nor have we ever worked on any Cambridge Analytica data."

The Observer has previously reported Cambridge Analytica had been in touch with Palantir about projects in the United States and Trinidad, with the data company reportedly not taking taking up the work.
But Wylie's allegations on Tuesday will put the spotlight back on Palantir and Peter Theil, the billionaire Facebook board member, who's been an ardent Donald Trump supporter for several years.
Wylie claimed that Google chairman Eric Schmidt's daughter was the person that introduced the currently-suspended Cambridge Analytica CEO Alexander Nix to the surveillance company.

"Alexander Nix was very interested in the work that Palantir did in part because Sophie Schmidt — who is the daughter of Eric Schmidt, the chairman of Google — worked for Alexander Nix before I came on board and introduced him to Palantir," Wylie said.
Earlier, Commons select committee chair Damian Collins revealed Facebook chief executive Mark Zuckerberg has rejected a request to face a London hearing, instead offering to send two senior executives to face UK MPs about the company's data methods.