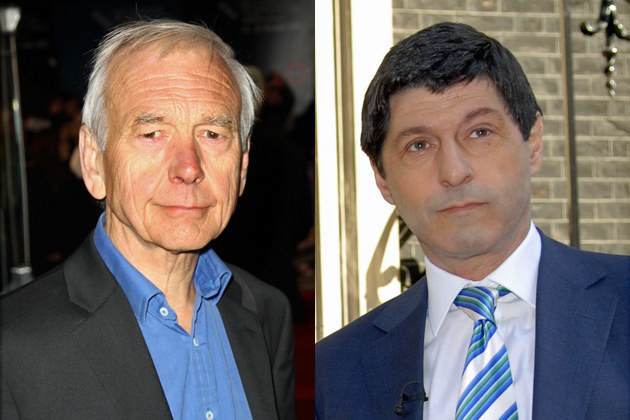 BBC News has been continually changing an online story on Friday morning about the broadcaster's highest-paid male journalists taking pay cuts, after a morning editorial meeting left BBC reporters calling the corporation's press office about the facts reported by its own website.

On Thursday night, BBC News reported online that four male journalists — Today presenter John Humphrys, North America editor Jon Sopel, BBC News anchor Huw Edwards, and radio presenter Jeremy Vine — had agreed to take pay cuts amid the crisis over gender pay equality at the BBC.
The story was picked up and re-reported by the Press Association, the Times, the Evening Standard, the Telegraph, and Radio Times.
On Friday morning, BBC media editor Amol Rajan reported that all four presenters had "agreed either formally or in principle to have their salaries reduced" during his report on the BBC Today programme.
But BuzzFeed News understands things began to change after questions were raised in the BBC News morning editorial meeting at 9am, chaired by the new BBC director of news, Fran Unsworth.
One source said BBC reporters then had to call the BBC press office about what the facts were regarding the pay cuts. Then the changes started.
The names of the original quartet (Humphrys, Edwards, Sopel, and Vine) were removed, with BBC presenter Nicky Campbell replacing them, including in the thumbnail image for the story.
Minutes later, some of the four men's names reappeared with caveated reporting from Rajan.
"Jeremy Vine, John Humphrys and Huw Edwards have agreed to reductions, either formally or in principle," Rajan wrote.

An hour later, another line was added to the piece: "The corporation is also believed to be in discussions with North America editor Jon Sopel."
Despite the story changing – four different versions were reported in a little over an hour, at last count – BBC News did not run a correction or clarification for readers.
A BBC spokesperson said: "Like with any story, the BBC news website is updated as the story moves on such as individuals making public statements about their pay."