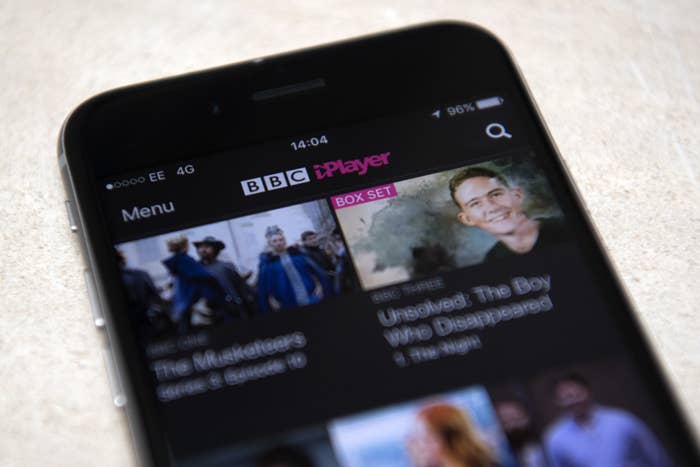 When the BBC released its shiny new smartphone app called BBC Sounds last week, executives were keen to inform the public that there was more to come – which is to say the app is unfinished.
"This is very much a first release," wrote the head of BBC Sounds, Dan Taylor-Watt, on the BBC's blog – a post that was picked up widely within UK media circles. "We wanted to get it out as early as possible to start getting feedback to help develop the app."
BBC Sounds is the British broadcaster's ambitious attempt to replace its radio iPlayer with an all-encompassing smartphone app that'll have BBC podcasts alongside livestreams of BBC radio for the first time.
But despite the fact the app's not even finished, BuzzFeed News has learned the process of rushing it out has drained resources within the BBC radio and music departments, and staff are far from sure as to what the end product is.
Questions are being raised about whether the final version of the app should be able to play non-BBC audio content. It would foreseeably put the licence-fee-funded BBC in direct competition with big audio platforms like Spotify, Apple, SoundCloud, and Google.
"They're trying to put the wheels on the car while driving at a hundred miles an hour," said a BBC source.

"There's lots of debate about whether it should be a platform for all podcasts or if it only hosts BBC content."

Some internally have pushed for a walled-off app, with users able to play only BBC podcasts and audio. Others want non-BBC audio accessible on the platform – as one insider put it, BBC Sounds could be "a Spotify for podcasts".
Users would be able to stream all their favourite podcasts – everything from the BBC's Desert Island Discs to the New York Times' The Daily, to the wildly successful comedy podcast My Dad Wrote a Porno – all from the one BBC smartphone app.

When approached for comment about staff concerns about the proposals for non-BBC content within the app ahead of the release, a BBC spokesperson said: "We will have more to say on this in the near future, but everything we are doing is about enhancing our offer to the public, not diminishing it."
As resources were steadily tipped into the project over the last few months – top executives took on extra work, with the broadcaster needing more staff to help with the day-to-day workload – there were consultative meetings with younger employees. The senior executives wanted to find out how they could make sure BBC Sounds could focus on ways to get young people interested in BBC audio.
"Its aim is to keep all the people who use [the BBC Radio iPlayer], that is, the over-40s, and in two quarters' time start to entice young people," said a source. That's when the ideas for non-BBC content started to enter the picture.
For example, in the first version of the app, there's a function that looks and feels like something that could be found on Spotify. It's a "New Music" playlist, which contains mixes of newly released songs described as "Chart hits and underground bubblers".
Another idea has been to bring in "bespoke podcasts", where the BBC audio team would commission non-BBC producers to make new podcasts to feature on the app.
It's an idea welcomed by the UK podcast industry. Matt Hill, director of podcast company Rethink Audio, said commissioning non-BBC podcasters would be a great development, but warned about keeping it a closed platform.
"Creating content with podcasters is great for a broadcaster to do," Hill told BuzzFeed News. "The nature of broadcasting is that it's a top-down process. You need the podcast community to thrive and allow new talent through from the bottom as well.
"If a show gets puts behind the walled garden of a BBC app, it creates more of a discovery problem than we've already seen in the industry."
The BBC creeping into new areas of audio comes as Google announced its reentry into podcasting last month. The web giant released a standalone podcast app for Android devices, getting back into a space currently dominated by the likes of Apple – whose podcast app comes pre-installed on iPhones – and Spotify.
But the BBC dismissed suggestions that BBC Sounds represented a threat to the main players in podcasting.
"The notion that an organisation the size of the BBC could smother Apple or Spotify is a profound misunderstanding of the scale of the challenge presented by streaming services," a BBC spokesperson said.
"No one has suggested BBC iPlayer Radio has done that. People should judge us on what we do, rather than on speculation."
Hill said an open-platform BBC audio app would actually be good news for independent podcast creators because they'd be able to compete and be discovered on a more equal footing.

"It's not beyond the BBC to create an app, like Apple, which doesn't endorse every podcast that goes through it," he said.
"Instead, it's a beautifully designed piece of software that allows you to put in whatever streams you like – prominently display the BBC content, of course – and create a platform where they can fight on the same device, like how BBC radio fights against others on radio."