1.
Are you ready for this? OK, well you may have forgotten, the week started with Labor refusing to sign up to Peter Dutton's citizenship changes, which include tough new English tests for new Aussies.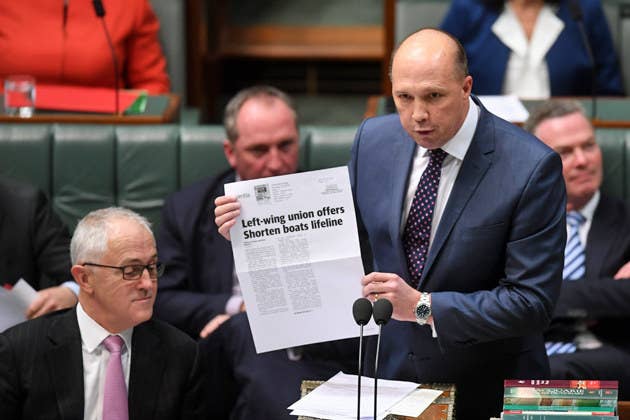 2.
Australia's first Muslim cricketer - who is very handy coming in batting at number three tbh - was not having it.
3.
At least one Labor MP came up with a sledge of Dutton worthy of the Aussie cricketers.
4.
The Project's Carrie Bickmore was absolutely not having Labor's excuses for voting against an amendment to abolish the tampon tax.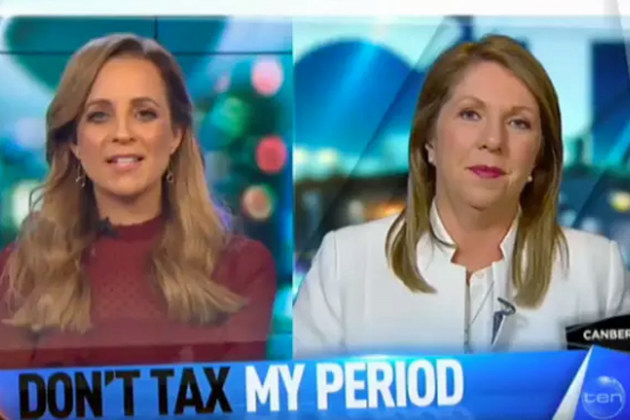 5.
Now you might not know this bloke with the arms, but let me explain why he's on this list. Meet the CFMEU's John Setka.
6.
It led to minister after minister shouting at Labor leader Bill Shorten to distance the ALP from Setka's CFMEU and not take any more donations. Like just look at Barnaby Joyce shouting.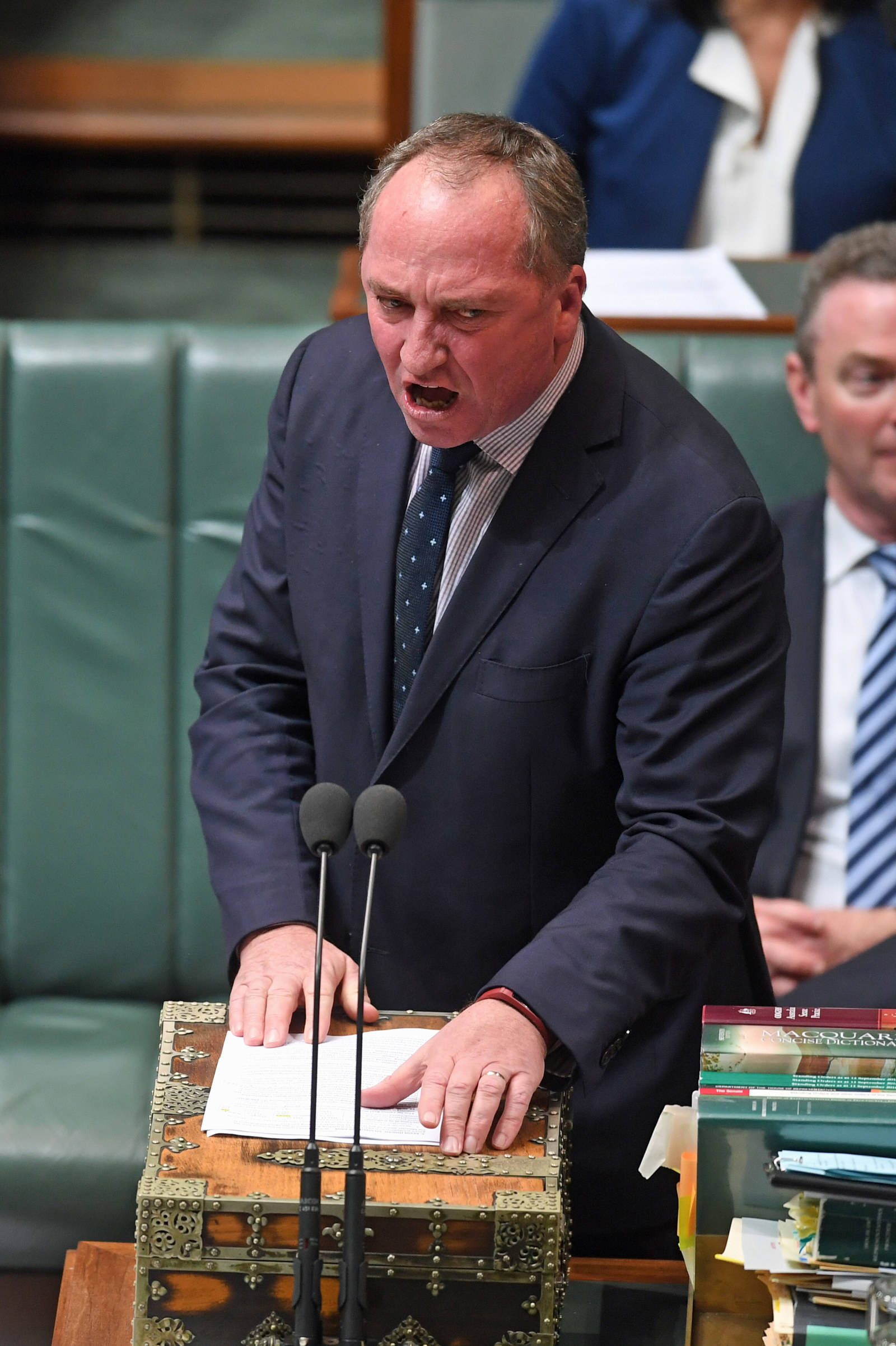 7.
Back in the Senate, Labor's Penny Wong dropped the MF hammer on Liberal National senator Ian Macdonald who just wouldn't stop interrupting her.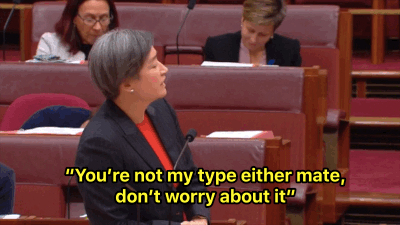 8.
Roguish Liberal National MP George Christensen crossed the floor to vote against the government on penalty rates, which was a little bit spicy.
9.
Independent senator Derryn Hinch set the media into a tizzy when he suggested there was a One Nation "bombshell about to drop" on Tuesday.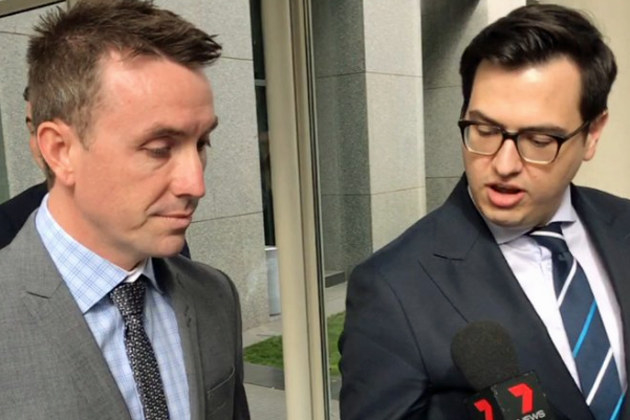 10.
Staying on One Nation for a moment: During the education debate, senator Malcolm Roberts suggested he didn't want "boys in particular" sitting around in classrooms.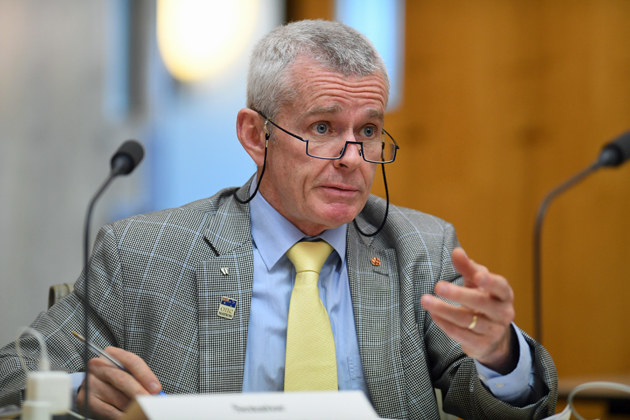 11.
In response to Pauline Hanson's comments about children with autism, Labor MP Emma Husar spoke about her child with autism and everyone had something in their eye.
12.
Green Party senator Larissa Waters became the first person in history to breastfeed while addressing the Australian parliament.
13.
And Greens leader Richard Di Natale introduced the newest member of his party to the parliament.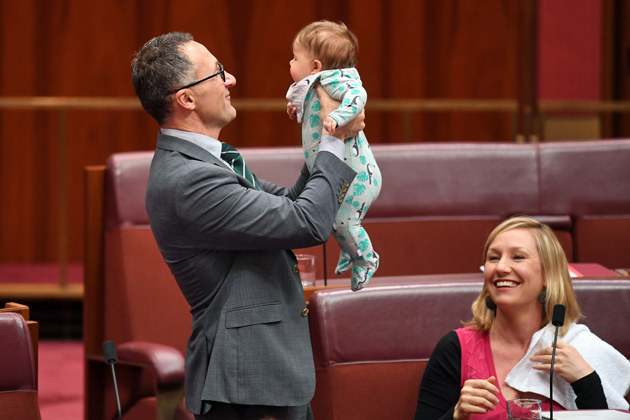 14.
Of course, Waters got some choice feedback.
15.
Remember Christensen, well he had a week. The Queensland MP dedicated part of a speech to praising controversial Philippines president Rodrigo Duterte.
16.
In among all the craziness, new Family First senator Lucy Gichuhi gave her maiden speech, speaking about her incredible journey from a village in Kenya, to Perth, to the Senate.
17.
The big news of the week was education minister Simon Birmingham stitching together an agreement with the crossbench to pass a new education funding model, coyly dubbed "Gonski 2.0".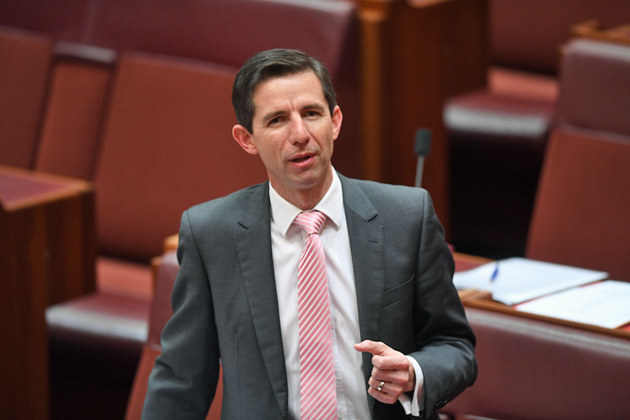 18.
After spending weeks courting The Greens to support the policy, Birmingham turned his back and got the votes from others in the Senate.
19.
Pretty much.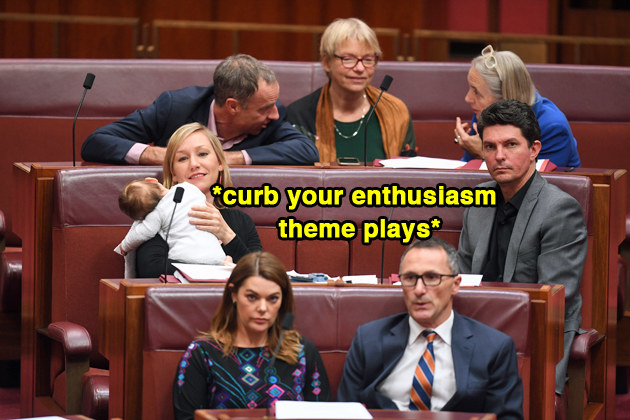 20.
There was even HUGE news on Friday. The three senior ministers, dubbed the "Yarra Three", apologised to Victoria's highest court to avoid possible contempt of court charges.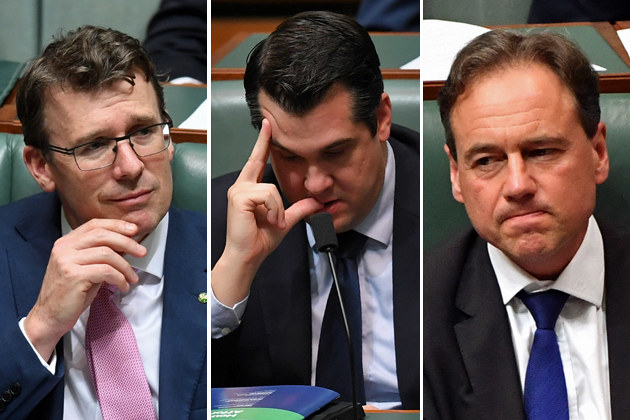 21.
Expenses information was released and for some highly unusual reason the deputy prime minister was buying children's books on the taxpayer's dime.
22.
We also learnt that from July 1 politicians will be getting both a tax cut AND a new pay rise.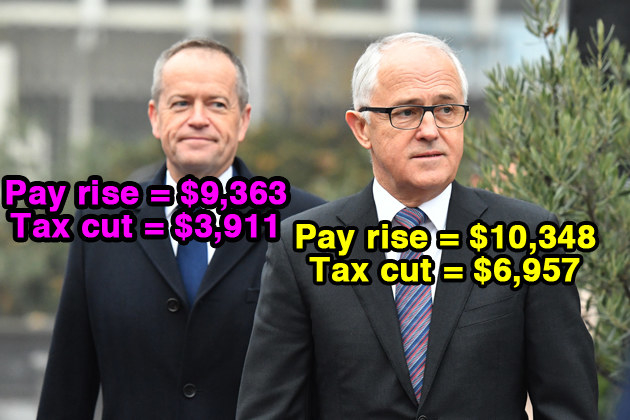 23.
But lo! From the skies, sweet justice was brought to politicians with a murky fog which grounded all flights out of Canberra.
24.
Oof. What a week. Now for for the long winter break. At least we have new Game of Thrones to look forward to.