Triple J Disqualify Taylor Swift From Hottest 100
"... people just wanted to prod some 'hipsters' for the lulz."
Triple J has disqualified Taylor Swift's "Shake It Off" from its Hottest 100 countdown, blaming BuzzFeed and efforts from voters rallying around the #Tay4Hottest100 campaign.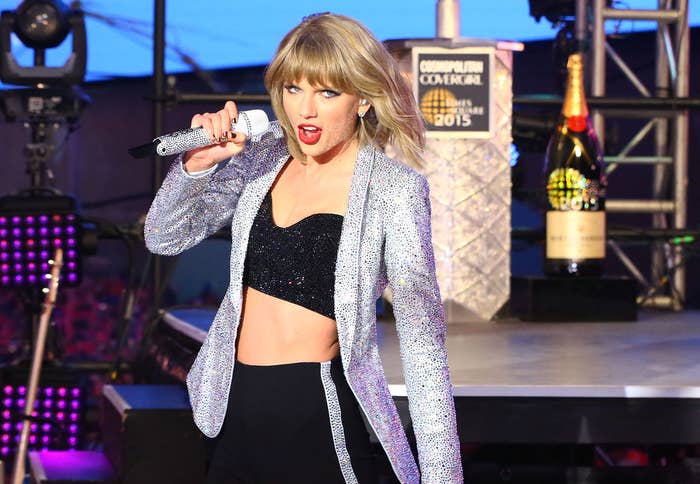 Triple J host Lewi McKirdy addressed the issue at the start of the radio station's annual Hottest 100 countdown on Australia Day, announcing that Taylor Swift had been disqualified for "a number of reasons".
"She's out for a whole range of reasons. All of them are at a website that we've set up. If you want to go there... it's call triplejfeed.com."
Triple J also tweeted the website link with a parody of a BuzzFeed headline.
In response, Triple J posted a screenshot of the parody website to Instagram, which appeared to blame BuzzFeed as its first reason.
Screenshots of the website were also sent to some news organisations.
"It became pretty clear, pretty quick that a lot of people just wanted to prod some 'hipsters' for the lulz," Triple J wrote according to News.com.au.
"The Triple J Hottest 100 is also a great launch pad for up and coming artists and if they missed out on a place because of a Taylor Swift internet campaign then that would be a "sh**ty, sh**ty tragedy."
"(Buzzfeed's) #tay4hottest100 campaign bought Tay a one-way ticket to Bansville."
Former Triple J hosts flooded Twitter to express their views on the disqualification.
BuzzFeed News has made repeated efforts to contact Triple J. All calls have been ignored.