Triple J regularly likes to tout the Hottest 100 as the "world's biggest music poll". Well, how does it explain the glaring absence of Taylor Swift's "Shake It Off" from this year's shortlist??!!
A Triple J employee told BuzzFeed only songs played on the radio station throughout 2014 can make the shortlist... which then suggests, WHY WASN'T SHAKE IT OFF PLAYED ON TRIPLE J THIS YEAR?!
Twitter user Joe McKenzie took the issue to the top and he was rebuffed by the ABC's Managing Director. Scandal.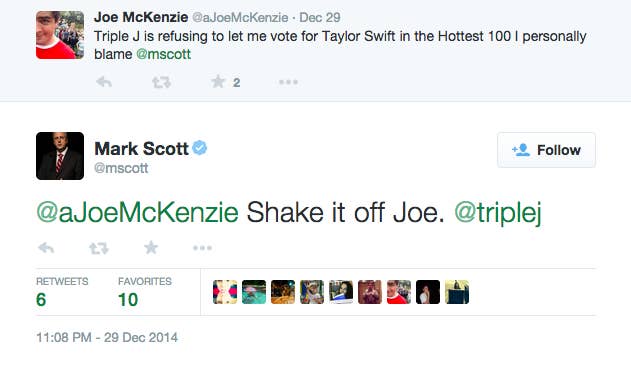 But this can be fixed. Step 1: Click Add Track when voting.

Step 2: Correct the historical record.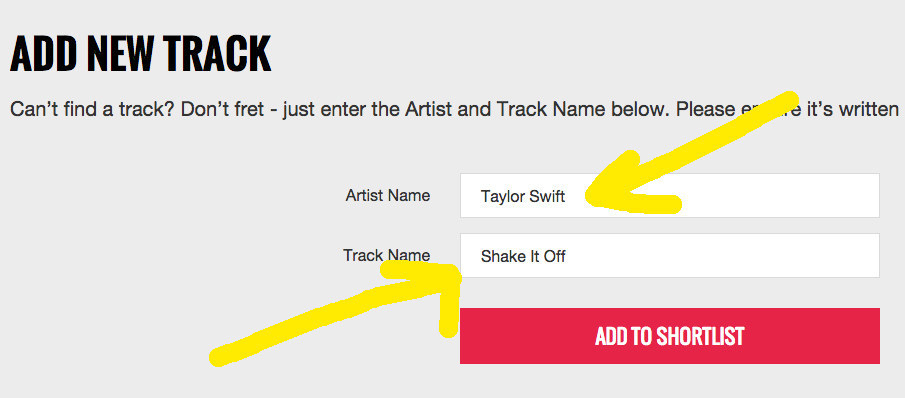 Or you could simply do what Instagrammer Eliza Day has done and go full Tay.
Let's teach those music snobs a lesson. Get around #Tay4Hottest100.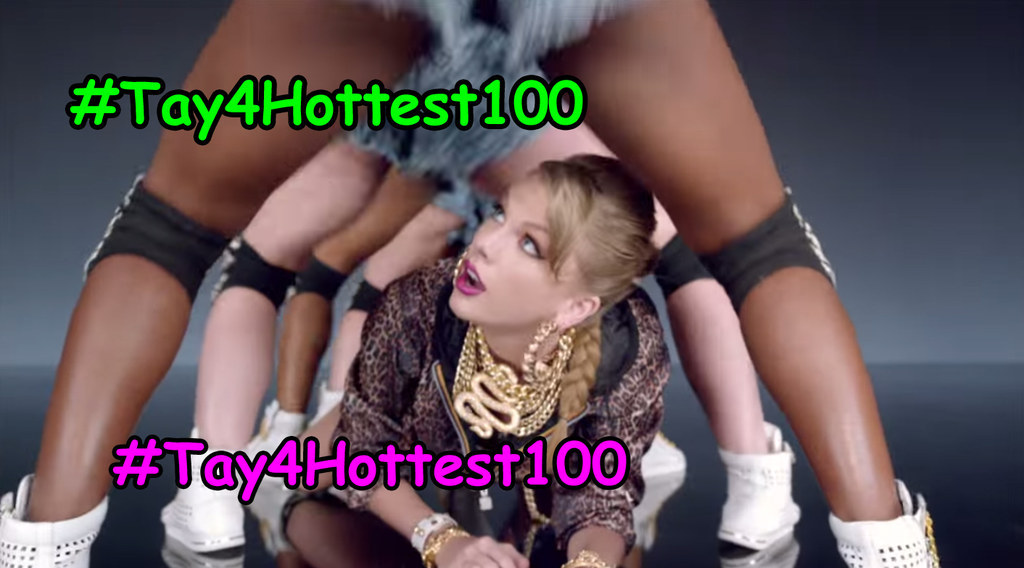 UPDATE 14/01/15: Betting agency Sportsbet has now opened odds for Taylor Swift's "Shake It Off". IT'S HAPPENING.