Local Swimmer Killed By Shark At Byron Bay
The man believed to be in his 50s was attacked at the popular beach on Tuesday morning.
A man believed to be in his 50s was killed today after being bitten by a shark at Byron Bay, New South Wales – the second fatal shark attack in Australian waters this year. UPDATE 1400AEST: Local police have held a press conference to inform the media the man in his 50s has been identified. The first chopper photos appear to show a large shark hovering in the area of the attack.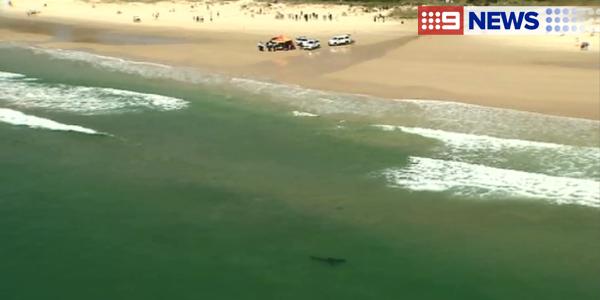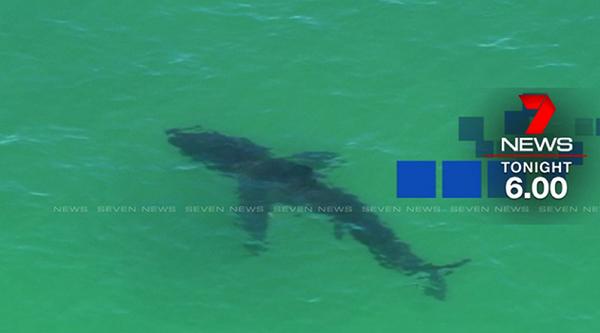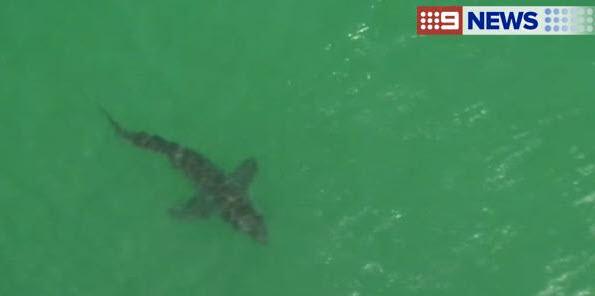 The location of the attack is near Main Beach which is the most popular swimming location for tourists to Byron Bay. Byron Bay Shire Council told locals via Facebook that all beaches in the area would be closed for the next 24 hours to deal with the shark. A man has died after a suspected fatal shark attack at Byron Bay today.At 10.45am (Tuesday 9 September 2014), police and paramedics were called to Main Beach after reports of a shark attack.A man, believed to be aged in his 40s, was in the water when he was bitten on the right leg by what is believed to be a shark.He was seen floating in shallow water, close to the shore line, and dragged onto the beach. An ambulance was called and he was pronounced dead a short time later.Inquiries into the identity of the deceased, and what he was doing in the water at the time of the incident, are continuing. A report is being prepared for the Coroner.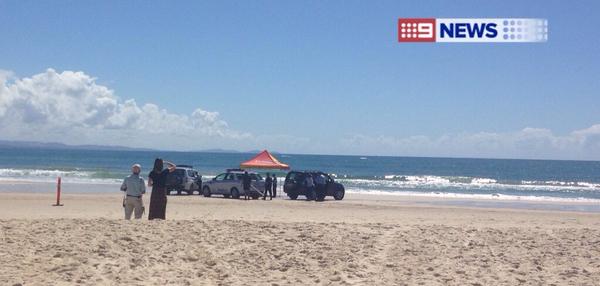 Lifesavers have closed Byron Bay's beaches for the next 24 hours...
Local police officers are attending Byron Bay's Main Beach, to speak to people and work to identify the man.
The attack comes after a 63-year-old woman was killed by a shark on the New South Wales south coast earlier this year.