In the face of the uplifting marriage equality news out of the U.S., Tony Abbott has brushed the whole thing off and emphasised again he is still very much against marriage equality.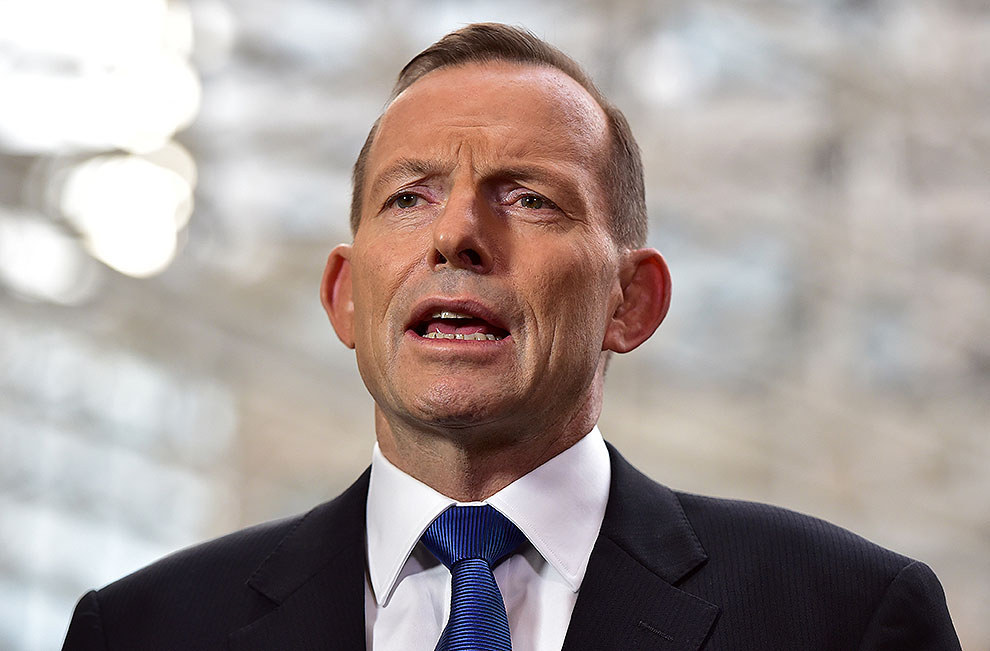 "Look I note the US Supreme Court decision," said Abbott to reporters on the side of his party's federal council meeting on Saturday.
"I haven't had a chance to study it but, look, what happens in the United States is obviously a matter for the United States... as for our own country, obviously, there is a community debate going on."
"I have views on this subject which are pretty well known and they haven't changed."
Well, in true passive aggressive-style, people on the internet responded by giving the prime minister the Facebook rainbow treatment.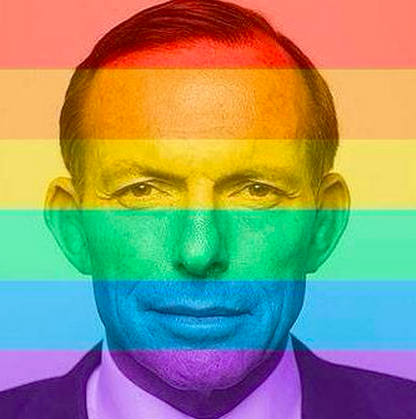 It was painted all across his face.
Even his delightful Speedo shots became even more resplendent in technicolor.
Some people took it a little far and photoshopped a pollie-on-pollie pash profile pic.
Don't forget those flag-heavy Abbott press conferences which were given an aggressively fabulous makeover.
No matter how hard he tried the staunchly Catholic leader was being bathed in gay pride.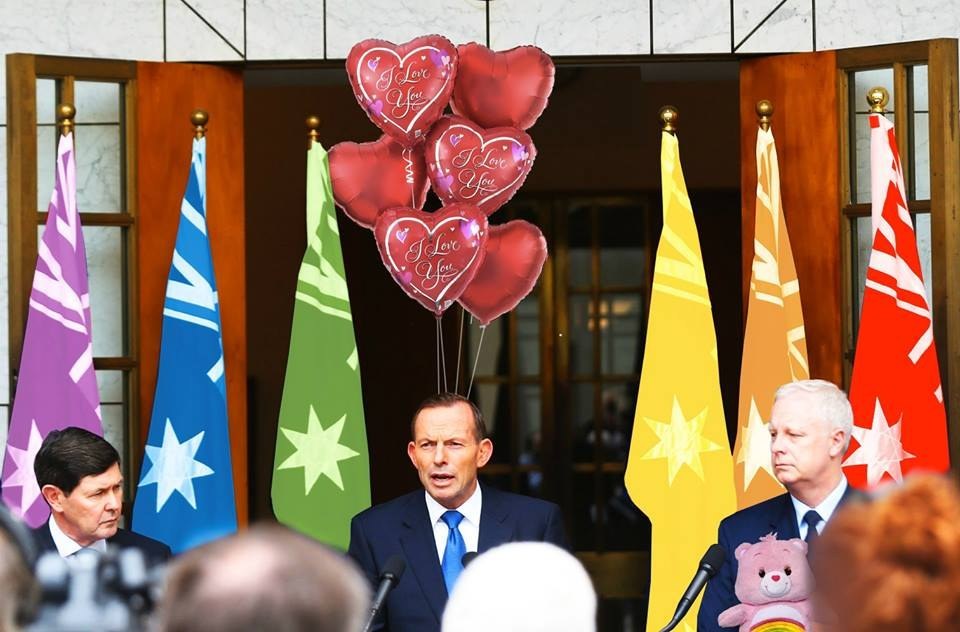 His colleagues, Christopher Pyne and Malcolm Turnbull have said this weekend that they'd like a marriage equality Liberal party decision this year. Well maybe they should be lobbying their party leader, Rainbow Tone.