Everyone loves some hot chips at lunch. Everyone. Well now, evidence has emerged that Australia's hard working politicians also love some salty, fried potato during their midday break.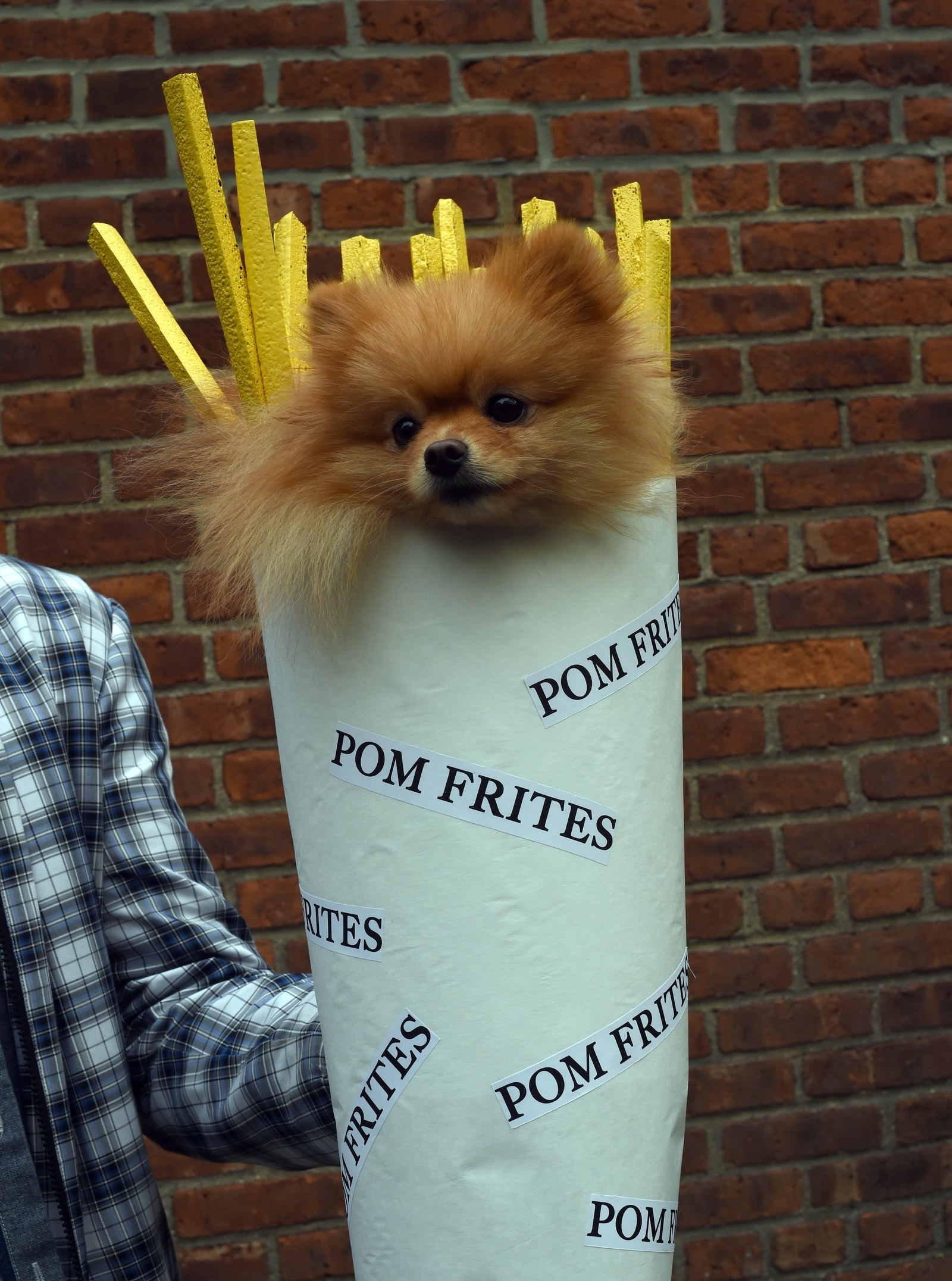 BuzzFeed News has been shown an email that was sent around to all MPs today about the dining room fryers being broken and apologising that "some... favourites (such as chips) could not be provided".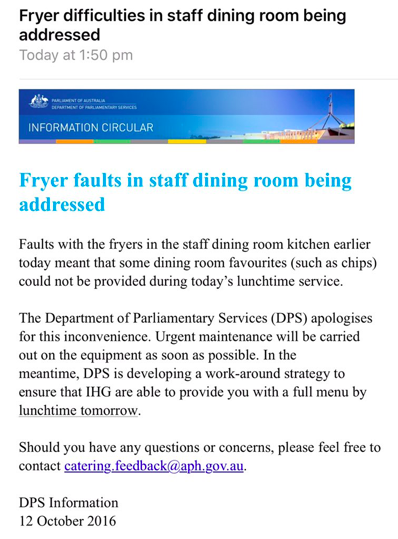 That's right, Australia's politicians will be back to eating their "favourite" chippies by midday tomorrow. The Chip Emergency will soon be over.