Payne became the first female jockey to win Australia's top horserace, and she let it rip against the haters.
"It's such a chauvinistic sport, I know some of the owners were keen to kick me off... I want to say to everyone else, get stuffed, because women can do anything and we can beat the world," she said.
Jockey Glen Boss, who has won the Melbourne Cup three times, responded to the interview in Thursday's Daily Telegraph and said Payne may have "a bee in her bonnet".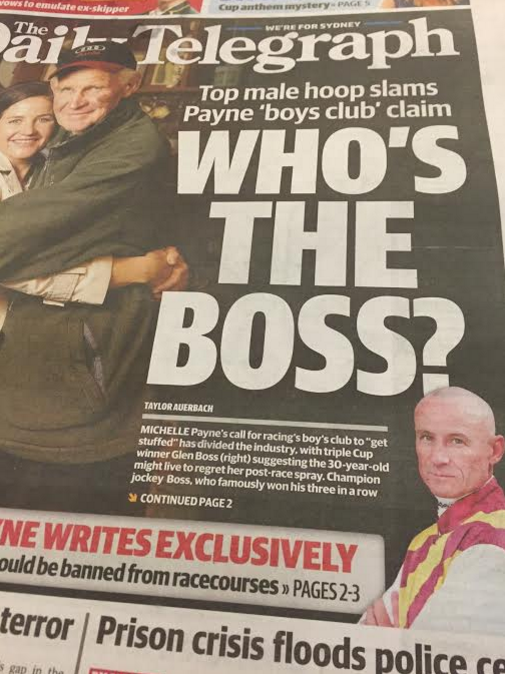 "(In the emotion of the moment) a lot of things are said and done and probably she'll reflect on it in a couple of days and say 'maybe I could have handled it better', maybe not," he said.
"It's fair to say it will be a male-dominated sport, that's the way it's been for a long time and the sooner people their heads around that the better."
But the front page story angered Boss, who went on Twitter to claim he was taken out of context, calling the journalist a "F@&$ Dog". The tweets have now been deleted.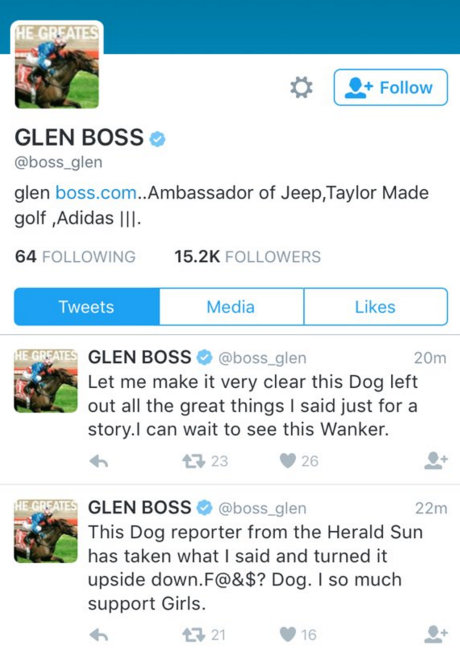 It's all a bit messy because Boss tweeted yesterday that he was delighted to see Payne win the actual race.
Other female jockeys have come out in support of Michelle Payne and her comments about the industry. Michelle Payne has not responded to Boss, probably off celebrating her historic win with Australian racing's most sought-after prizes. Like this...
Looks like there are no comments yet.
Be the first to comment!