Sky News And Downing Street Met On Friday To Talk About Their Long-Running Beef
"They have a paranoid, BBC-first mindset and it's almost like a siege mentality of anything critical of Brexit," a source at the news channel told BuzzFeed News.
by
,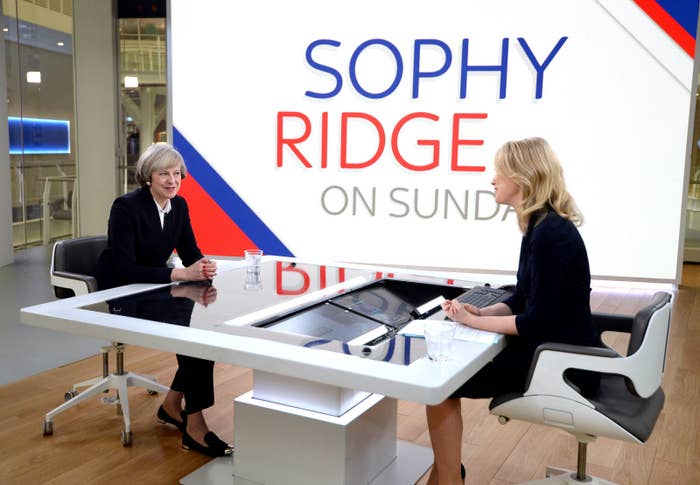 Senior editors from Sky News met with Theresa May's communications chief on Friday to discuss what sources have described as a worsening relationship between the news channel and Downing Street.
Two sources told BuzzFeed News that Number 10 director of communications Robbie Gibb agreed to meet Sky's head of newsgathering, Jonathan Levy, and its new head of politics, Dan Williams, in a bid to resolve simmering disagreements over the channel's access to the prime minister as well as its Brexit coverage.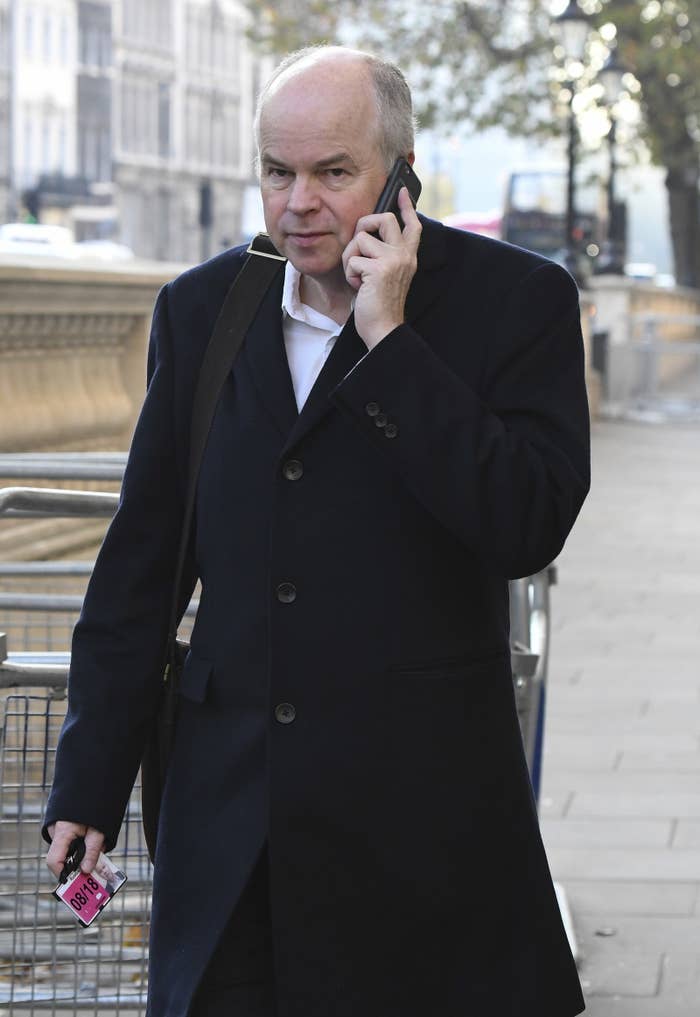 Insiders from both camps described to BuzzFeed News how a string of incidents and differences in approach have stirred up "bad blood" between Sky News and the prime minister's communications team, headed up by Gibb — a well-connected former journalist with deep personal ties to the BBC.

"We know we're in the 'Robbie-era' now" said a Sky source. "They have a paranoid, BBC-first mindset and it's almost like a siege mentality of anything critical of Brexit."

From its marquee Sophy Ridge on Sunday show to its daily political programming, Sky's reporters and producers have noticed that senior politicians have been increasingly unwilling to come onto the channel.

Journalists at the channel also complain that they rarely get called on to ask a question at the PM's press conferences.
In July, Beth Rigby, now Sky's deputy political editor, tweeted that it had been five months since she was last called by May to ask a question.
On the Downing Street side, May's staff have been privately griping about Sky's coverage for some time, with senior figures feeling the channel's political reporting, led by political editor Faisal Islam, has a negative slant against Brexit.
And considering the smaller relative size of the Sky audience compared to other broadcasters', sources close to the prime minister have said they're more focused on shaping the coverage on the BBC.
A Number 10 insider dismissed the complaints about access to the PM, unapologetically pointing to its criteria when considering TV opportunities: "What will be taken into consideration going forward is the audience and reach of the interview and the attitudes of the interviewer and the channel to impartiality."
Sky News declined to comment about the meeting, or the channel's relationship with the prime minister's communications team.

Sources say the tensions originated last year, with two incidents in particular being repeatedly raised. At the beginning of 2017, Downing Street was left fuming after Sky host Sophy Ridge seemingly caught the prime minister off guard by asking her about what she thought about Donald Trump's Access Hollywood tape. It prompted such an angry response from May's staff that it's still known as "the pussy-grabbing interview" at Sky News.
Months later, in the second clash, Conservative HQ apparently froze Sky News out of the party's election campaign after Rigby broke a story about Boris Johnson being sidelined.

According to Sky News insiders, the situation has deteriorated further since the appointment of Gibb in July last year, shortly after May's calamitous snap election gamble. He had been at the BBC for 23 years, and has been integral to crafting May's message on Brexit since moving to Downing Street.
"He has told us in the past, well, you're against us because you're not doing any of the positive Brexit stories," the Sky source said. "We're like, 'Show us where they are!'"
This tension over Sky's Brexit coverage was on display during May's recent trip to Africa. In Cape Town, South Africa, political reporter Lewis Goodall asked Theresa May about whether hypothetically she'd vote for Brexit now, considering the options on offer.
A short clip of the exchange went viral on Twitter, giving ammo to those who believe the prime minister is not committed to Brexit, further frustrating Downing Street.
Two days later, in Nairobi, Goodall put to the prime minister another question about her personal feelings about Brexit. This time, May mocked him during her answer: "Lewis, I'm tempted to say, if you know the answer I'm going to give to your question, why are you asking the question?"

Another Sky source defended the channel's Brexit coverage. "We feel considerably less restricted than the BBC about reporting Brexit. The BBC's problems about that are understandable, with its guidelines.

"We have more freedom to call a spade a spade."