Meet the Liberal party's Member for Cowan, Luke Simpkins (the man looking adoringly at the PM).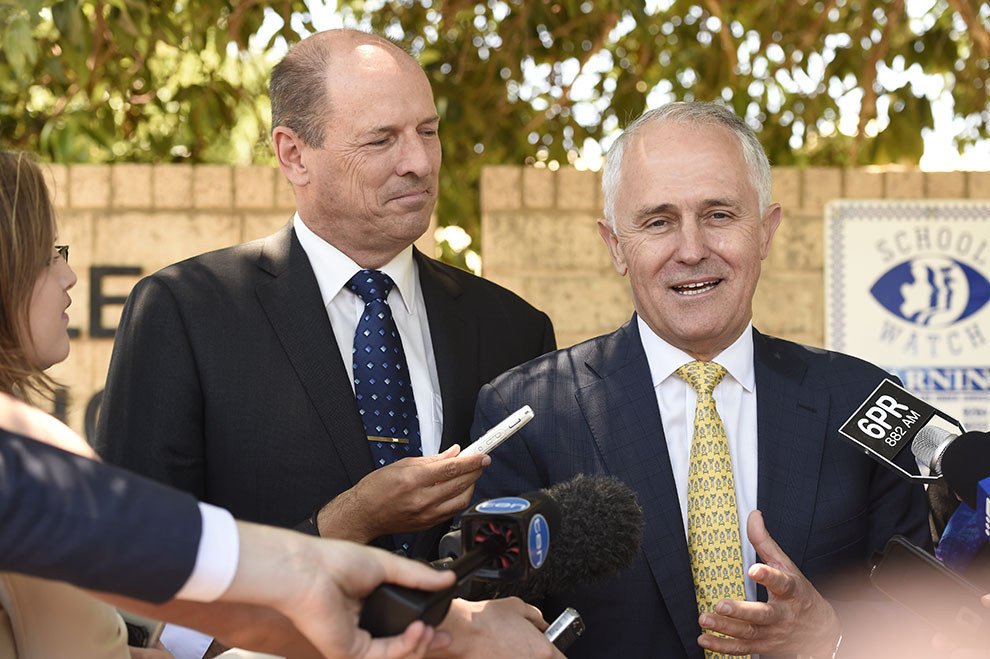 Well if you head over to Simpkins' swish website, there's something not totally complete about the Media page.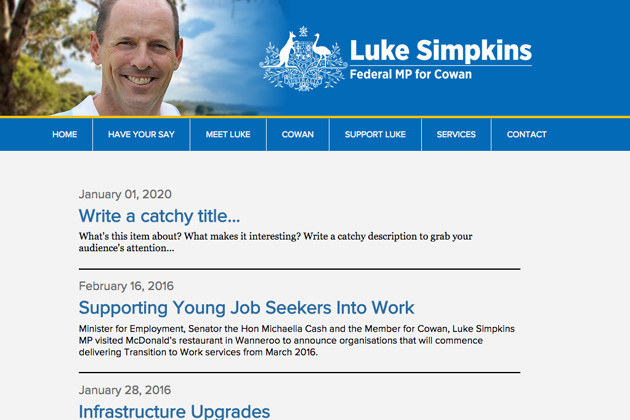 That's right! Though these tips for some ~engaging~ content are very good.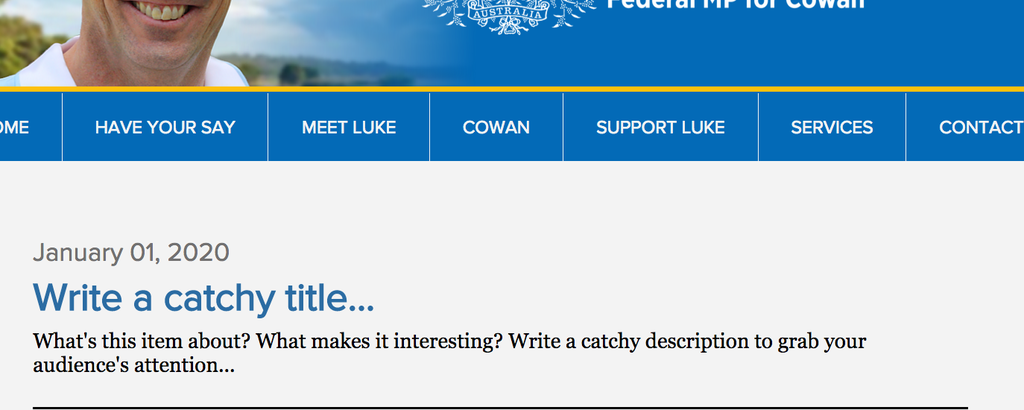 Remember.
1. Write a catchy title.
2. What's this item about?
3. What makes it interesting?
4. Write a catchy description to grab your audience's attention.
5. Preferably send your media release in the future - January 1, 2020.
After last week's SNAFU involving a fake family history, it's starting to feel like this whole election preparation was a little half-baked.