When Labor leader Bill Shorten asked people to put up their hand if they knew someone who had committed suicide or attempted, a silence fell over the Brisbane Broncos Leagues Club. Then a second later, nearly everyone raised their hands.
It was the opening question of the Sky News people's forum in Brisbane and Shorten had been asked about youth suicide. When nearly everyone raised their hands, people around the room gasped and muttered, "wow".
The images sum up the true scale of the suicide crisis facing Australia, with Lifeline Australia calling it a "national emergency".
Seven people take their own lives in Australia every day.
Labor leader Bill Shorten has promised if elected to set up 12 trial sites to help people suffering with mental illness. Six would be in the cities, four in regional areas and two in remote places. They would support the local hospitals with a focus on treating people with acute mental health problems.
It's not the first time that Shorten has conducted the experiment. In a town hall on the New South Wales coast last month, he asked the same question and nearly everyone in the room put up their hands - including he and his wife Chloe.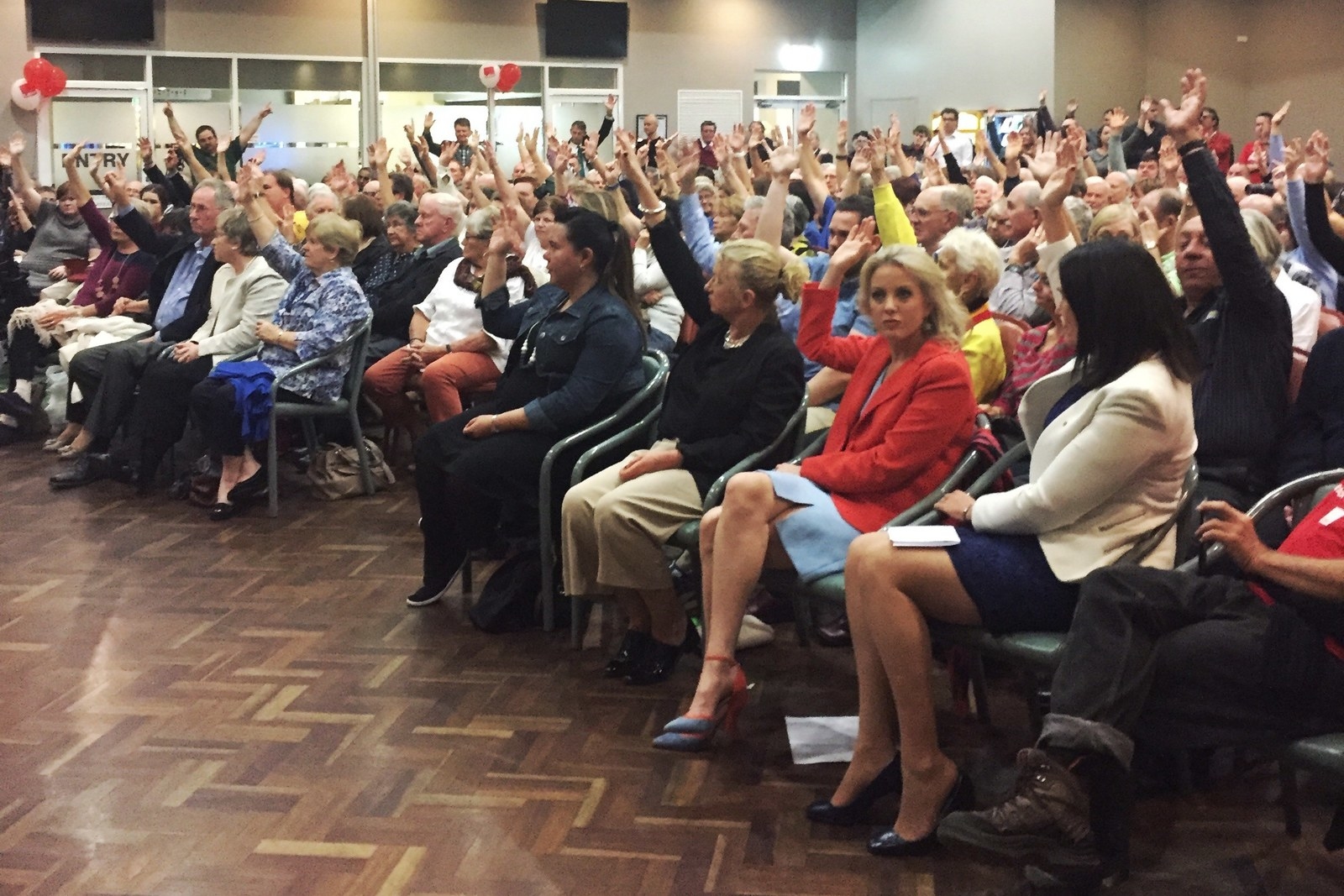 Looks like there are no comments yet.
Be the first to comment!