You've probably noticed that every time you look at the election campaign, Bill Shorten is out running.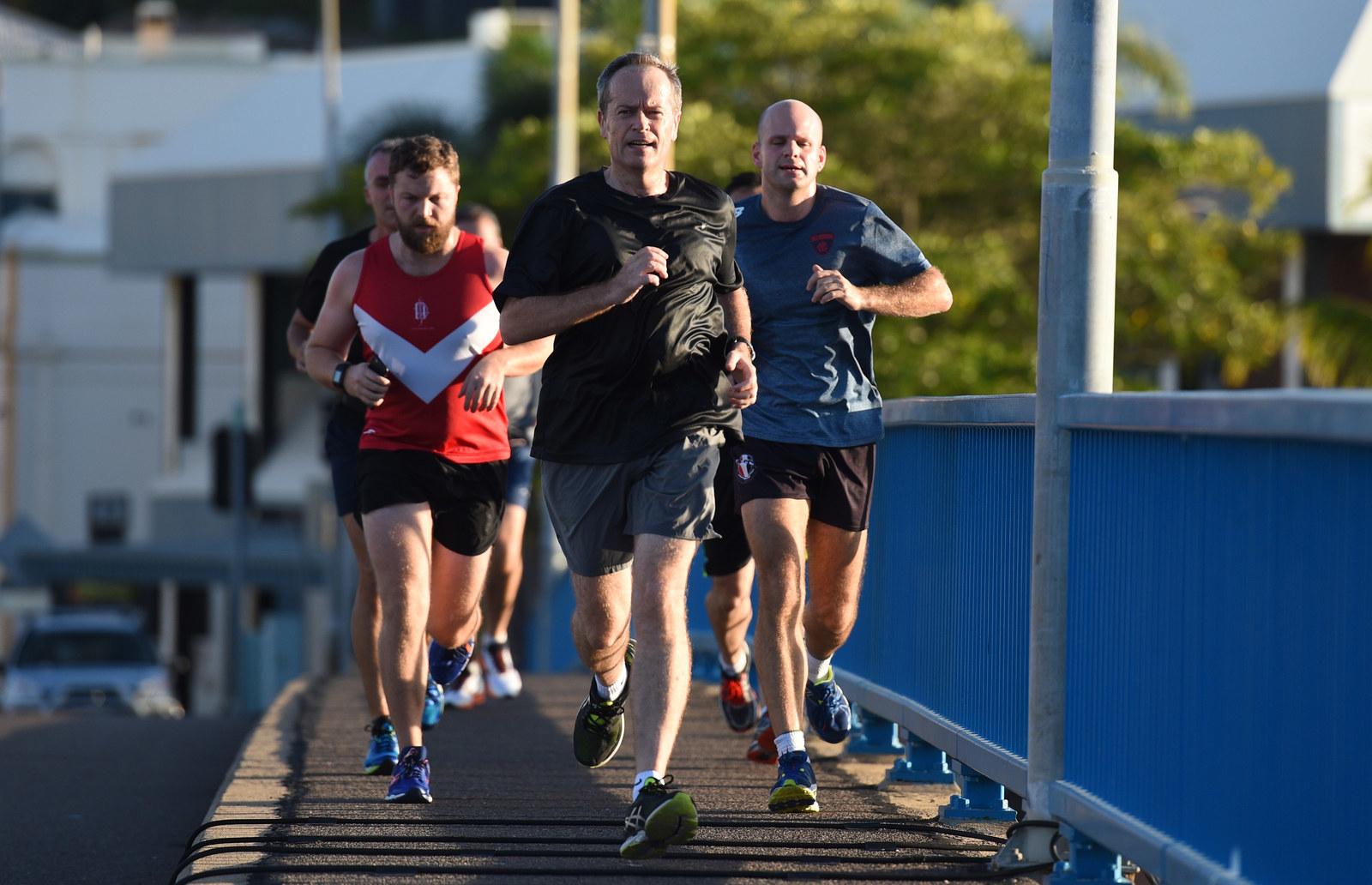 Dressed in a black t-shirt, the alternative prime minister goes out running every single morning with his aides and supporters, sending a strong statement that he is ready to *ahem* run the country.
And Shorten is a running convert. It's been reported that Shorten had an epiphany last year and took up running to get fit for the election campaign.
But when BuzzFeed News found out how far he'd run in the last few months, well, it was quite unbelievable.
"He's run 830 kilometres since February," said a senior Shorten adviser.
WHAT?@!?#@?@!##
"Yeah, he runs every morning. He's lost 11 kilos since last year."
To clarify ... it means he's almost covered the distance from Sydney to Melbourne in 18 weeks, which means he's running an average of 6.5 kilometres every single day (while also spending all day on the campaign trail).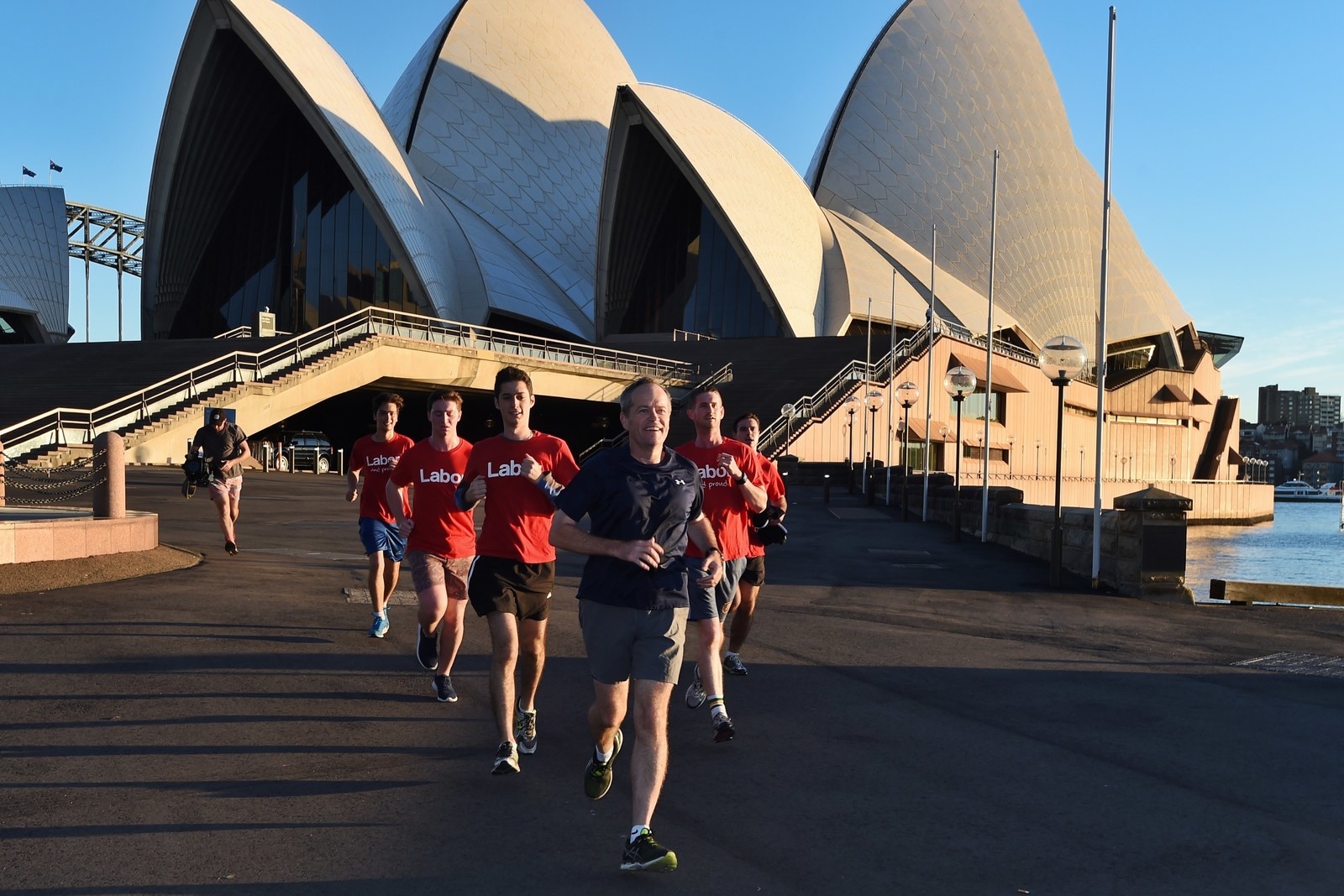 When it comes to his running accompaniments, Shorten's adviser said he used to run with the app Strava which records progress with time alerts and GPS tracking. It's kind of like a Facebook for running, with people able to look at all your runs. But not anymore.
Shorten doesn't listen to podcasts or music either, preferring to listen to things around him.
Of course Shorten's not the only running politician: foreign minister Julie Bishop is famous for her morning runs, while Labor MP Andrew Leigh ran a half marathon in 83 minutes last month.
So look, you might not vote for him, but if you've ever wanted to get fit, you can appreciate just how committed Shorten's effort pounding the pavement has been so far.