Treasurer Scott Morrison and finance minister Mathias Cormann have used the Coalition's release of its costings to announce a last-minute $2.3 billion crackdown on people who receive welfare.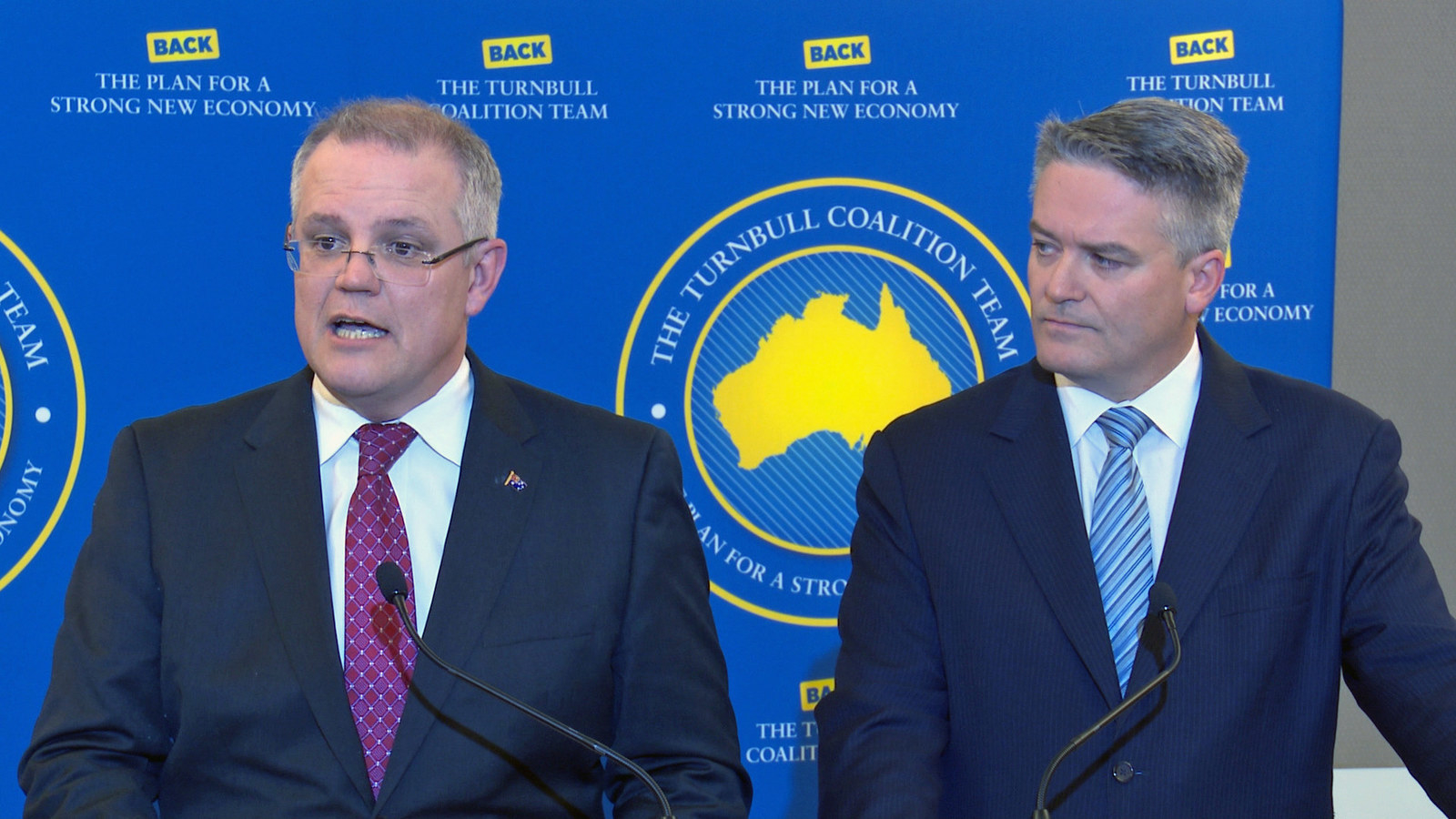 With just three days before the election, the government announced it would find "savings" over the next four years by targeting welfare fraud and pensioners who have been overpaid.
"We are not weakening the system, we are strengthening it ... ensuring that the system doesn't have the leakage and the waste and the overpayments or the abuse of the system, which at the end of the day cost Australian taxpayers," said Morrison.
The government released just four sentences to explain its welfare crackdown plan - three if you don't count the last one, which is spin.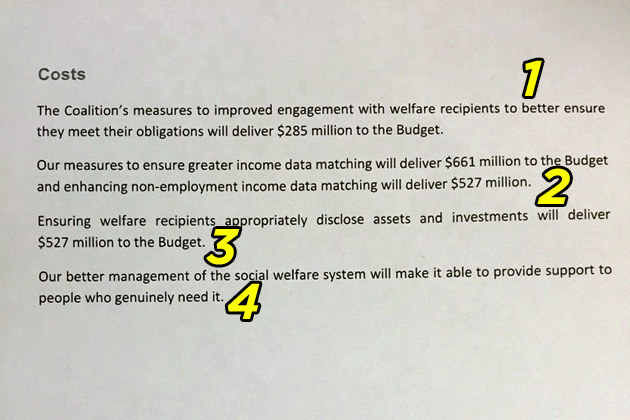 Page 12 of the Coalition's costings document suggests that the government will spend $60 million this year on the crackdown, reaping a massive $2.3 billion over the next four years.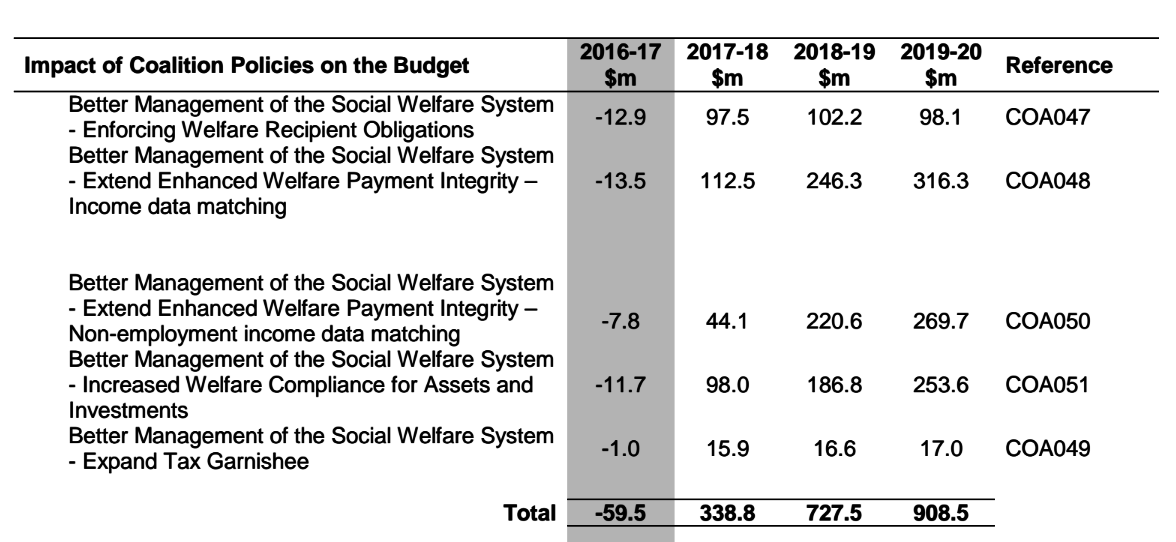 Labor's treasury spokesman Chris Bowen said he was sceptical about the figures and worried about how many people it would hit.
"Obviously, we would need to know exactly how many people would be affected and how it is different to the $5.7 billion in savings announced since the 2015/16 budget from better compliance," he said.