Bill Shorten Promises To Lower Voting Age To 16
If they can fight, they can vote.
BuzzFeed News understands the federal Labor party would give 16-year-olds the right to vote if elected next year.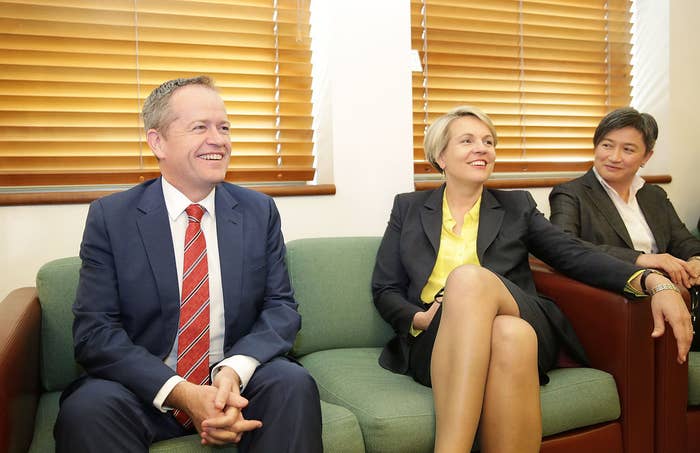 Opposition leader Bill Shorten is to announce that his party is ready to introduce legislation that would lower the legal voting age from 18, giving 16 and 17-year-olds the vote.
BuzzFeed News obtained a copy of the speech Shorten planned to give to the Young Labor conference on Saturday.
"Young Australians like you deserve the right to shape the laws and policies that shape your lives," read the speech.
BuzzFeed News understands that lowering the voting age would not require changing the constitution, it would simply need new legislation brought on by the next parliament.
Shorten will argue that more than 17,000 Australians aged 16 or 17 are already forking out $41 million every year in income tax and are able to enlist in the army... so why shouldn't they get the vote?
"I believe young people want to be involved in decision-making processes - and should be offered the opportunity to do so, within our existing political structure," reads the speech.
""The reasons that many people give against supporting lowering the age of voting are the same reasons given by people who didn't want to broaden the franchise to women, ethnic minorities and those under 21," said Dastyari.
BuzzFeed News asked if 16 and 17-year-olds should be given an optional vote instead of the compulsory vote and he was very clear.
"I would be concerned that a two tiered system would send the wrong message."
The party is ready to kickstart debate around controversial issues after poll numbers suggest new prime minister Malcolm Turnbull has sunk Bill Shorten's popularity.