Here's What Happened When A Liberal Donor's Business Got Caught Dumping People's Private Information
Russo won a $600 million contract to do the work in 2015.
Last year thousands of unemployed people's confidential data, including banking records, was found discarded in an unlocked dumpster on a Melbourne street corner.`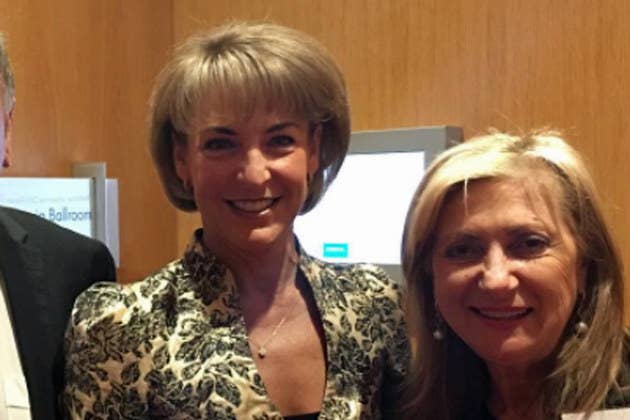 According to the Herald Sun, in May a contractor had stumbled upon the open dumpster outside the recently closed Melbourne office belonging to self-dubbed "job queen" and Liberal donor Sarina Russo.
The open dumpster was overflowing with thousands of jobseekers' confidential files which, according to the report, included, "bank details, phone numbers, home addresses, employment histories and education records".
It was outside the government-contracted agency of Queensland businesswoman Sarina Russo, who in recent weeks has been thrust into the limelight for her cosy relationship with the most senior members of the federal government.
Sussan Ley was forced to resign when it emerged she'd been flouting the generous politicians' expenses system, including charging the taxpayer for attending Russo's opulent NYE parties.

BuzzFeed News has also reported on Russo's personal access to the prime minister and senior government ministers, and the eye-watering $600 million contract she won in 2015, which led to her expanding from 25 Australian offices to 95 in the space of 90 days.
At the time of the dumpster incident, employment minister Michaelia Cash (pictured above on Russo's personal Instagram account) announced her department would launch an investigation into how the confidential data had found its way onto the footpath.
Responding to a request from BuzzFeed News about the results of the departmental "investigation", a spokesperson said the matter was now resolved, with the blunder blamed on "human error".
"The department determined that it was an incident caused by human error during an office relocation," read a statement. "Sarina Russo Job Access (Australia) Pty Ltd has been required to put in place additional processes and procedures to ensure the safeguarding of job seeker records when the organisation relocates offices."
Russo has gone to ground in recent days. Her spokesperson has refused to answer the phone or respond to repeated questions about whether someone was punished or fired over the dumpster incident, and what "processes and procedures" have been put in place to stop it happening again.