A professional "kangaroo wrangler", Rob Smith, told ABC Open dry conditions meant all native animals have been struggling to find water.
"This guy obviously found a watering can with a bit of water in the bottom of it and he's decided to poke his head in there," he said.
"It all went a bit pear shaped for him."
Smith and one of his mates tied a rope to the can and tried to help it off the roo's head.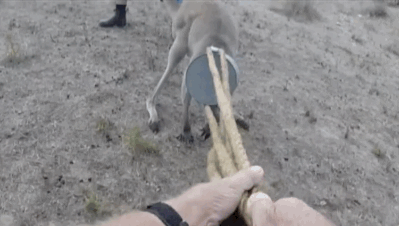 And they kept failing :(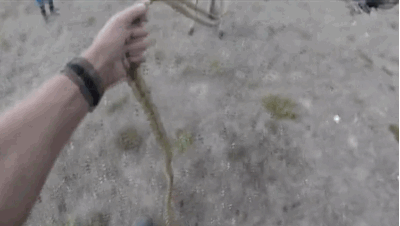 Finally after more than half an hour the men used some tin snips to split the can and FREE THE ROO!!!!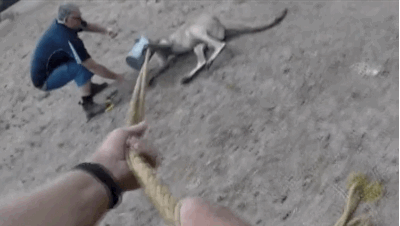 Smith said he hopped away with no injuries.
The lesson of this Australian tale: when you need a drink, DON'T. PUT. YOUR. HEAD. IN. THE. CAN.