The backbench MP who approved of the government's failed attempt to ratify a controversial extradition treaty with China had just months before been removed from cabinet for not declaring a business trip to the country.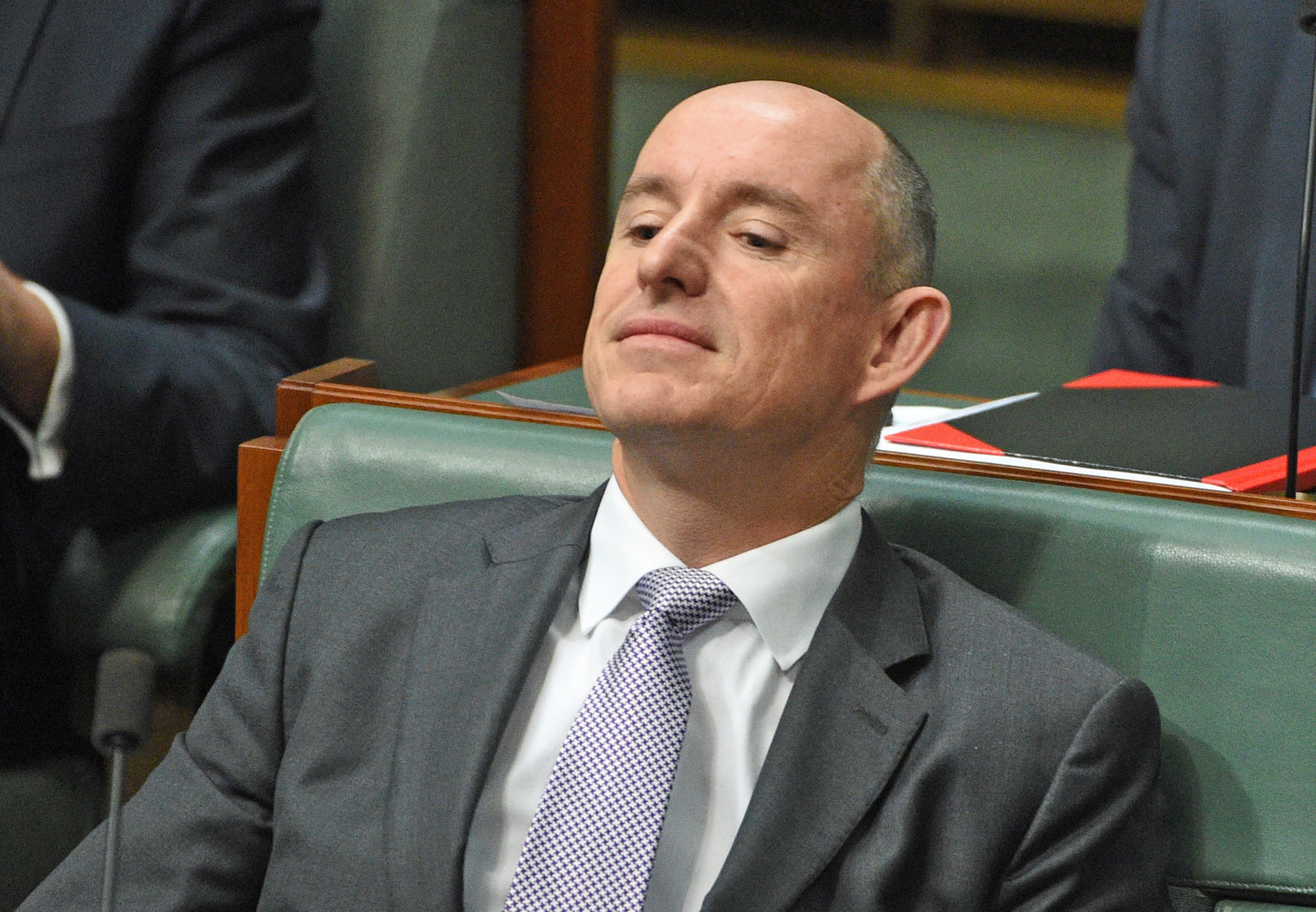 The opposition has called for Stuart Robert to be sacked as the powerful chair of the Joint Standing Committee on Treaties, after the government was forced to yank its China extradition treaty on Tuesday when it failed to secure enough votes in parliament.
The treaty, which would have been the first China extradition agreement entered into by one of the Western "Five Eyes" countries, was first put forward by prime minister John Howard in 2007.
In December last year Robert, as chair of the treaties committee, handed down a report that recommended the government ratify the controversial treaty – a decade after it was first proposed.
Robert had resigned as a minister 11 months earlier over a 2014 trip to China which he said he undertook as a private citizen. In China he appeared at a signing ceremony for a mining contract between Australian company Nimrod Resources and a Chinese business.
Nimrod's executive chairman Paul Marks was a Liberal Party donor, which Labor said made Robert's position untenable.
It was revealed that Robert not only failed to disclose the 2014 Beijing trip, but also attended a meeting with a Chinese government minister.

Shadow attorney general Mark Dreyfus told BuzzFeed News that the China incident, and the fact Robert has been called to testify in April at the Queensland Crime and Corruption Commission inquiry in council elections, meant Robert should be removed from the treaties committee.
"Wherever Stuart Robert goes, trouble follows him," Dreyfus said. "It's not a coincidence. It's not right that someone with this history holds any position of authority in parliament.
"He is not fit to be the chair of any committee, let alone the chair of the powerful Joint Standing Committee on Treaties."

A spokesperson for Robert told BuzzFeed News the MP would not respond to Labor's calls for him to be removed as chair of the committee.
Labor members of the committee wrote a strongly worded dissenting report on the treaty, citing human rights issues and the Law Council of Australia's concerns prisoners sent back to China wouldn't receive a fair trial.
Despite taking the treaty off the table for now, foreign minister Julie Bishop maintained it was important, telling colleagues: "Australia does not want to be a safe haven for criminals from elsewhere."
Looks like there are no comments yet.
Be the first to comment!