The ~colourful~ Senator Heffernan was chairing a late night meeting of the Rural and Regional Affairs and Transport committee when the issue of runways at Melbourne airport came up.
Heffernan arked up about whether they'd actually have passenger planes landing at different angles, instead of on parallel runways.
"Are we talking about cross-runway landings?" he asked.
Senator Nick Xenophon replied, "Yes, that is part of it."
Heffernan leant back in his chair, quite exasperated and muttered, "Fuck, that's risky shit."
Senator Xenophon immediately laughed and asked whether that would be recorded in Hansard. BuzzFeed News can reveal, yes, yes it was.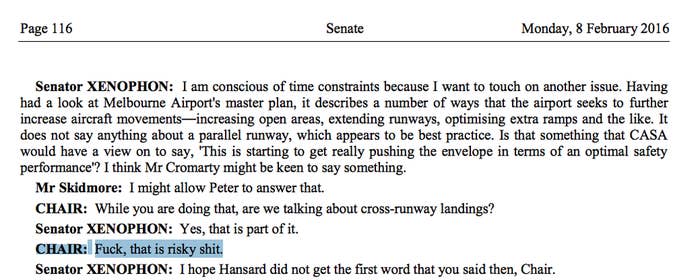 This is not the first time Senator Heffernan has proved he's one of the loosest units in parliament. In 2014, he smuggled a fake pipe bomb into estimates to make a point about building security.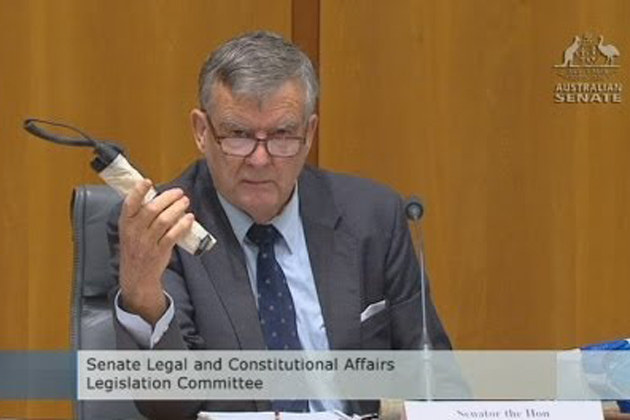 Heffernan doing his bit to make sure Australia's reputation for rude politics remains intact.