The young man behind the push to have medical cannabis legalised, Dan Haslam, has died surrounded by his family in the New South Wales town of Tamworth. He was 25.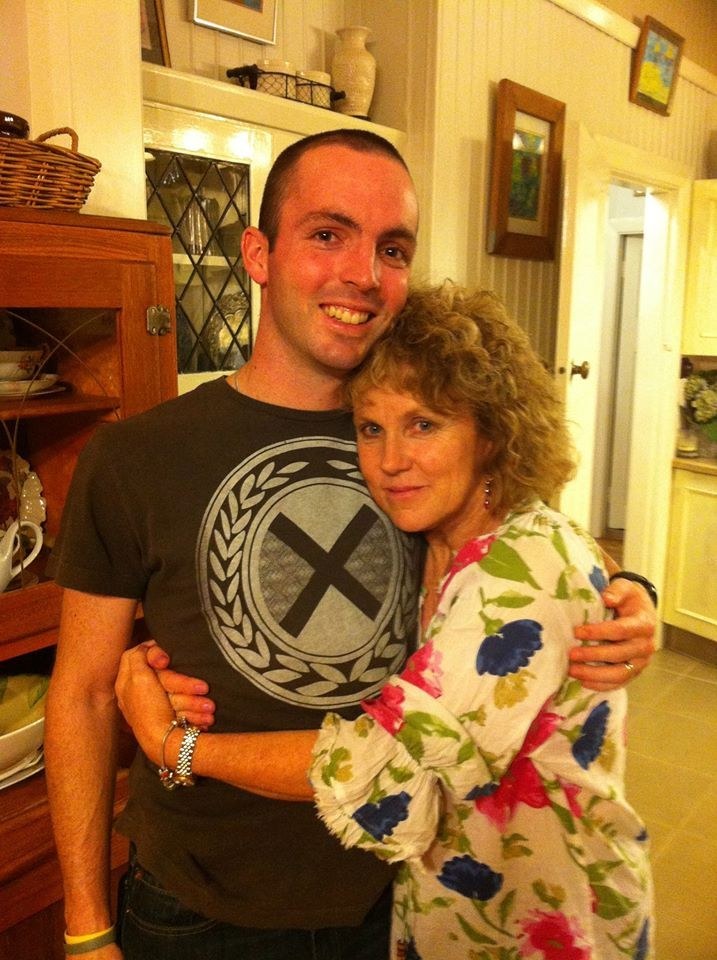 Dan's mother Lucy told ABC local radio he died yesterday surrounded by friends and family. She celebrated Dan's life and his efforts to bring the issue of medical cannabis to national attention.
"He just became the champion of the cause for so many people that didn't feel they could use their own voice to come out in support for medical cannabis," she said.
"He was just someone seeking medicine, nothing more nothing less."
Dan went public with his battle with bowel cancer last year and became the face of a national campaign to legalise medical cannabis for the terminally ill.
The "Dan's Story" campaign received national attention and led to the New South Wales Government decriminalising small amounts of medical cannabis for cancer patients and a full medical trial.
New South Wales Premier Mike Baird expressed deep sadness about the loss of Dan.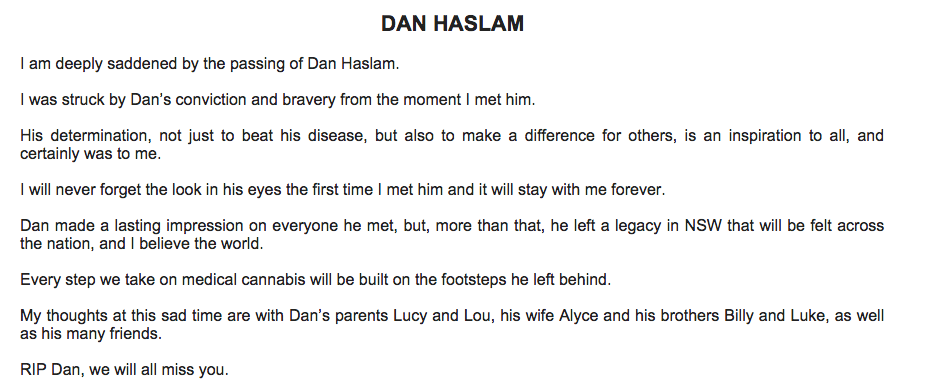 Greens politicians paid tribute to his brave stand in legalising medical cannabis.
And there was universal praise for Dan stepping forward.
RIP Dan.