On Tuesday morning, Jacob Rees-Mogg — the leader of the hardline Brexiteers in the Tory party's European Research Group — began a climb-down which could see him personally vote for Theresa May's Brexit deal.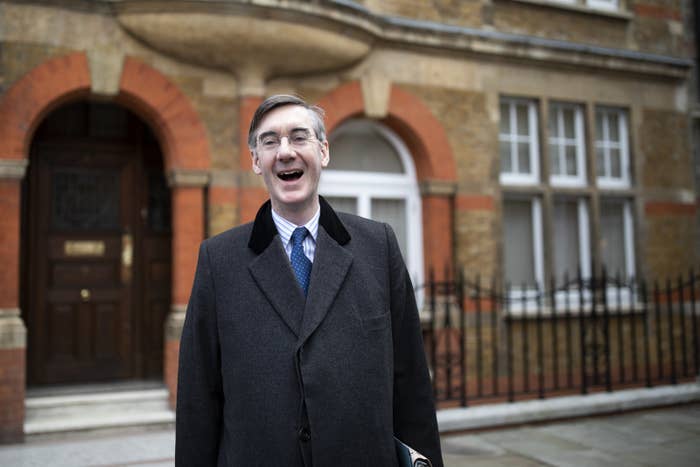 Speaking to Conservative Home, Rees-Mogg said "the choice seems to be Mrs May's deal or no deal," and that the deal "restores our independence". This didn't go down too well with the Brexit ultras, because as well as being ratioed on Twitter...
...over on the main Jacob Rees-Mogg supporters Facebook page — "Jacob Rees-Mogg: Supporters' Group" — the MP's die-hard fans were calling for some urgent clarification.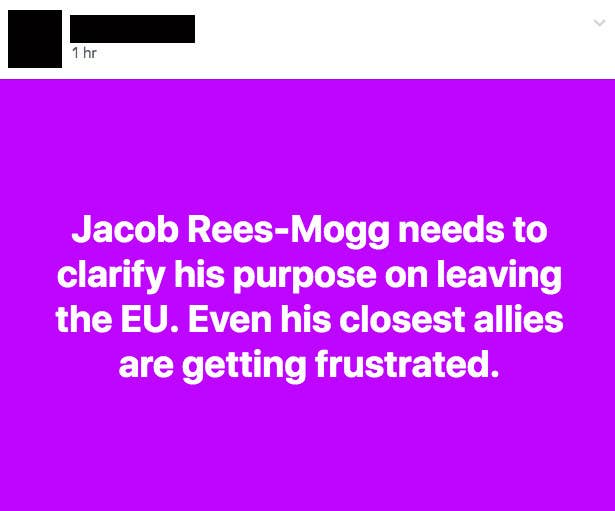 If you don't know by now, the last two years of Brexit clusterfuckery have seen stock in Rees-Mogg rise sharply. And ground zero for Rees-Mogg's improbable new fandom is a highly engaged, right-wing, nationalist network of Facebook groups.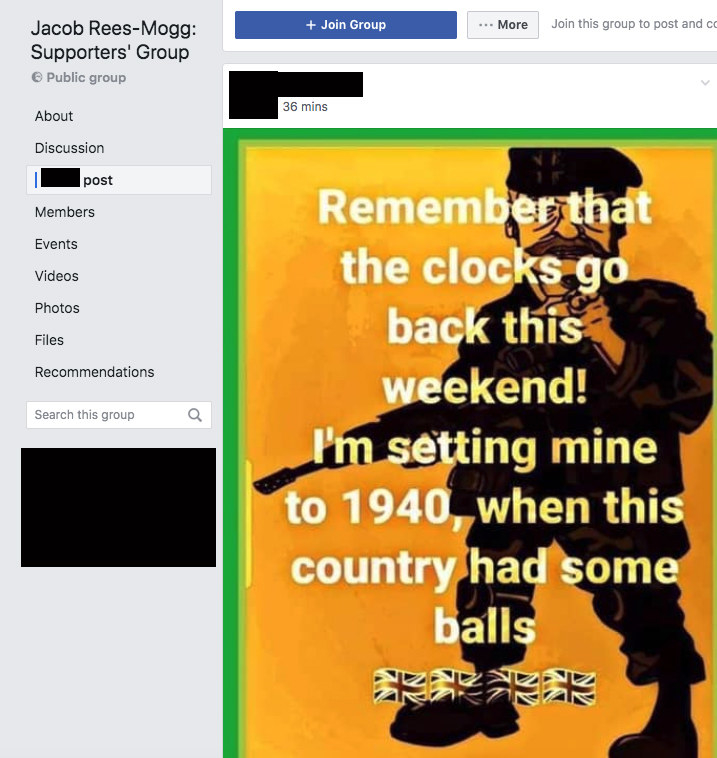 Earlier this year, BuzzFeed News revealed one of the groups was at the centre of the Conservative party's anti-Muslim scandal. The groups are not tied officially to Rees-Mogg or the Conservative party.
But comments posted in the Facebook supporters' group have led to at least 25 self-identifying members of the party being suspended for anti-Muslim sentiment.
After Rees-Mogg's softening on the Brexit deal, links and hundreds upon hundreds of comments filled the group. The large majority of them, like this one, said that if Rees-Mogg supports the deal, the group will have to cancel him.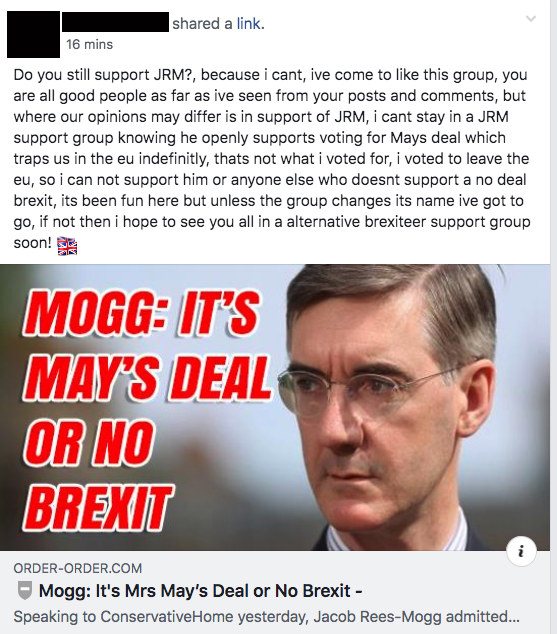 There was disbelief.
One wrote: "He spoke for us, stood by us and now I feel let down......... JRM - what the fuck is going on!! Where's your fight! You know this is so wrong and not what the majority wanted! #Disgusted #Gutted #FindYourBollocksMan #StandUpForThePeople."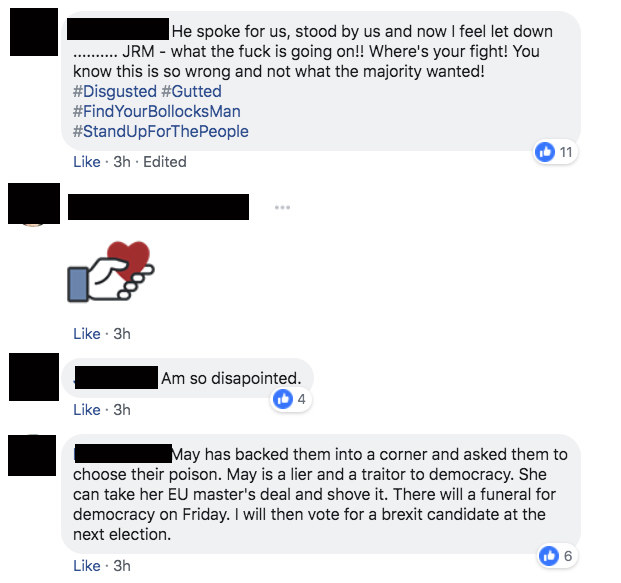 Among the comments were calls to ditch Rees-Mogg and swing behind more right-wing figureheads, like Nigel Farage and UKIP's Gerard Batten.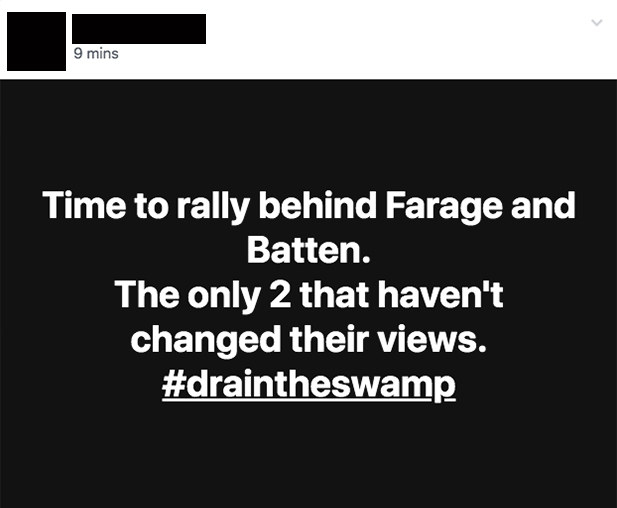 Open letters are being posted to the wall of the group, calling for Rees-Mogg to reverse his position or risk further alienating his Facebook fans. For now, one of the group's administrators has called for calm.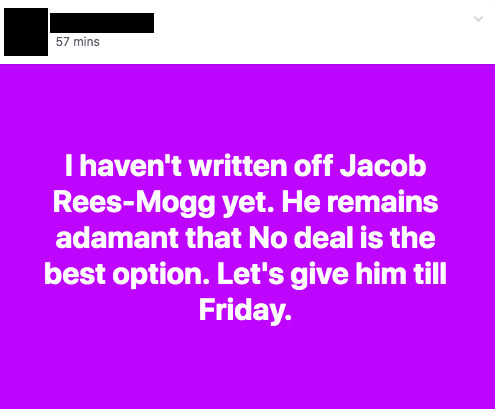 Until then, Rees-Mogg fandom drama rages on.