Reddit Believes A Post Sharing The Secret Trade Documents Later Used By Jeremy Corbyn Was Part Of A Russian Campaign
The Labour leader brandished 450 pages of unredacted trade documents last week.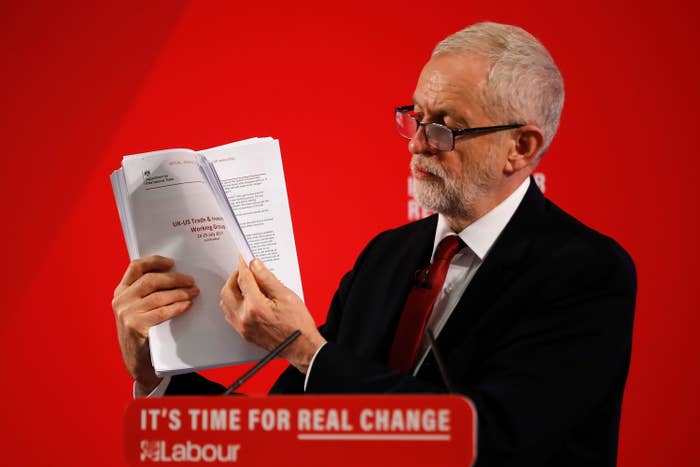 A Reddit security team believes the user who posted documents relating to US–UK secret trade talks, which were were later used by Labour during the general election campaign, was part of a coordinated campaign originating from Russia.
Jeremy Corbyn hosted a press conference last week, during which he used the same documents as a centrepiece, arguing they showed privatisation of the NHS was being discussed as part of a US–UK free trade agreement.
There's been no doubt about the veracity of the documents. In fact, the Daily Telegraph appeared to report on the substance of some of the documents back in July.
It also remains unclear how Corbyn came in contact with them. However, Labour MEP Judith Kirton-Darling tweeted a link to the Reddit post several days before the press conference.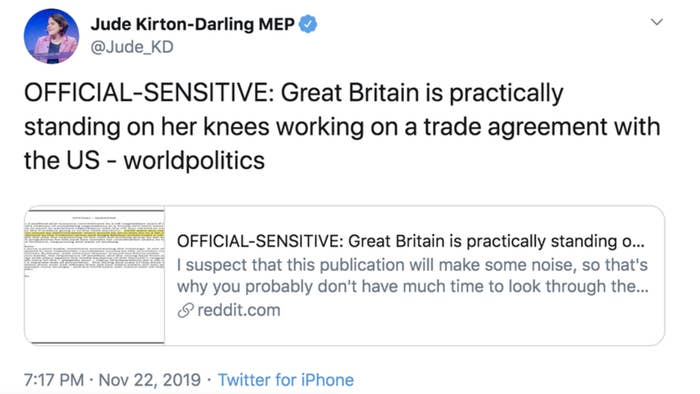 The documents had been posted to Reddit by a user called "gregoriator" in October, and a Twitter account with the same name tweeted a link to the Reddit post to anti-Brexit and Labour MPs over several weeks.

Reuters was first to report the suspicions from some social media researchers that the leak showed signs of a similar coordinated Russian campaign dubbed "Secondary Infektion".

On Thursday, a Reddit security team said it believed the leak from "gregoriator" was part of the same campaign originating from Russia.
"We were recently made aware of a post on Reddit that included leaked documents from the UK," the post read.
"We investigated this account and the accounts connected to it, and today we believe this was part of a campaign that has been reported as originating from Russia."
The Reddit security team said "gregoriator" and dozens of other redditors were suspended after they were suspected of being part of the campaign: "In late October, an account u/gregoratior posted the leaked documents and later reposted by an additional account u/ostermaxnn. Additionally, we were able to find a pocket of accounts participating in vote manipulation on the original post. All of these accounts have the same shared pattern as the original Secondary Infektion group detected, causing us to believe that this was indeed tied to the original group."
This is a developing story. Check back for updates and follow BuzzFeed News on Twitter.